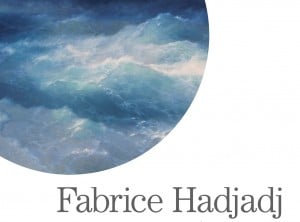 Last week I wrote about the one novel you need to read this year. Now it's out of stock at amazon.
Coincidence? Probably.
This week I'll write about the one Lent book you must have, but can't have, because it's only available in French, Spanish, and Polish. You'll have to content yourself with my Lent reading suggestions.
Now, after thinking about the supposed secularity of Quebec in comparison to Holy Mother Russia I questioned the validity of applying straightforward statistical methods to quantifying religious belief.
Why is this lack of clarity clearly the case?
The answer lies in the opening to Fabrice Hadjadj's Faith of the Demons, or Atheism Surpassed, which unfortunately hasn't been translated into English. Polish and Spanish translations exist. There's always the French original, Foi des démons ou l'athéisme dépassé. 
Hadjadj is a convert himself from a Jewish atheist background. And yes, that's an Arabic last name. His conversion was something of cause celebre in France, raising almost as big a stink as the one recently raised by his friend, the novelist Michel Houllebecq (coverboy for Charlie Hebdo the week of the attacks). This is principally the reason why Faith of the Demons begins with a highly skeptical account of conversion's magic potential. Hadjadj knows firsthand that there are people who think like this, usually cradle Catholics (the translations in this post are my own of the Polish translation . . . . shadows of shadows, I know):
Some imagine that if everyone confessed the Christian faith everything in the world would be perfect. In their eyes conversion is an end rather than a start.
This is clear enough. Conversion, like marriage, is the beginning of a new road, with its own set of new problems, rather than a magic bullet.
Hadjadj elaborates what the sort of person who thinks that conversion of the world would solve all its problems might expect from a highly publicized convert like himself:
 

Bernanos also believes in total and continual conversion rather than magic bullets.

From this point of view, by being baptized as an adult I have saved myself much trouble and now I can give my "witness" to one and all as the flashes go off and microphones surround me: "A converted Jew," "From Nietzsche to Jesus," "How I went from being a nihilist to being a Christian," and so on. I almost regret that besides all this I wasn't also a drug addict, homosexual, paid murderer, or at least an actor in a porn film–with a wooden leg.
Hadjadj then goes through countless New Testament examples, which I'm sure you can dig up for yourself, where Jesus does not chide those of little faith, but the theologians of his day who only care about the text instead of performing it; this is the sort of figure so masterfully portrayed by Bernanos in his The Impostor (serendipitously half off cover price at that link).  Hadjadj believes that the learned (including himself), because they disincarnate the faith, are closer to Satan than unbelievers who seek something more. And what else is the Devil than a purely angelic, which is to say intellectual, spirit who tempts us into thinking we are much more spiritual than others?
Here's more of Fabrice on going against the current:
If you want to learn more about Hadjadj's controversial friend Houellebecq read my piece on his profound novelistic engagement with faith.
There are also two well-circulated pieces on how Derrida specifically, and French philosophy in general, recently turned toward theology.
You might also want to take a look at my TOP10 list of contemporary atheists who treat religion charitably. Yes, they're out there and they take religion seriously unlike the four atheist horseradishes of the apocalypse.