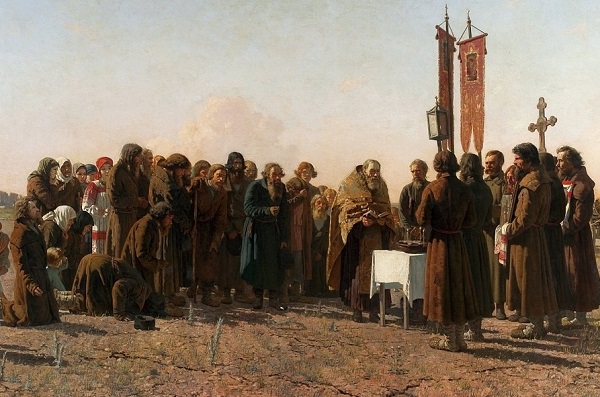 What follows is a guest post.
Omar Mateen, the fiftieth casualty in Sunday's Orlando massacre, deserves and needs our prayers.

By all counts, the man accused of murdering 49 people at a gay bar in Orlando wasn't a nice person. His moral compass was askew. In addition to slaughtering dozens and wounding even more, he allegedly abused his ex-wife and acted unhinged in a prior work environment. He also claimed loyalty to the Muslim terrorist group ISIS in a phone call shortly before the shooting.

Mateen's actions were first and foremost a human tragedy, and one that has led to countless prayers offered for his victims. But those of us left living would make his tragedy worse if we neglected our responsibility to pray for his soul and those who cared about him.

"He killed dozens," some have said. Yep, and Saul was a "zealous" persecutor of the early Christians, before he became the early Church's most prolific salesman to the Gentiles.

The choice is clear.

"All have sinned and fall short of the glory of God," wrote Saul, now the Christian Paul, in Romans. Who would know better than the man whose zealous behavior was similar to that of Mateen?

David, the greatest recognized King of the Jews, likewise committed murder, and then took the dead Uriah's wife for himself. This was "a man after God's own heart," who recognized fully the power of our Lord.

Yet he committed grievous sins, only to be forgiven by God.

Just hours after Mateen's attack, Catholics heard Christ remind his Pharisee host that a prostitute's "many sins have been forgiven because she has shown great love. But the one to whom little is forgiven, loves little."

Like the Maccabees, we are called to pray to expiate the sins of the dead. Until we also leave this life, we'll not know where Omar Mateen ended up, but it is our responsibility to help him out as best we can.

Praying for Mateen is also a responsibility we owe ourselves. Hate helps nobody, and causes only more tragedy. Praying for Mateen and all of the other victims of Sunday's massacre is a self-reminder that material battles are merely reflections of the battles of the soul, ours as much as Mateen's or those of the people he killed.

As the saying goes, "There but for the Grace of God go I." It's easy for me to spout off about forgiveness, sitting safely in my apartment and not having lost anyone to a tragedy of this sort. But it's also true that any of us, but for the Grace of God, could also be Omar Mateen, dying surrounded by the earthly consequences of our sins.
Dustin Siggins
is an Associate Editor for
The Stream
and a public relations and media consultant. He most recently worked as the D.C. Correspondent and Public Relations Officer for
LifeSiteNews
. The opinions expressed are his own.