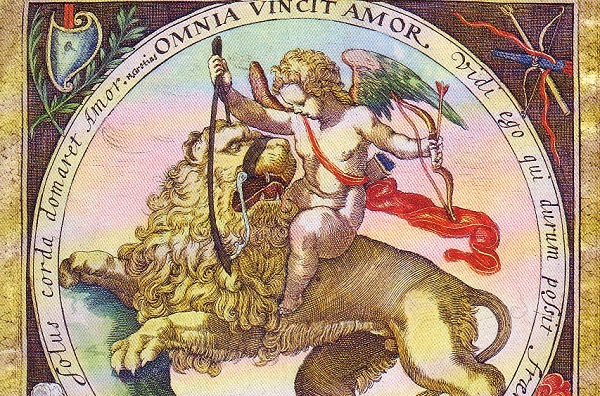 We may have revolved every possible idea in our minds, and yet the truth has never occurred to us, and it is from without, when we are least expecting it, that it gives us its cruel stab and wounds us forever.
–Marcel Proust, Sodom and Gomorrah
The cut and dry mainstream media story of Omar Mateen as a homophobe Muslim terrorist is slowly, but surely, falling apart.
You wouldn't know it from the mainstream reporting on this tragedy.
When you go to Google the name "Omar Mateen" the vast majority of the stories still picture him as a Muslim homophobe. It's the standard narrative, almost impossible to dislodge.
However, if you have predictive text turned on and misspell his last name as "Matten" then the alternative story (the most plausible one, I should add) begins to emerge. The first search Google suggests is "Omar Matten gay."
Isn't it odd that this fact is buried behind bad orthography.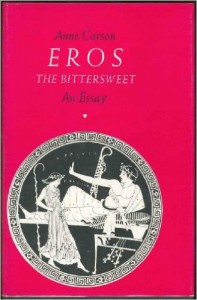 I already wrote earlier about three sources close to Mateen–a high school friend, a Pulse regular, and and a former wife–confirming he was gay.
There are two new bombshells to the story. Let's start with the smaller one. Mateen purchased an airline ticket to fly out of Orlando after his shooting. Even though he professed sympathies towards (competing) Islamist organizations, he did not choose to fly to any of their strongholds.
Where did he choose to fly? San Francisco.
This fact by itself does not further confirm his gay identity. The testimony of his former lover in an exclusive interview with Univision does:
Mateen never revealed his name to him, saying only that he was 35 years old and married with a son, Miguel told Univision. He said they met 15-20 times, the last occasion in late December. He said he believed Mateen's second wife knew he frequented gay bars and that his marriage was a smoke screen to hide that he was "100 percent" gay.
But the story gets much more complicated and embroiled in deceit and spurned desire.
"He adored Latinos, gay Latinos, with brown skin – but he felt rejected. He felt used by them – there were moments in the Pulse nightclub that made him feel really bad. Guys used him. That really affected him," Miguel said. "I believe this crazy horrible thing he did – that was revenge."

Mateen expressed frustration over his father's extreme views on homosexuality, which included a belief that "gay people [are] the devil and gay people have to die," Miguel said.

Mateen was especially upset after a sexual encounter with two Puerto Rican men, one of whom later revealed he was HIV positive, he added.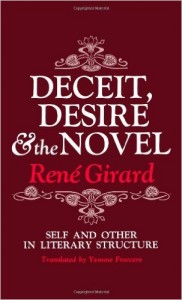 If this account is true, then the motivations for the shootout start making much more sense:
"He [Omar] was terrified that he was infected," he said. "I asked him, 'Did you do a test?' Yes. He went to the pharmacy and did the test … it came out negative but it doesn't come out right away. It takes 4, 5 months."

"When I asked him what he was going to do now, his answer was 'I'm going to make them pay for what they did to me.'"
Love hurts.
This is something postmodernity forgets in its exclusively saccharine view of eros as a pacifying force; Make love, not war, they said. The Greeks were much more balanced in this respect. They saw eros as a bittersweet monster-hybrid. The Romans also knew that amor vincit omnia is a sentiment that is much more sinister than generally believed these days. This is why Cupid is always pictured wreaking havoc or riding on wild animals in art that picks up on the "love conquers all" theme.
The extremity of Mateen's reaction to this bittersweetness is not unfamiliar to readers of the great novelists, especially Dostoevsky and Proust.
These novelists are the main protagonists of Rene Girard's Deceit, Desire, and the Novel. In that book the French thinker recounts why the obsessively recurring novelistic motif of the love triangle helped him develop his theory of how all human desiring is based upon our constant imitation of the desires of others (and the conflicts that creates).
This is yet another reason why literature matters, even if you wouldn't know it by looking at what's going on in most humanities departments.
By the way, something like a love triangle, rather than homophobia was also behind the murder of Matthew Shepard (scroll down a bit in that post for the details).
https://www.youtube.com/watch?v=c_PUQr0amIE
You should also take a look at Sources Close to Orlando Shooter Confirm Omar Mateen Was Gay and Do You Know Why You Can Blame Catholics for Gay Marriage?
For more on Rene Girard see: No, Christianity is Not a Religion of Peace!
Please consider making a donation to this blog through the donation button on the upper right side of its homepage.
Stay in touch! Like Cosmos the in Lost on Facebook: