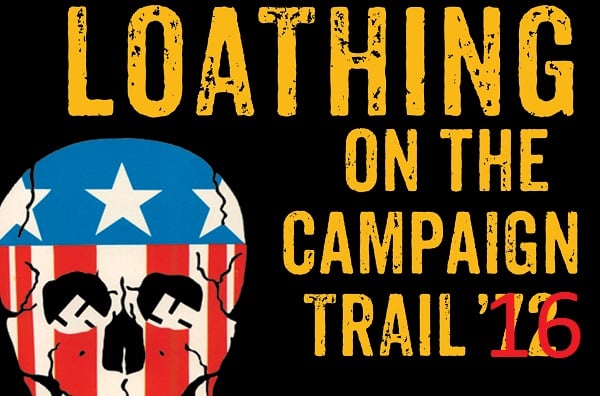 I have reached a point of exhaustion with politics, just as any respectably abnormal person should.
The fanaticism of true believers in the American political process is mind-boggling.
Sometimes you wonder: Why troll, when those you troll are already come pre-trolled?
For example, I recently encountered a wild-eyed defender of the Clinton Consensus who constantly rails against the Trump "brownshirts." The great irony is that this person's online profile is a picture of Dorothy Day. When asked "What would Dorothy Day Do?" this person was convinced the Catholic Worker anarchist would've been on the side of Clinton, staunchily against the fascism of Trump. It seems plausible, but for one small detail… Dorothy Day never voted.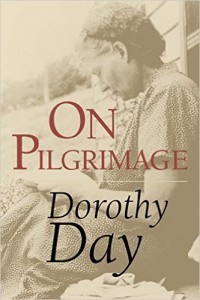 Dorothy Day had bigger fish to fry than choosing between the lesser of two evils, as her words, quoted in the introduction to On Pilgrimage, indicate:
So much money is spent on buildings and so little on people, on social workers, on attendants, on doctors. Even the resident doctors get little or nothing for their services. The laborer is worthy of his hire. People always fall back on the phrase, "It is the system." We need to change the system. We need to overthrow, not the government, as the authorities are always accusing the Communists "of conspiring to teach to do," but this rotten, decadent, putrid industrial capitalist system which breeds such suffering in the whited sepulcher of New York.
She was paying attention to the common good, rather than busying herself chasing the phantoms of evil.
The distraction of paying attention to, if I may use Rene Girard's terminology, the mimetic contest between two political rivals came to me while taking a walk outside last week. We now live in the sticks. The city slicker that I am, I saw a falling star for the first time in my life that evening.
It immediately reminded me of a passage from Michel Serres' prophetic The Natural Contract (I think in books, if you haven't noticed) where he gives the following Girardian commentary on Goya's painting "Fight With Cudgels":
A pair of enemies brandishing sticks is fighting in the midst of a patch of quicksand. Attentive to the other's tactics, each answers blow for blow, counterattacking and dodging. Outside the painting's frame, we spectators observe the symmetry of their gestures over time: what a magnificent spectacle-and how banal!

The painter, Goya, has plunged the duelists knee-deep in the mud. With every move they make, a slimy hole swallows them up, so that they are gradually burying themselves together. How quickly depends on how aggressive they are: the more heated the struggle, the more violent their movements become and the faster they sink in. The belligerents don't notice the abyss they're rushing into; from outside, however, we see it clearly.

Who will die? we ask. Who will win? they are wondering-and that's the usual question. Let's make a wager. You put your stakes on the right; we've bet on the left. The fight's outcome is in doubt simply because there are two combatants, and once one of them wins there will be no more uncertainty. But we can identify a third position, outside their squabble: the marsh into which the struggle is sinking.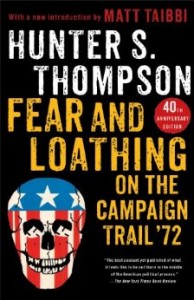 This little epiphany is the reason why I find myself agreeing with Hunter S. Thompson when he comments on the circularity of American politics in Fear and Loathing on the Campaign Trail:
How many more of these goddam elections are we going to have to write off as lame but 'regrettably necessary' holding actions? And how many more of these stinking double-downer sideshows will we have to go through before we can get ourselves straight enough to put together some kind of national election that will give me at least the 20 million people I tend to agree with a chance to vote for something, instead of always being faced with that old familiar choice between the lesser of two evils? I understand, along with a lot of other people, that the big thing, this year, is Beating Nixon. But that was also the big thing, as I recall, twelve years ago in 1960—and as far as I can tell, we've gone from bad to worse to rotten since then, and the outlook is for more of the same.
This was said over forty years ago. I can't help recalling that doing the same thing over and over, while expecting different results, is the very definition of madness.
As an antidote I prefer the Psalmist's memento mori:
Nevertheless you shall die like men, and fall like one of the rulers.
Contemplating this and voting non-major party for president, perhaps for Vermin Supreme (free ponies for everyone!), is more worthy of your consideration than the eternal recurrence of the lesser of two evils.
See Slavoj Žižek: There's a Special Place in Hell for Clinton Consensus Supporters for more on getting over your addiction to politics.
Consider making a donation to this blog through the donation button on the upper right side of its homepage. Frankly, our family is just plain short on cash.
Stay in touch! Like Cosmos the in Lost on Facebook: