The Series Continues
We are proceeding with our series where we recommend 5 academic works that will help you understand each book of the New Testament. We continue with the Gospel of Mark!
If you missed Matthew, see here.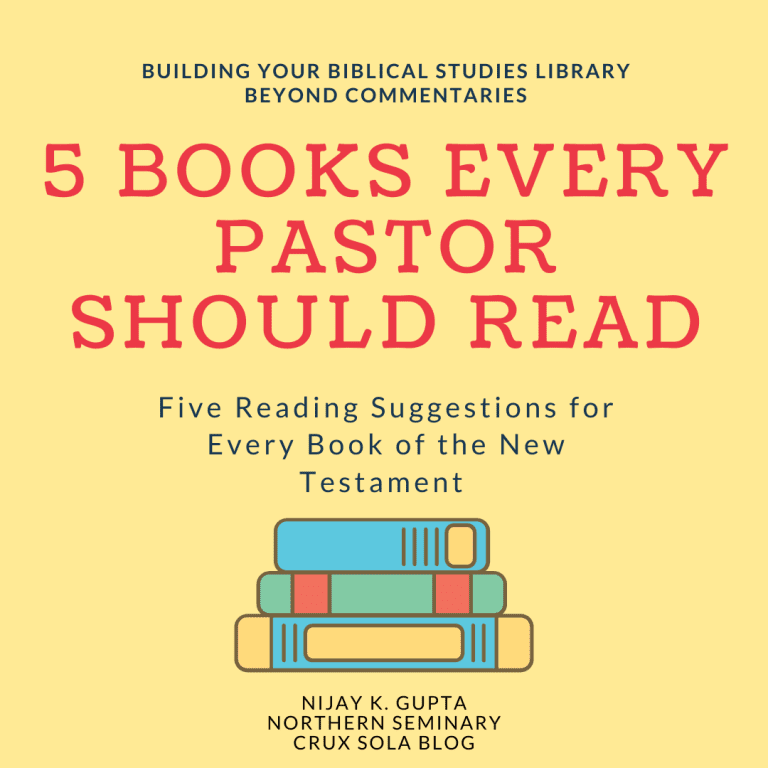 The Gospel of Mark
Ched Myers, Binding the Strong Man: A Political Reading of Mark's Story of Jesus
This is a classic, and the subtitle tells it all. Myers offers a compelling argument for attending to the political dimensions of Mark and its call to "radical discipleship."
David Rhoads, Joanna Dewey, Donald Michie, Mark As Story: An Introduction to the Narrative of a Gospel (Third edition)
A key study of narrative and rhetorical criticism applied to Mark.
Joel B. Green, The Way of the Cross: Following Jesus in the Gospel of Mark
This short book is a great Bible study on discipleship and cruciformity in Mark. I have returned to it many times. Green is known for his work on Luke, but he knows his way around the Synoptics well.
Helen Bond, The First Biography of Jesus: Genre and Meaning in Mark's Gospel
This book offer a fresh perspective on how Mark compares with and contrasts from ancient biographies. I found it really insightful!
Richard B. Hays, Echoes of Scripture in the Gospels
This book is on the use of the Old Testament in all four Gospels, but I found the first section on Mark especially helpful to "make sense" of Mark's hermeneutics. Also, be sure to read his shorter book Reading Backwards: Figural Christology and the Fourfold Gospel Witness.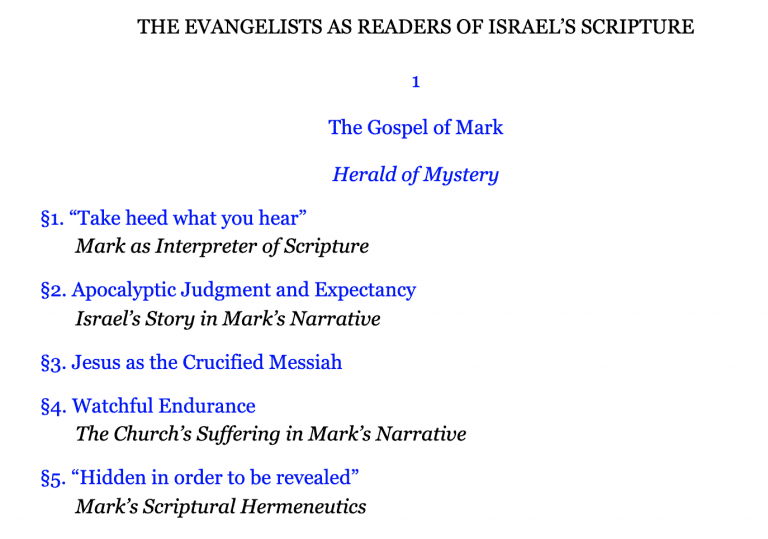 Other Gospels Recommendations
David Garland, A Theology of Mark's Gospel
This is a must-have. I utilize this extensively whenever I teach on Mark.
Jonathan Pennington, Reading the Gospels Wisely
This is not a survey. Pennington helps the reader to approach the Gospels in the right way and get the most out of them.
The Gospels As Stories: A Narrative Approach to Matthew, Mark, Luke, and John
OK, I haven't read this—and it's not even out yet (coming June 16, 2020). But I know Brown's work, and I expect it to be excellent.