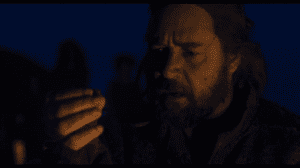 We've seen trailers and TV spots and at least one featurette for Darren Aronofsky's Noah — so now it's time to see an actual clip from the film, right? Well, at last we have one, along with a brand new international TV spot. Check them out below the jump.
First, here is the clip, courtesy of Total Film magazine — which, in its wisdom, has dubbed the clip 'The Ark Knight Rises' (har har har):
There is a lot to like in this clip. I like the music by Clint Mansell, I like the biblical language Noah uses when he talks about the waters of the heavens and the waters of the Earth coming together to destroy the world, and I like the way Noah's son Ham probes Noah's assumption that the animals are innocent and deserve to survive whereas humans — including perhaps Noah's family — are not and do not.
Second, there is the new international TV spot, which has a few new shots:
The first new-ish shot, I think, is this one of the mammals approaching the Ark; we have seen them from similar angles, but not quite this one, I think: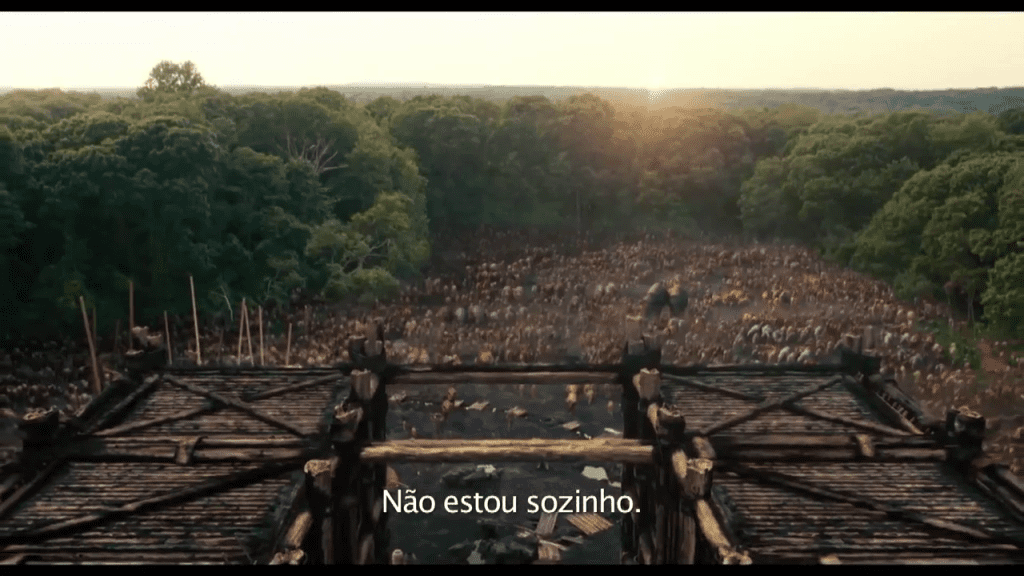 Also, there is Tubal-Cain using an antediluvian form of pyrotechnics: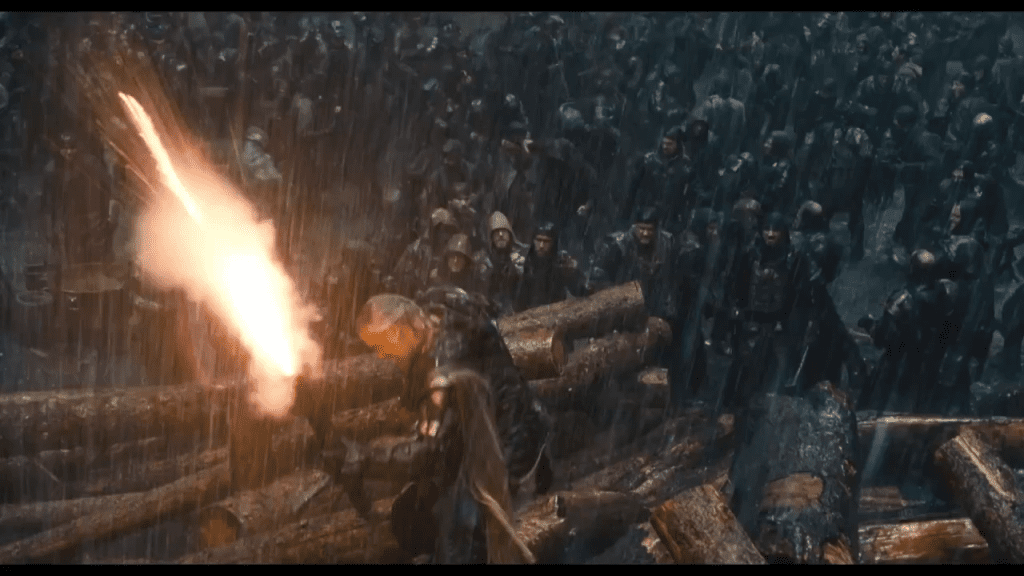 And finally, one of the most haunting shots yet — just wait 'til you see it on the big screen — of waves crashing against a not-yet-submerged mountain peak and the would-be survivors clinging thereto, as the Ark drifts by in the background: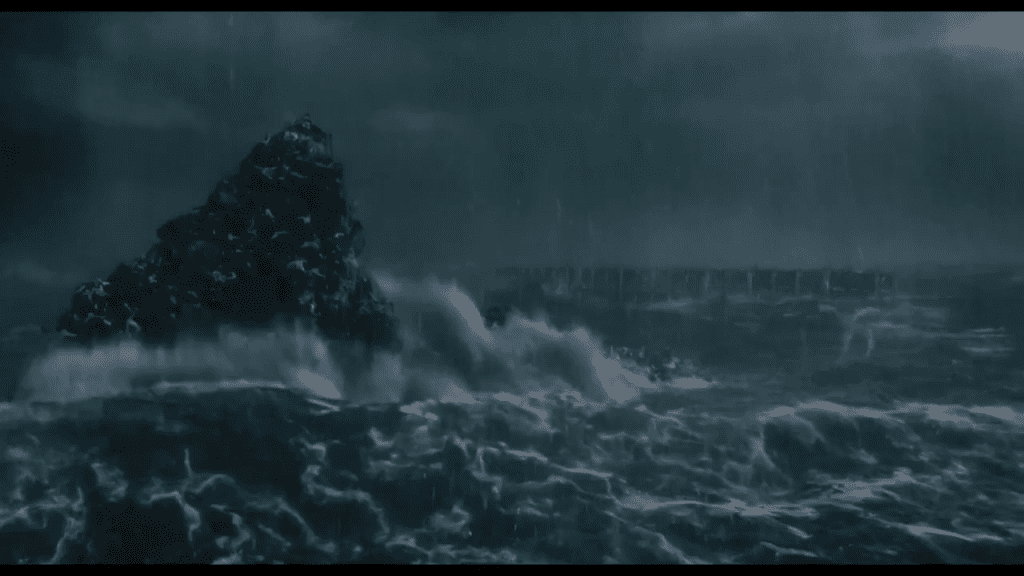 Check out my earlier shot-by-shot trailer analyses here: