Have you heard any jokes about the Beijing taxi drivers? Here's one.
Question 1: How many taxi drivers are in Beijing?
Answer: Around 65,000
Question 2: According to missionary reports, how many of them are Christian?
Answer: 150,000
(That last number is totally made up.)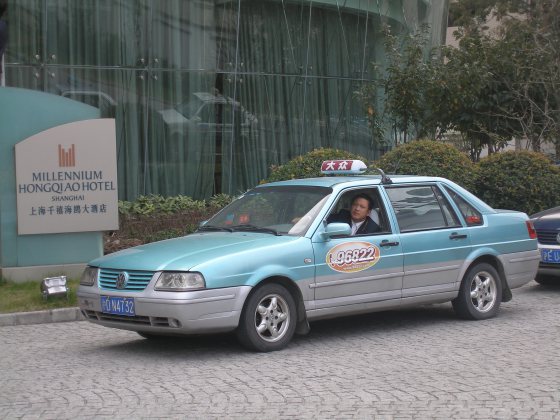 I wonder how many times missionaries have listed the same taxi drivers on their statistical reports as "making a decision for Christ." Any taxi driver will "believe" as long as you pay the meter.
Seriously, if you want to hear a typical gospel presentation, ask a taxi driver to repeat back what his customers tell him everyday. I did that once with a non-believing driver––asking him what other Christians had told him in the past. He beautifully laid out a clear traditional gospel presentation, probably better than many I've heard from a number of missionaries and pastors.
Obviously, there are a lot of false professions. Some simply want Jesus to bless them.
One problem I find in evangelistic presentation is this: they simply say that one must "believe in Jesus." This language is far too vague. What does it mean? Practically, as I mentioned in my last post, this amounts to believing a certain set of doctrines.
Define Faith
We desperately need to define "faith" for people. If it is not simply theological doctrines and it's no merely "how to get saved" (see my first post in this series), then what is it?
Faith, biblically speaking, fundamentally points to one's loyalty and allegiance. This meaning is apparent in a number of passages (e.g. Matt 25:21, 23; Luke 12:42; 1 Cor 10:13; Heb 3:6; 10:23.)
It explains whom we identify with. Therefore, to have biblical "faith" ––in a saving sense–– has everything to do with honor/glory. We glorify those whom we believe in.
Consider John 5:44,
"How can you believe, when you receive glory from one another and do not seek the glory that comes from the only God?"
Also, look at Abraham's faith:
" No unbelief made him waver concerning the promise of God, but he grew strong in his faith as he gave glory to God, 21 fully convinced that God was able to do what he had promised." (Rom 4:20–21)
Zeba Cook's study of conversion from the perspective of ancient society reinforces the point. He writes,
"Conversion, a change in the patronal relationship, would have involved simultaneous acts of disloyalty and loyalty––disloyalty to a former patron [or group], loyalty to a new patron [or group]. Each of these can be understood analogously with honour and dishonour––disloyalty is dishonouring, loyalty honouring, and thus, the stakes in conversion were high." [additions mine]
Is this what we are calling people to? Are we calling people to make radical decisions that reorient their basic social allegiance?
Are we settling for sub-biblical faith, which is mere religiosity? Then do we wonder why people don't want to obey? Join a church? Preach the gospel?
"He made a profession." Is that enough?
After all, a "profession" is not necessarily faith.
Faith is More than Words
A generation of guitar players learned to play using mega-hit ballad "More than Words. As I thought about this post, that song came to mind as it does a pretty decent job towards explaining the meaning of biblical faith.
Saying I love you

Is not the words I want to hear from you

It's not that I want you

Not to say, but if you only knew

How easy it would be to show me how you feel

More than words is all you have to do to make it real

Then you wouldn't have to say that you love me

'Cause I'd already know
Genuine faith is a response that is more than words. To put it another way, true biblical faith is inherently public.
I contrast "public" with "private." There is nothing at all "private" about gospel. Do not confuse "private" and "personal." People must personally respond to Christ, yet that response is public, open for all to see.
Let me summarize what has been said.
We need to define "faith."

Biblical faith is more than a "profession" or set of doctrinal beliefs.

Faith is public, not private.

Faith is concerned with face (honor and shame).
These points have practical implications for the way we do ministry, especially preach the gospel. I'll offer a few suggestions in my next post.
Related articles