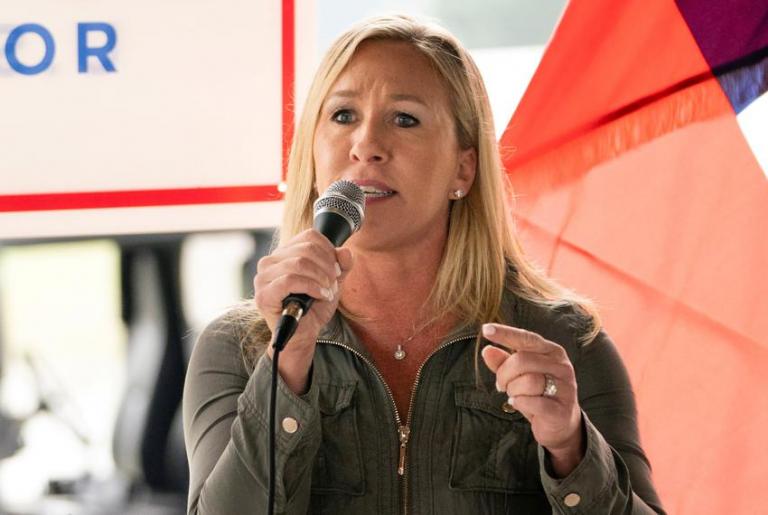 Washington DC – Representative Marjorie Taylor Greene is promoting a bill that if signed into law will create the Department of Anti-Witchcraft (DAW). The handbook of the DAW will be the gold standard of anti-witchery, the 1490 classic Malleus Maleficarum (The Hammer of Witches).
The push for the Department of Anti-Witchcraft is yet another sign Greene is a fanatic who wants to make her brand of Christianity America's number one domestic and foreign concern. She plans the DAW will protect vital Judeo-Christian interests wherever they are threatened. "God's interests are American interests," Rep. Greene said.
What Will The Department of Anti-Witchcraft Do?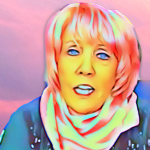 In theory, the federal department will interface with all other federal law agencies (FBI, NSA, ATF, and ZZTop). The Director of DWA will have the power to train all existing and future agents in the skills needed to combat the Devil and his lickspittles.
"The Bible is true and the Devil is real," said Representative Greene's assistant, Andrew Canard. "What we really need to do is break the cycle where women are introduced to really hot and virile devils. Once that cycle is stopped, God willing, we will be able to ferret out and prosecute guilty witches who are spoiling our cows' milk, and making male Republican politicians super hungry for penis and females uppity."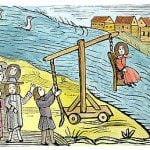 Marjorie Greene is not alone in supporting the DAW. Other GOP lawmakers point out there will be a heavenly reward for doing the LORD's work as well as economic benefits in this world. Already there is a burgeoning cottage industry in the manufacture of ducking stools, a traditional Christian-medieval method of punishing witches as well as sex workers. Joel Osteen Inc. is reported to be secretly seeking to corner the market in the device designed to place a woman tied to a chair into an icy cold river via an innovative rocker arm (see illustration to the right).
Republicans Are Virtue Signalling To Trump Supporters
There is little chance the anti-witchcraft law is going to be passed when Democrats are in control of the House, the Senate, and the White House. Political scientists assert the intent of these sorts of bills is to signal to evangelical voters and Trump supporters the GOP has not forgotten about them.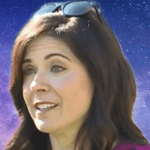 "The midterm elections are not too far away. Their base has to stay energized even when Republicans plan to steal elections," said Professor Rufus T. Firefly. "Greene is something of a political fluffer for former President Donald J. Trump."
In a snap poll, 88% of evangelicals support the creation of the DAW. Many believe if the Supreme Court strikes down the measure, then they will have to attack SCOTUS in the same way they attacked the Capitol on January 6th.
In related news, police took Ted Cruz's dog away from him due to allegations of abuse.
---
Stay in touch! Like Laughing in Disbelief on Facebook:
---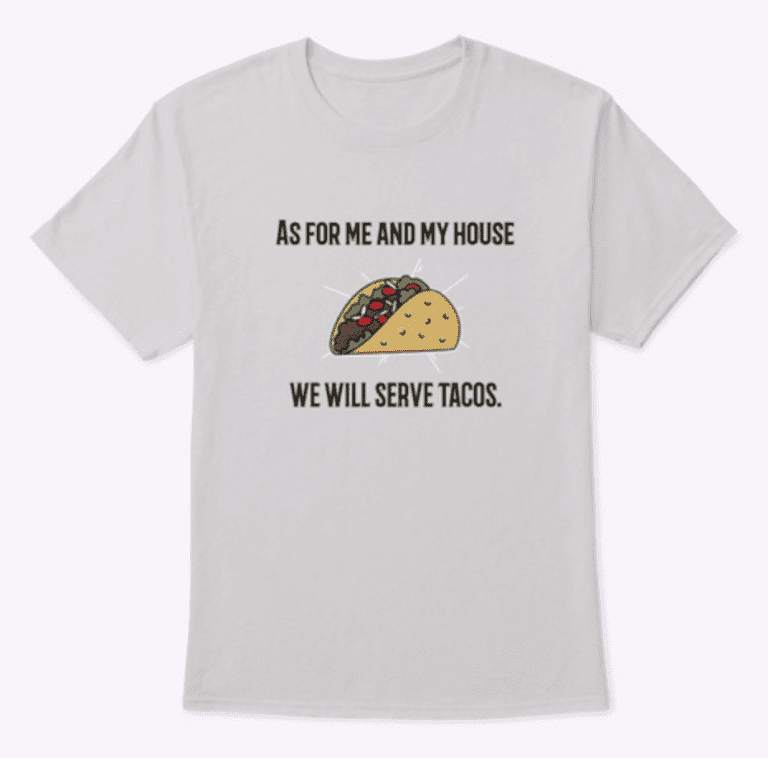 ---
Did you enjoy this post? How about buying the writer a cup of coffee! Or becoming a Patron?