If you have ever wanted to learn practical steps for building bridges between the LGBTQ community and the church, now is the time!  If you read Love Is an Orientation and want to know, "Now what?" here is your answer. Whether you are a pastor, a parent, a youth worker, an LGBT individual, a professor, or someone who is simply interested in knowing how to elevate this conversation, this is for you!  We are offering a Chicago course covering our innovative Culture War Curriculum.

The Culture War Curriculum is designed to offer concrete and feasible methods of engagement between divided communities.  You will walk away with a better understanding of the "Other" and ways to connect in peaceful and productive dialogue.
The weekend will cover the following: 


Principles of Engagement: 7 best practices for constructive, peaceful dialogue. 
Practical Applications: Common conversations and how to navigate them.
Introduction to Biblical Interpretation: The why and how of hermeneutics. 
Old Testament references to same-sex relationships: The progressive and conservative views. 
New Testament references to same-sex relationships: The progressive and conservative views.
LGBTQ History: A brief study of the gay-rights movement.
Scientific Research: What we know about sexual orientation and gender identity, and what we don't.
Living in the Tension gatherings: How to facilitate peaceful conversations in your own tension-filled spaces. 
Over the years, this Culture War Curriculum has been taught by The Marin Foundation at a number of LGBT organizations, conservative, faith-based and secular non-profits, government agencies, clinics, high schools, community centers, churches large and small, and Christian and secular universities.

The Year's First Opportunity for the Course:
February 21 & 22: Two day weekend course (12-6pm on Saturday & 10am-5pm on Sunday). Join the Facebook event.
Registration fee is $75, which can be paid online: http://www.themarinfoundation.org/store/     Select "Culture War Course" (you can update your quantity on the next page to reflect the number in your party), and you'll get a receipt sent to your email.
The class will take place at First Evangelical Free Church of Chicago:
5241 N. Ashland Ave
Chicago, IL 60640
Jason serves as our Director of Education and Community Relations at The Marin Foundation. He completed his M.A. of Theology at Fuller Theological Seminary and was previously on staff with a multi-ethnic church plant in Los Angeles.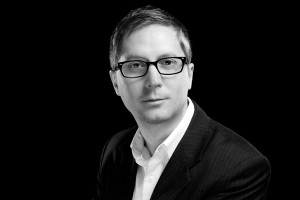 Michael Kimpan
Michael Kimpan serves as our Associate Director. He has a BA in Youth Ministry and Biblical Theology from Moody Bible Institute in Chicago, IL and is currently working on his Masters of Arts in Theology and Ministry from Fuller Theological Seminary.  You can check out his blog, The WayWard Follower at 
www.mjkimpan.com
Register soon at the link above to guarantee your spot! Or if you have any questions or concerns, please contact Jason: jason@themarinfoundation.org or 773-572-5983