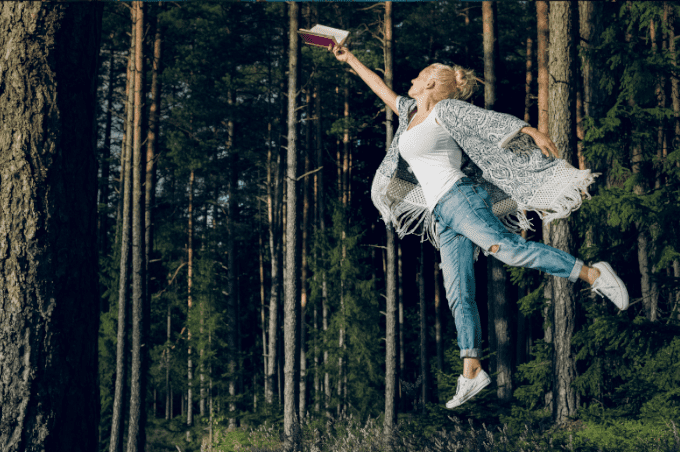 I truly believe that we are in a renaissance in regards to occult writing, particularly witchcraft, and this year is proof of that. There has never been such an amazingly diverse plethora of books written by witches on so many topics, ever. Sometimes I hear folks saying "I stopped buying books in the 90's / 00's because they're all the same." Those folks are truly missing out. This year there's so many great books coming out that I have narrowed it down to the 25 books I am anticipating the most in early 2020. All books here are organized by release date, from soonest in January to latest in May.
January 2020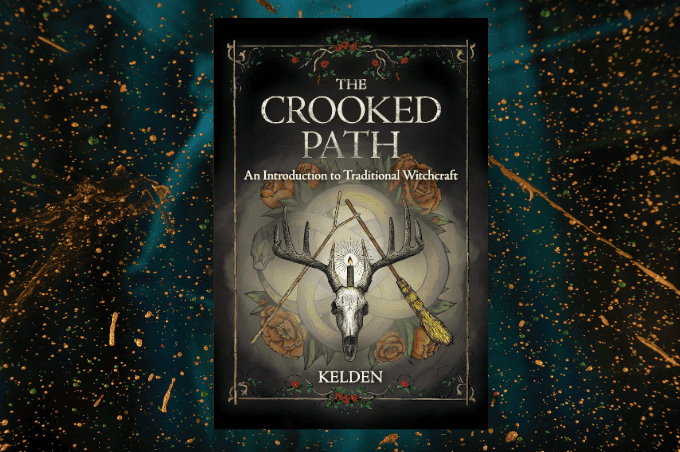 The Crooked Path: An Introduction to Traditional Witchcraft
Kelden
January 8, 2020
Kelden is an amazing witch. He's not only insanely well-researched, but he's also funny and down to earth. I've been following both his youtube channel and his blog for quite some time now and was super excited to hear that he was writing a book on Trad Craft. I know some pretentious Trad Crafters might see the Llewellyn logo and dismiss it, but Gemma Gary wrote the foreword to the book. If Gemma not only gave it her seal of approval but also wrote a whole foreword for it, you know it's going to be a great book on the topic. Weirdly though, Llewellyn never mentions that Gemma wrote the foreword on the book cover or on their product description, which seems like a HUGE missed opportunity for marketing and selling this book to its' target demograph of folks that would be interested in the book. Regardless, I'm confident that the book is strong enough on its own to be a huge success this year.
"Part the thorny bramble and take a walk along the bewitchingly mysterious Crooked Path. Within these pages discover a wealth of hands-on tips and techniques to begin your journey into the realm of Traditional Witchcraft. Learn to weave a powerful personal practice that is informed by folklore and grounded in your own location and natural landscape. Along the way you will find valuable information regarding the tools, rituals, and spells of this fascinating tradition, together with lessons on connecting with deities, familiar spirits, ancestors, and the spirits of place. With supportive advice and encouragement, Kelden provides everything you need to successfully navigate your own path, helping you master even advanced practices such as hedge-crossing as you transform your day-today experience into a life filled with magic and spirit."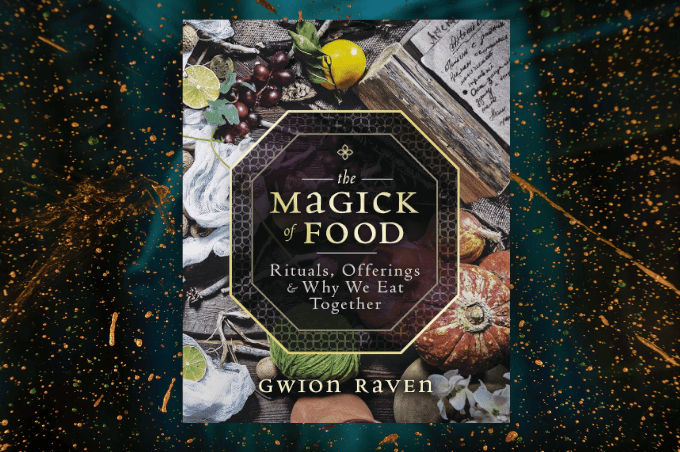 The Magick of Food: Rituals, Offerings & Why We Eat Together
Gwion Raven
January 8, 2020
Gwion is a great guy. He's super fun and has a great sense of humor. He's also a really insightful writer and I love reading the blog he co-writes. I've gotten the chance to peek at this book and skim its contents and it looks like one of the most unique books on kitchen witchery I have ever seen and I want Gwion to make me piles of magickal food. Kristoffer Hughes wrote the foreword to this book too! How cool is that?
"Discover a magickal collection of lore, recipes, and practices from modern and ancient cultures of the world. The Magick of Food reveals how to transform the mundane task of fueling your body into an opportunity for deep nourishment and connection to loved ones and the divine. This powerful book provides detailed information on food magick and rituals, from edible aphrodisiacs to feasts for the gods.

Whether you're preparing boar tacos for Bacchus or a vegetable frittata to celebrate the equinox, this book helps you find community through food and build your kitchen witch skills. Using history, magick, and more than forty delicious recipes, you'll breathe new life into your devotional practice while you connect with ancestors and deities."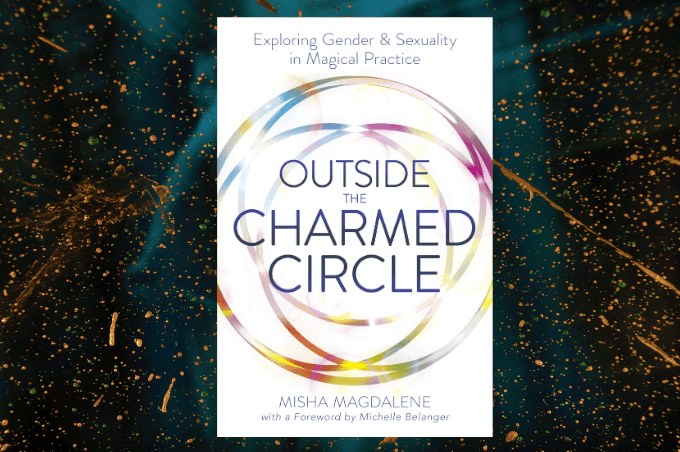 Outside the Charmed Circle: Exploring Gender & Sexuality in Magical Practice
Misha Magdalene
January 8, 2020
Misha Magdalene's voice is a very important one in our community. Their blog, along with Scarlet Magdalene's (no relation) seem to be the two witchcraft blogs on patheos pagan that push the most buttons online, challenge, and get folks to shift their perspectives on important social and political topics. Perhaps it has something to do with invoking the Magdalene in your name. The astounding Michelle Belanger, who is openly intersex, wrote the foreword for this book! Michelle is one of my occult/psychic heroes, just saying. It's great to see witchcraft works explore sex, gender, and sexuality by a non-binary author. Most books on witchcraft are heavily focused on gender — especially the older ones. I'm super excited for this one and have high hopes that it will open people's eyes to see different perspectives in a way that Misha uniquely does.
"The intention of Outside the Charmed Circle is to help readers live as the truest expression of their gendered, sexual, spiritual self. It is designed to support you as you awaken to who you are, deepen your magical practice, and walk through the Pagan world. Author Misha Magdalene provides hands-on meditations, prompts, and magical workings to help you explore your identity as it intersects with your spiritual practice. With thoughtful insights on embodiment, consent, and Eros, as well as explorations of self-esteem, ability, disability, and your feelings about your body, this book helps those in the LGBTQIA+ community and their allies engage with a wide range of identities in a magical setting."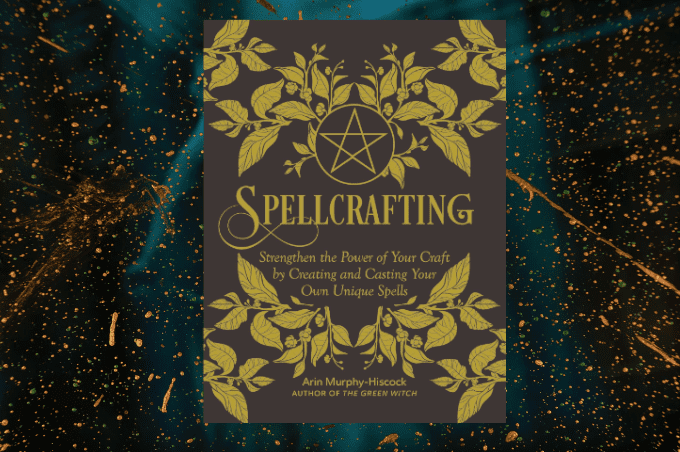 Spellcrafting: Strengthen the Power of Your Craft by Creating and Casting Your Own Unique Spells
Arin Murphy-Hiscock
January 14, 2020
The works of Arin Murphy-Hiscock were a case of Green Eggs & Ham syndrome for me. I resisted her books for so long. Her book, The Green Witch, alone set the trend for witchcraft books in the late 2010s and is still going strong. There's so many "inspired" books and book covers based on it. I finally caved in and decided to read it and discovered that I really loved it. I then went and slowly bought all her catalogue of books. Arin has this unique skill that few witchcraft writers possess (such as Scott Cunningham, Silver Ravenwolf, Christopher Penczak, and Skye Alexander), where she is able to explain things so clearly and simply that they become such helpful books for people. That being said, I'm super excited for her new book. Plus, I can't have a gap in my collection of little hardcover books by her now.
"Make your own magic! Spellcrafting is a step-by-step guide to writing your own spells and timing them for the best effect. From different types of spells to the intentions and powers of different ingredients, you will have everything you need to create unique magic that works best for you.

Spellcrafting goes beyond basic spell books to explore how and why your magic works, what you can do to improve and strengthen it, and how to troubleshoot when things don't go as planned. Now you can take your magic into your own hands and create a completely personalized spell for wherever life may take you."
February 2020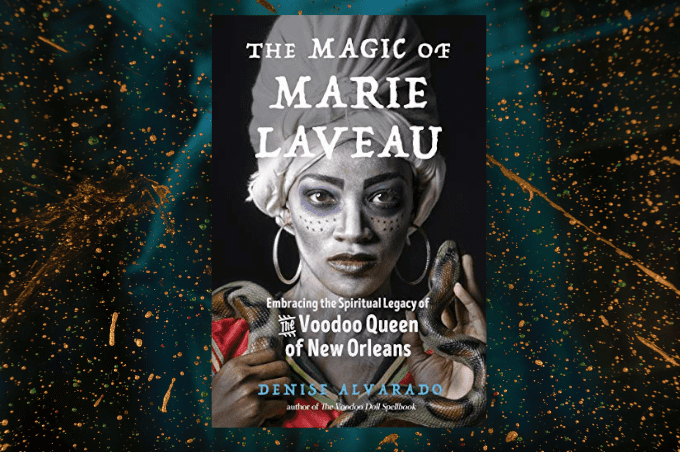 The Magic of Marie Laveau: Embracing the Spiritual Legacy of the Voodoo Queen of New Orleans
Denise Alvarado
February 1, 2020
This book caught my attention because Amazon states that people who have purchased my book frequently purchase this one and Jake Richard's Backwoods Witchcraft. I thought this was a bit odd because my book isn't about folk magick or voodoo. I will admit that I haven't read any of Denise's previous works, but am super excited to give this one a shot as I love Marie Laveau and a ton of voodoo and folk magick practitioners that I respect have endorsed the book such as Sallie Ann Glassman, Bloody Mary, Jacki Smith, Witchdoctor Utu, and Dorothy Morrison. Plus, while she may not have been a witch, Marie Laveau was hands down a powerful psychic magickal practitioner.
"Marie Laveau may be the most influential American practitioner of the magical arts; certainly, she is among the most famous. She is the subject of songs, films, and legends and the star of New Orleans ghost tours. Her grave in New Orleans ranks among the most popular spiritual pilgrimages in the US. Devotees venerate votive images of Laveau, who proclaimed herself the "Pope of Voodoo." She is the subject of respected historical biographies and the inspiration for novels by Francine Prose and Jewell Parker Rhodes. She even appears in Marvel Comics and on the television show American Horror Story: Coven, where she was portrayed by Angela Bassett.

Author Denise Alvarado explores Marie Laveau's life and work―the fascinating history and mystery. This book gives an overview of New Orleans Voodoo, its origins, history, and practices. It contains spells, prayers, rituals, recipes, and instructions for constructing New Orleans voodoo-style altars and crafting a voodoo amulet known as a gris-gris."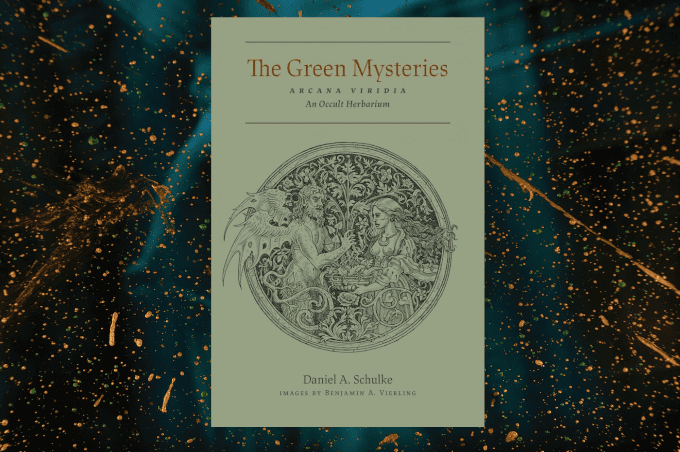 The Green Mysteries: An Occult Herbarium
Daniel A Schulke
February 4, 2020
I know I'm not alone in highly anticipating this book. Daniel Schulke is one of my favorite witchcraft authors and I haven't read a book by him that I haven't liked yet. That being said, this book's release date has been pushed forward so many times that I've lost count. That being said, I know it will be worth the wait. Not only are Schulke's books brilliant, but they are also pieces of art from their interior design, the actual artwork in them, and paper quality. I know that the wait is because Schulke is ensure that this book is of the highest quality possible. Plus, those of us who had pre-ordered earlier directly from his website got an awesome little chaplet on woodwoses, as an apology and thank you for our patience. Who can be upset when you're gifted woodwoses?
"The Green Mysteries is the product of twenty-five years of experiential research on the spiritual and occult properties of plants. Presenting a vast array of trees and herbs from many spiritual traditions, this exhaustive compendium examines their folklore, magical uses and spiritual essences. While presenting the material through both magical and mythopoetic narrative, the stance of the book is also grounded firmly in supportive disciplines such as botany, chemistry, and anthropology and also includes up to date phylogenetic and pharmacological findings. Interspersed with the encyclopedic plant entries are short narratives addressing such concepts as the Witches' Flying Oinment, intoxicating incense, the herbal dimsension of Alchemy, and the 'Green Saints' such as Al-Khidir, the medieval Wildman, and the forest-dwelling Nymphs who nourished the Greek gods. More than a mere collation of previously existing works on plants, much of the material is drawn directly from the author's private field notes, diaries, and manuals of magical operation, presented in an angaging narrative style. Illustrated with with over 270 original illustrations by Benjamin Vierling, commissioned for the project."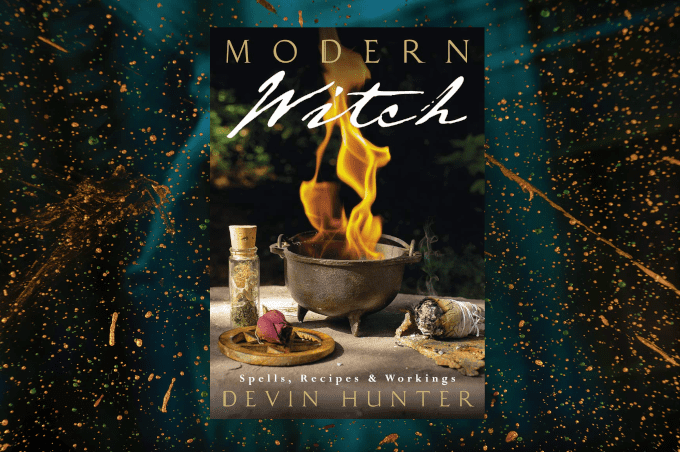 Modern Witch: Spells, Recipes & Workings
Devin Hunter
February 8, 2020
I could go on and on gushing about Devin Hunter and his work—and regularly do. I adore this guy and his writing and his work. Whether it's his books, his podcast, or his blog—Devin is a rockstar in our community and one of my favorite human beings ever. On a personal level, he's been such an amazing inspiration, support, and mentor in my life and my own craft. For all of these reasons, I asked him to write the foreword to my own book. Modern Witch, however, is so freaking amazing that I not only wrote a review of it, but also recorded a video review, which you know means I loved it, because I'm still so uncomfortable behind camera. This book is equal parts eye candy and badass witchery, which is very Devin.
"The esthetic meets the esoteric as author and creator Devin Hunter shows how to work magic for love, healing, protection, prosperity, and divination. With these insightful tips and techniques, you don't need to wait for fate, you can create your own.

The stunning color photos throughout this book capture actual workings in progress so you can get a better understanding of what makes the magic successful, an especially important feature for visual learners and for those who want to express their passion for the esoteric by displaying a unique art book. The intention of this material is to help you build a magical practice that is wholly your own. With its brilliant design and special instructions for adjusting the practices to meet your specific needs, this book is a perfect companion as you create long-term manifestation and a more magical life."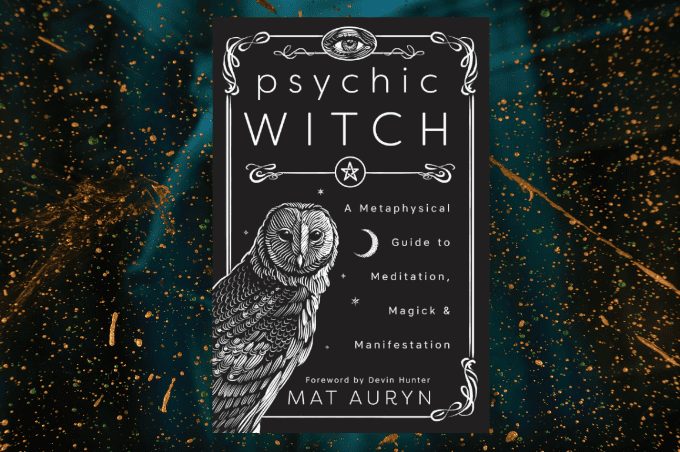 Psychic Witch: A Metaphysical Guide to Meditation, Magick & Manifestation
Mat Auryn
February 8, 2020
So I'd be totally disingenuous if I didn't put my own book on this list for books I'm looking forward to be released next year. I really hope that people find it helpful for them. It's the book that I always wanted when I started on my path of witchcraft AND psychic development. It has received praise from some of the biggest names in witchcraft, and has received enormously positive critical review from early reviewers that received the book from Llewellyn so far. I hope that you also enjoy it.
"Discover how to be a powerful psychic witch with this book on wielding energy and awakening your psychic senses. Psychic Witch explores the relationship between psychic ability and magick, interweaving them to create a strong foundation for accessing the full potential of your mind, body, and spirit.

Mat Auryn reveals some of his most closely guarded tips, secrets, practices, and meditations so that you can master the perception and manipulation of energy. Featuring over ninety exercises and the inner tools you need to perform magick anywhere and at any time, Psychic Witch helps you tune in to yourself and the subtle energies of the world."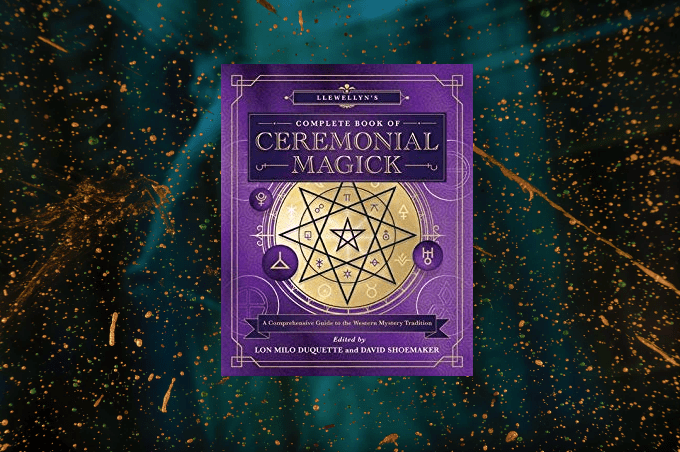 Llewellyn's Complete Book of Ceremonial Magick: A Comprehensive Guide to the Western Mystery Tradition
Lon Milo DuQuette, David Shoemaker, et el.
February 8, 2020
I'm in the middle of reading this one right now and it's so good. I think it will be one of those Ceremonial Magick "bestseller" for years to come like Modern Magick by Donald Michael Kraig. I was already sold when I saw Lon Milo DuQuette's name, but there's also great contributions by so many other esteemed ceremonial magicians. The book is insanely comprehensive as an introduction to Ceremonial Magick.
"This book features the greatest minds of magic assembled in one place, available as a limited-edition hardcover. Compiled by two of the leading figures in the magick community, this new title in Llewellyn's Complete Book series includes more than 500 pages of fascinating insights into the history and contemporary practice of ritual magick. With contributions from dozens of top authors, this book brings the practices, theories, and historical understanding of magick into the 21st century."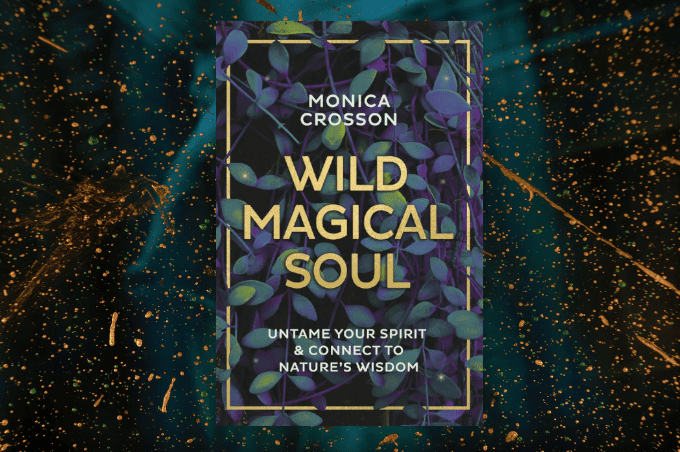 Wild Magical Soul: Untame Your Spirit & Connect to Nature's Wisdom
Monica Crosson
February 8, 2020
Monica Crosson has only recently come across my radar in the last year. She's been writing for Llewellyn's periodicals such as their companions, almanacs, datebooks and calendars for some time now. Monica has a beautiful instagam account that makes me miss the Pacific Northwest and all its natural beauty. From what I've previewed of the book, it looks like it's going to be pretty amazing and I think fans of Danielle Dulsky's work are really going to love this book.
"Wild Magical Soul is all about weaving natural magic into your life with hands-on practices, spells, and rituals, as well as fun crafts and fascinating folklore. Join author Monica Crosson on a deep dive into the elemental magic of the wild places, embodied as forests (earth), mountains (air), deserts (fire), and oceans (water). Discover how to connect to the magical energy of the wild plants in your specific region. Explore simple sabbat rituals that are a fun way to pass down ancient knowledge. Develop your skills as a healer, storyteller, and advocate for the earth as you set your soul free and find your inner wild."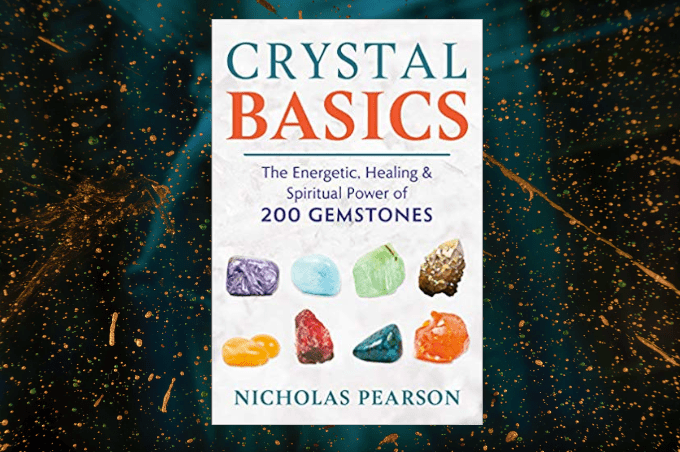 Crystal Basics: The Energetic, Healing, and Spiritual Power of 200 Gemstones
Nicholas Pearson
February 11, 2020
Judy who? Nicholas Pearson is straight up a genius when it comes to crystals and is rising to the throne of being the metaphysical crystal expert. Nicholas is the person I go to with any and every question I have about crystals or stones. His background in geology brings some really unique and interesting perspectives about the metaphysical energy and uses of crystals. Nicholas' work is bound to have you rethink what you think you know about crystals and connecting and using them on deeper levels than you may be already. I've already read this book and written a review about it. It's seriously the best book on crystals I've ever read, despite it being aimed at beginners.
"In this in-depth yet easy-to-follow guide, crystal healing teacher Nicholas Pearson offers a full-color compendium of 200 crystals and gemstones as well as a hands-on practical handbook on crystal healing, perfect for those just beginning their crystal journey as well as long-time stone lovers seeking an all-in-one reference.

The handbook of crystal use opens with a thorough explanation of crystal energy, including its interactions with the human energy field, and teaches readers how to extrapolate what a crystal does based on its composition, crystal structure, formation process, and other properties. In the chapters on techniques, Pearson offers guidance on selecting your crystals and gemstones, then step-by-step instructions on how to cleanse, charge, activate, and program them. He explains how to make crystal grids and healing layouts, including templates for both, and also discusses the numerology and geometry of crystal grids. He explores the essentials of crystal elixirs, complete with elixir recipes, and details how to perform crystal meditations, clear the energy centers and the aura, and practice more advanced techniques, such as engaging with the crystal devas, creating sacred space, and practices for spiritual hygiene and protection.

The compendium includes 200 rocks, minerals, gemstones, and crystal formations, organized alphabetically and featuring full-color photographs. Each entry includes geological information and the physical, psychological, and spiritual healing qualities for every stone. Some stones, such as jasper and quartz, have multiple varieties, each given their own entries to provide a thorough reference guide for crystal healers and collectors. This accessible yet comprehensive guide offers the essentials of crystal energy healing paired with a highly illustrated stone directory to give you everything you need to know about crystal basics in one handy volume."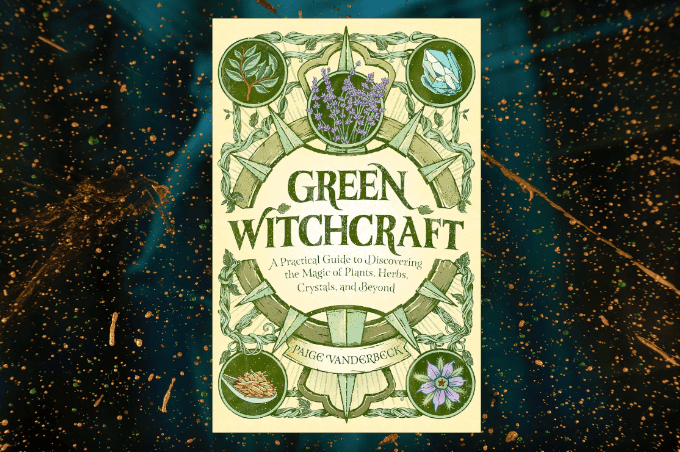 Green Witchcraft: A Practical Guide to Discovering the Magic of Plants, Herbs, Crystals, and Beyond
Paige Vanderbeck
February 25, 2020
The first book by Paige Vanderbeck and I was thrilled when she announced it! Paige's podcast The Fat Feminist Witch is one of my personal favorites. If you're unfamiliar with her podcast you definitely need to check it out. I'm super interested to read this book and see what unique messages and perspectives Paige brings to the table that inspired her to write this book. Paige is fun, fierce, smart, and empowering—and I'm optimistic that all of that translates into her writing as well. The book looks like it's aimed at beginners and I love that. I think we need a wide variety of starting places for seekers, especially from witches with different perspectives and voices.
"Green witchcraft is a school of witchcraft for those who want to live in harmony with the earth and its green things―and this book is your how-to guide. Open yourself up to everything from growing herbs and plants for magic and medicine, to honoring the spirits of trees and animals, and using crystals for power and healing.

Put natural magic into practice, with spells and rituals that harness the natural, plentiful energy and power of herbs, plants, stones, crystals, wood, and more. Green Witchcraft makes it easy, with practical tips and instructions on everything from using honeysuckle to attract wealth, quartz to direct energy, and moonlight for cleansing your tools."
March 2020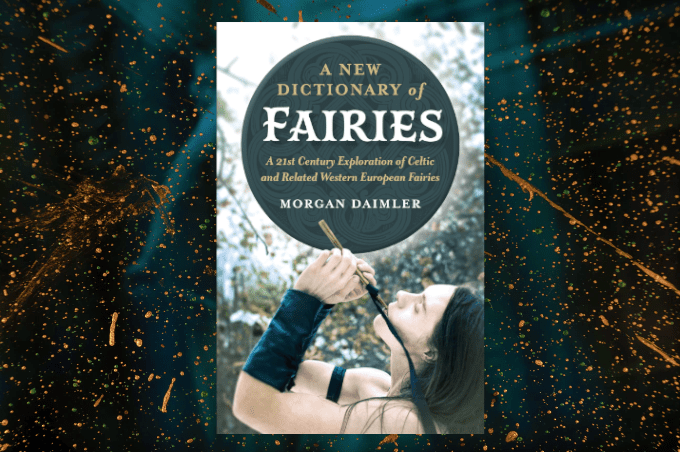 A New Dictionary of Fairies: A 21st Century Exploration of Celtic and Related Western European Fairies
Morgan Daimler
March 1, 2020
If Nicholas Pearson is my go-to guy for crystals, Morgan Daimler is my go-to person for faery history. Morgan is a writing machine, I've lost count of how many books they've written and appreciate their blog and guest-blogging. Most books on faeries tend to be trash at worse and a bit to0 saccharine at best. When it comes to the fae folk, Morgan is someone that I definitely deeply respect and appreciate—particularly on this subject. Morgan has a very historically based, and scholarly approach to faeries. Morgan's magick in writing is that they presents it without pomp or pretentiousness. The work of Morgan Daimler alone is helping to preserve traditional understanding, history, lore, and approaches to our hidden neighbors. I'm sure this will be a huge go-to reference book for myself and many others.
"Fairies are a challenging subject, intertwining culture, folklore, and anecdotal accounts across centuries and millennia. Focusing primarily on the Celtic speaking cultures, with some material from adjacent cultures including Anglo-Saxon and Norse, A New Dictionary of Fairies has in-depth entries on a variety of fairies as well as subjects related to them, such as why we picture elves with pointed ears or where the idea of fairies being invisible comes from. It also tackles more complicated topics like the nature and physicality of the fairy people. Anyone with an interest in the Good Neighbours will find this book a solid resource to draw from."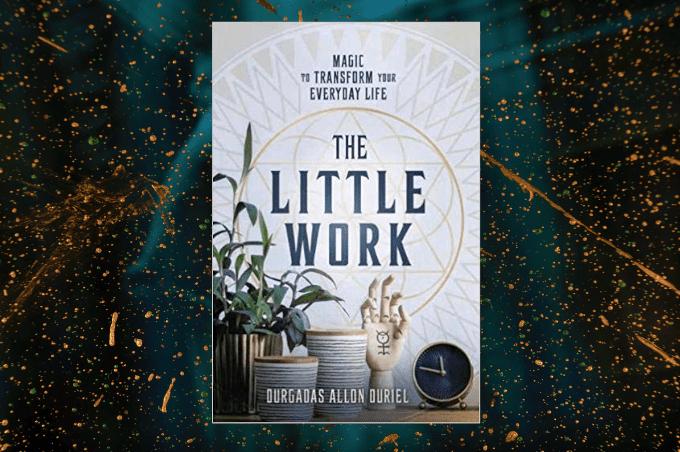 The Little Work: Magic to Transform Your Everyday Life
Durgadas Allon Duriel
March 8, 2020
This is one of the books that I'm looking forward to the most next year. I've already read it and it's freaking brilliant and I truly believe it's going to help so many people. Durgadas is a rare light in our community. He's empowering, supportive, highly intelligent, super spiritual, well researched and most of all—he has his shit together. In fact, that could have been the subtitle of this book, 'The Little Work: How To Get Your Shit Together And Unf*ck Your Life As A Witch.' Seriously, go buy this book right now.
"While many books explore what magic is, few give practical tools for bringing it into the mundane parts of your life, such as paying bills on time or dealing with difficult relationships. With The Little Work, nothing is truly mundane. This incredible book shows you how to perform inner alchemy and turn everything into magic.

Durgadas Allon Duriel teaches you how to develop the willpower and focused intention needed to make and sustain the magical life you desire. He also guides you through a variety of topics, including how to create sacred internal space, improve time management, and much more. This essential book encourages you to dance with rather than run from reality while building your ideal spiritual life."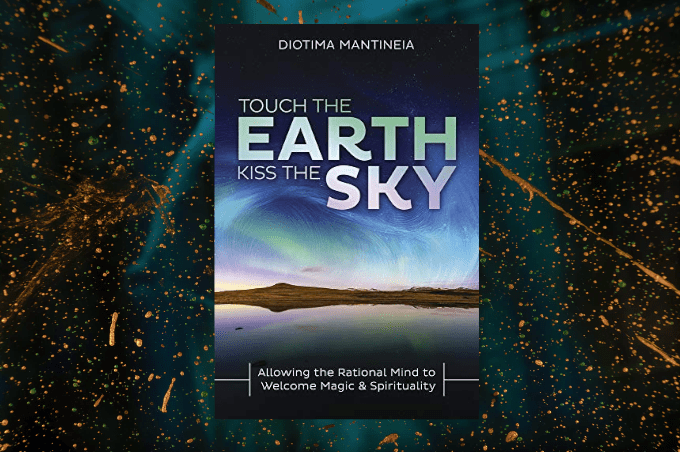 Touch the Earth, Kiss the Sky: Allowing the Rational Mind to Welcome Magic & Spirituality
Diotima Mantineia
March 8, 2020
Diotima is an absolutely brilliant woman. This book is further proof of that. I've already read and reviewed this book and I think it's going to help a lot of people, particularly those who are a bit more skeptical or whose rational mind keeps getting in the way of their spiritual and magickal path. As I wrote in my review, I think it will also be a great read for those who are magickal teachers and mentors that may need to help others dealing with the same sorta skepticism. Diotima is also a brilliant astrologer, and one of the few whom I follow with regularity.
"Touch the Earth, Kiss the Sky provides a fascinating approach to spiritual practice that integrates cutting-edge scientific theories. Following the eight stations of the sun through one year, each chapter includes "touch the earth" exercises designed to help ground your experience in nature and the seasonal cycles as well as "kiss the sky" exercises that will help you get in contact with the divine and your own inner sense of the sacred.

Science is coming closer and closer to understanding the reality of magic and the spirit world. This book explores a scientific account of consciousness and shows how it relates to magical practice, spirituality, energy, and subtle realms. With the fascinating meditations and exercises found within these pages, you will develop a deeper sense of personal meaning and learn how to make magical changes in your life and the larger reality around you."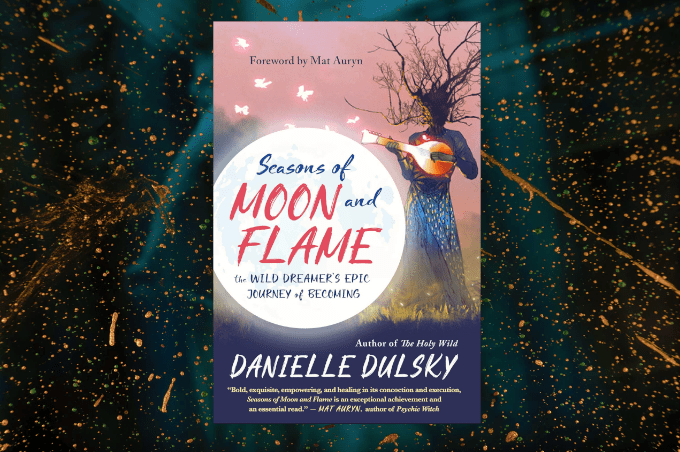 Seasons of Moon and Flame: The Wild Dreamer's Epic Journey of Becoming
Danielle Dulsky
March 10, 2020
I could go on and on about how much I love Danielle Dulsky's writing. The best way I can explain her work is if Clarissa Pinkola Estés was a witch. Her words are nourishment for the heart, mind, and soul. I wrote the foreword for this book and was beyond honored when she asked, because not only do I love her previous books but this one is just as amazing. In this book Danielle has a very important message for humanity, especially those whom are witches. Definitely do yourself a favor and grab this book.
"The yearning to slow down and simplify, return to the earth, and maybe even "rewild" what has been tamed in ourselves persists even though that dream seems ever more remote in contemporary life. Danielle Dulsky shows that even in our high-tech and high-pressure lives, it is possible. As a young woman, Dulsky found refuge, nurturance, and wisdom in her grandmother's rustic home. As an adult, after years of seeking elsewhere, Dulsky came to recognize the wise elder, or Crone, in her grandmother and to explore ways of honoring that lineage. She offers fellow seekers a way to manifest their own "year of the wild" and to tap into often-forgotten wisdom ways. Seasons of Moon and Flame guides readers to live cyclically while working with the archetype of the Sacred Hag, or wild grandmother, who appears in various guises. Lunar phases within lunar seasons are highlighted through rituals and ceremonies. Wonderfully inclusive, with adaptations for families, spiritual groups, and other traditions, this book is a potentially life-changing guide to living mystically, magically, and in empowering harmony with the worlds of spirit and nature."
April 2020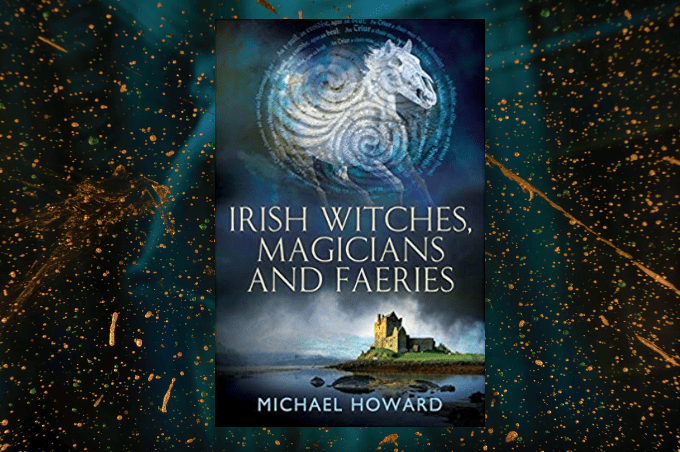 Irish Witches, Magicians and Faeries
Michael Howard
April 6, 2020
I have been waiting for this book for a really long time now. I adore Michael Howard's work and research. This concludes his 'Witchcraft in the British Isles' series, and as such, I believe it's the last book he wrote before his passing. I was first introduced to this series by Christopher Penczak who gifted me a couple of them one year for my birthday, which led to me buying the rest after reading them. I'm excited to see what Howard presents in this book and am sure it's as great as the rest of the series.
"The Fifth and final book in Michael Howard's 'Witchcraft in the British Isles' series, Irish Witches, Magicians and Faeries examines the history of Irish sorcery and its convergence with the witchcraft era. Including both historical personages and actual occult witchcraft practices over the centuries, the book also examines the importance of enduring faerie lore to folk magical practice."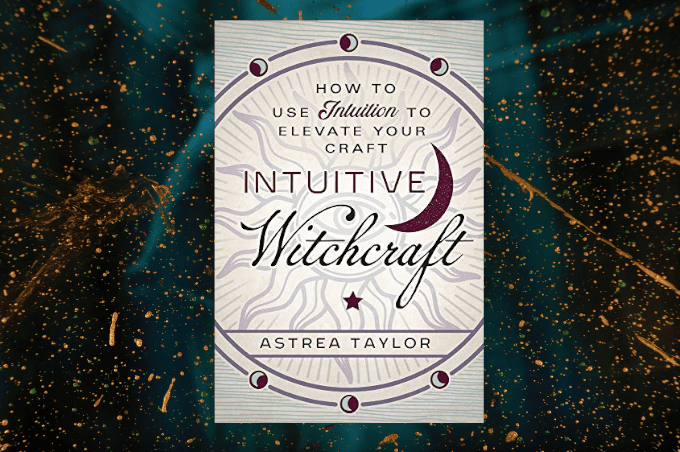 Intuitive Witchcraft: How to Use Intuition to Elevate Your Craft
Astrea Taylor
April 8, 2020
Astrea is one of the sweetest souls I have met. She also has a very unique approach to magick and witchcraft, focusing more on her intuition and personal experience than anything she's been formally taught or researched. That's sort of the spirit of the book, learning how to tap into the spirit of witchcraft on a raw intuitive level. I have an entry in this book as well as Michael Hughes, Jacki Smith, Lisa Bland, Penny Goody, Shringara Hasya, Hannah Savage, Heather Renae Horton and Stefanie Palmer. Her blog is also wildly popular. Anytime you see the "trending on Patheos Pagan" bar on the side of this site, chances are that one of her blog posts are there. I see big things in Astrea's career as a writer.
"Astrea Taylor provides the tools and techniques you need to build your intuition and witchcraft together, uniting them in a practice that allows you to follow your heart and spirit. Featuring exercises, examples, activities, and rituals, this book helps you find your magical path―intuitively―based on personal experience.

Celebrate the truth of who you are and embrace the wisdom of your inner voice with this inspiring guide. Beginners and advanced practitioners alike can use Intuitive Witchcraft to manifest their desires in an intuitive way and find greater energy and willpower to harness the enormous magical potential within. Featuring insights from some of the best writers, thinkers, and leaders in their fields, this book helps you become your most empowered self."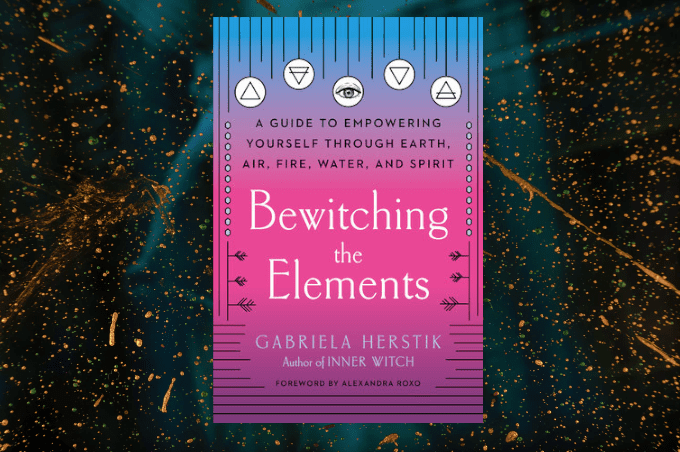 Bewitching the Elements: A Guide to Empowering Yourself Through Earth, Air, Fire, Water, and Spirit
Gabriela Herstik
April 14, 2020
Gabriela Herstik is the cool witch a lot of young witches want to be. When I think of "witch aesthetic" Gabriela is the first to come to mind. She brings the sexy, cool, mysterious allure back to witchcraft that has been missing for so long. But she isn't just all aesthetics, she's also extremely insightful. I thoroughly enjoyed her debut book Inner Witch, and am looking forward to this one. She has written for Allure, i-D by Vice, Glamour, Dazed Beauty, HelloGiggles, The Hoodwitch, NYLON, High Times Magazine and Chakrubs.
"It's the new age of enlightenment, and more and more people are embracing witchcraft and other spiritual practices to tap into their inner strength and resilience, while aligning with something larger than themselves. The tools that Gabriela Herstik offers in Bewitching the Elements will help you connect to the universe and your inner light.

Through earth, learn how to ground and create compassionate boundaries. Through air, harness the breath, balance the body, and find presence in the moment. Through fire, embody passion, burning away what no longer serves you, and learn to constructively work with anger. Through water, explore your emotional depths and come back to the heart. Through spirit, connect to your own sense of power, embracing all of the lessons of the elements. Committing to a path that serves our authentic selves is a radical act. When we do this work alongside nature, by turning to the elements, we find a map back to our intuitive and energetic wisdom."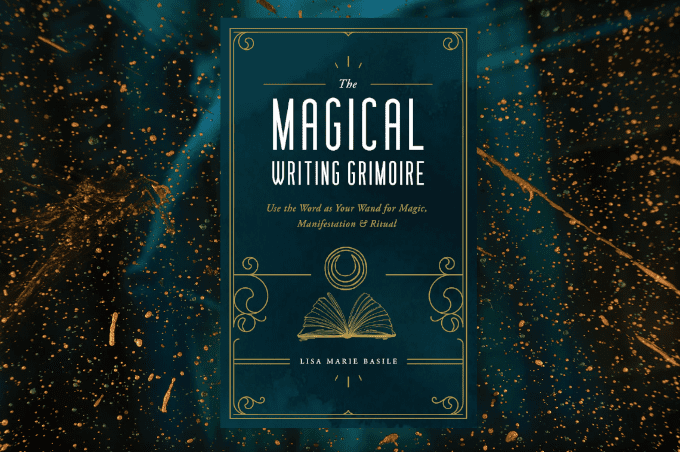 The Magical Writing Grimoire: Use the Word as Your Wand for Magic, Manifestation & Ritual
Lisa Marie Basile
Apr 21, 2020
You may be familiar with Lisa's wildly popular debut book Light Magic for Dark Times. She's also the founder and creative director of Luna Luna Magazine, an editor at Ingram's poetry site Little Infinite, and co-host for the podcast, AstroLushes, which intersects astrology, literature, wellness, and culture. This is her second full length book. Despite being a book about writing, this book is also really aesthetically pleasing. I was asked to read an advanced copy of this book and to write a blurb if I enjoyed it. I definitely did enjoy it! My thoughts were, "The pen is mightier than the sword, and Lisa Marie Basile demonstrates how the power of language can be wielded to enhance all our lives in The Magical Writing Grimoire. Through numerous meditations, spells, rituals, and exercises, Lisa holds space to allow the reader to find their own voice as a force of personal truth, introspection, and manifestation. This beautiful book is sure to enrich a witch's relationship with their inner thoughts and words, enabling them to exert that into simple yet transformative magic."
"Part guided journaling practice, part magical grimoire, The Magical Writing Grimoire explores the transformative power of ritual and writing, showing you how to incorporate writing as a magical tool to live a ritualistic life, create healing, manifest your visions, set intentions, and amplify spell-casting. The Magical Writing Grimoire approaches writing as an inclusive, adaptable, and spiritual act. You will learn how to combine writing with ritual and magic for self-discovery, shadow work, setting intentions, living mindfully, manifestation, and healing or releasing. You will also be guided in how to create a personal grimoire–a magical book of rituals, musings, ideas, spells, and intentions.

Each chapter contains rituals alongside writing prompts and poetic wisdom. You'll work shadow work, archetypes, nature, bibliomancy, dreams, automatic writing, moon phase journaling and candle magic.Whenever and wherever you are, word magic is with you. During times of chaos or pain, or simply when you need a cosmic boost, writing can help. Healers, therapists, and magical practitioners have long incorporated writing in their practices.Equal parts practical and inspiring, The Magical Writing Grimoire shows you how to wield your word as your wand — for writers and non-writers and witches and non-witches alike."
May 2020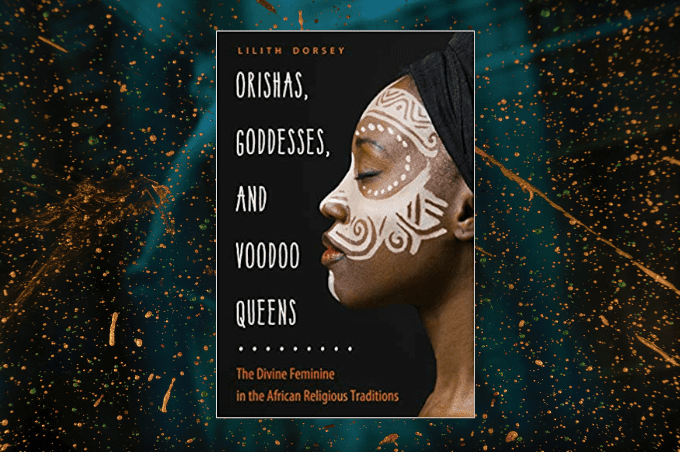 Orishas, Goddesses, and Voodoo Queens: The Divine Feminine in the African Religious Traditions
Lilith Dorsey
May 1, 2020
I love Lilith's work—especially her blog Voodoo Universe. Her Love Magic book is one of my favorites on the topic and I'm super excited for this one. Her magickal training includes numerous initiations in Santeria, Vodoun, New Orleans Voodoo, Celtic Traditions, and Native American Spiritualities. I'm really excited about this book in particular because it's a topic that I'm not that knowledgeable on and Lilith is someone whose perspectives I highly respect.
"An inspiring exploration of the goddesses of the West African spiritual traditions and their role in shaping Yoruba (Ifa), Santeria, Haitian Vodoun, and New Orleans Voodoo.

Throughout Africa and beyond in the diaspora caused by the slave trade, the divine feminine was revered in the forms of goddesses like the ancient Nana Buluku, water spirits like Yemaya, Oshun, and Mami Wata, and the warrior Oya. The power of these goddesses and spirit beings has taken root in the West. New Orleans, for example, is the home of Marie Laveau, who used her magical powers to become the "Voodoo Queen" of New Orleans.

Orishas, Goddesses, and Voodoo Queens shows you how to celebrate and cultivate the traits of these goddesses, drawing upon their strengths to empower your own life. In addition to offering a guided tour of the key goddesses of the African religious traditions, the book offers magical spells, rituals, potions, astrological correspondences, sacred offerings, and much more to help guide you on your own transformational journey."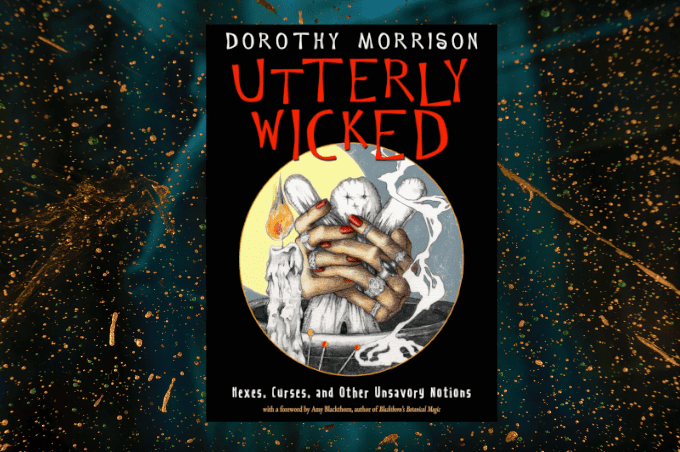 Utterly Wicked: Hexes, Curses, and Other Unsavory Notions
Dorothy Morrison
May 1, 2020
So, this isn't a new book exactly. When I wrote a review of Utterly Wicked (which is now updated), I had no idea that the book was out of print. I have never in my life been flooded with so many messages on various social media asking me where they could find a book based on a review that I've written. Used books were being sold online for hundreds of dollars. The good news is, Utterly Wicked is getting another printing! It has a new cover and a foreword by the ever lovely Amy Blackthorn.
"Hexes, curses, and other unsavory notions―most magical practitioners won't even discuss them. Why? Because they'd much rather find a positive solution that benefits all concerned. And there's nothing wrong with that. Occasionally, though, our problems are such that nothing in the positive solution arena will handle them. It's time to make a decision to stand tough, be strong, and take definitive action to defend ourselves. And if you're ready to do that―if you're ready to own that action and take responsibility for it―then Utterly Wicked is for you.

Jam-packed with more than one hundred rituals, incantations, hexes, and curses, this is the quintessential primer for learning all the magical tricks no one wants to talk about. Do you know the proper way to enter a cemetery? Utterly Wicked tells you how, as well as the proper methods for collecting and using graveyard dirt. Explore the little-known secrets of the 11-inch fashion doll, and see why it's become such a valuable magical tool. Learn how to prepare Hot Foot Powder, Four Thieves Vinegar, Goofer Dust, and other magical components designed to obliterate your toughest problems. Most important, you'll find the tools to protect yourself, your family, and your home from ever being bothered with these sorts of difficulties again."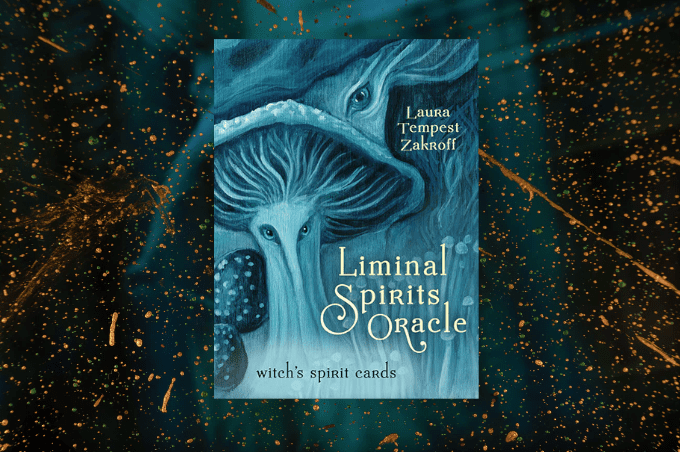 Liminal Spirits Oracle
Laura Tempest Zakroff
May 8, 2020
So, this isn't really a book (though it comes with one). But Laura Tempest Zakroff gets special rules because she's a magickal creature (whom I'm not convinced isn't an immortal witch in paintings throughout history). In all seriousness though, I cannot even begin to explain how much I absolutely adore Tempest and everything she does—whether it's writing, teaching, dancing or art. Now we got a combination of most of those with this upcoming deck. Tempest's art is absolutely breath-taking and her connection with the spirit realm and magick exudes in her art. This is the first oracle deck from her (please make more Tempest!) and I'm dying to get my paws on it!
"Featuring the breathtaking art of Laura Tempest Zakroff, author of Weave the Liminal, this deck can be used as a means to commune with liminal spirits, a focus for meditation, a tool for spellcraft, and a system of divination. Rooted in modern traditional Witchcraft and designed to help the reader explore the unseen world, the magical artwork of the Liminal Spirits Oracle connects you to the wisdom of the Witch so you can tap into the spirit realm and the deeper energies within yourself."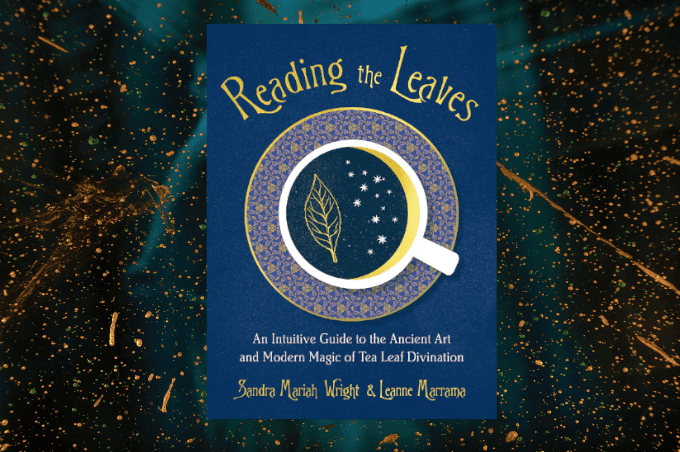 Reading the Leaves: An Intuitive Guide to the Ancient Art and Modern Magic of Tea Leaf Divination
Sandra Mariah Wright & Leanne Marrama
May 19, 2020
Sandra Mariah Wright and Leanne Marrama are fellow Salem Witches. They have their own vlog show on facebook called The Psychic Tea, which you should definitely check out. I'm super excited for this book, particularly because I've always wanted to do tea leaf readings but it's a form of divination I just never got into. Knowing the two of them, I'm sure this is going to be an great book if not the definitive tea leaf reading book.
"Whether you're wondering about career, finances, love, or health, Salem witches Sandra Mariah Wright and Leanne Marrama are here to help build your intuitive skills and transform your life. Reading the Leaves shows you how to: brew a cup of tea for divination purposes, interpret more than 200 time-tested symbols that are most likely to show up, such as hearts and anchors, and what their size, location, and relationship to other shapes mean, set an intention, create a regular tea ritual, keep a tea leaf reading journal, do a reading for family and friends, make their favorite tea time recipes, respond when a "bad" symbol shows up. You already possess the tools, and with Sandra and Leanne's guidance, the true journey of self-discovery can begin. You don't have to be a witch to find your inner magic."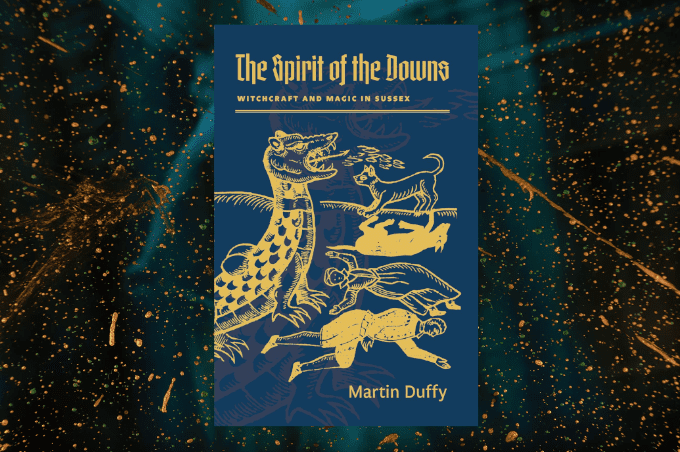 The Spirit of the Downs: Witchcraft and Magic in Sussex
Martin Duffy
May 25, 2020
Martin Duffy is an absolutely brilliant man. While I've only read one work of his, Effigy, I was completely blown away at how great it was. I love reading about early  and modern magick in different parts of Europe (as well as the world) and am sure this is going to be a fascinating read.
"The chalk downs of Sussex possess a fascinating history of spell-craft, spirit-lore, rural magic, and a rich tradition of image sorcery. With its situation at the crossroads of eastern and western England, as well as its proximity to the sea, it has witnessed centuries of cultural migrations, which have resulted in a remarkably diverse admixture of spiritual traditions. In Martin Duffy's second major work for Three Hands Press, the eternal strata of Sussex magic and folklore are brought forth in a richly woven narrative that brings these powerful and archaic traditions to life."
Ways To Support My Work: