by Cindy Kunsman
The Ironic Tragedy of Missing the Point
What Troubled Teen Home Survivors Share with Quiverfull
Most people don't want to know that such abuse ever existed, so they avoid the topic. If they can't avoid it, most people resist the subject by discounting what they hear. They tell themselves that such things really don't happen and discount those who break the silence about their tragedies. They criticize the forums that entertain such disturbing topics. They tell themselves and others that no good that can come out of discussing something so terrible.
Yet TTHs still thrive, and addressing their scourge has never been more critical. Some homes relocated in the Dominican Republic to avoid government oversight as individual states have put them out of business.
Cinderella v Kafka
an often unfair world. He then concludes by asking how we can determine whether the Kafkas and the Princes of Denmark lived better lives than Cinderella.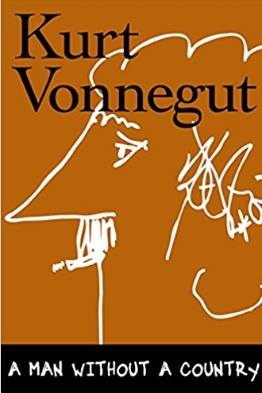 I've come to believe that tragedy can birth least two precious gifts if we choose to nurture them. It reminds us that we human beings aren't all that different from one another – for more of us often have more in common with Kafka than we do Cinderella. If we sit with the pain instead of running from it, tragedy becomes the inspiration to fully embrace life, reveling in joy whenever we find it. It makes virtue far more precious to us. And if tragedy does nothing else, it deeply connects us with others. There is nothing so comforting as the kindness of someone who understands what we've been through because they've been through it, too. If we let it, it births a remarkable transcendence that manifests as love and compassion – perhaps the most meaningful experience that any of us can share with others in
this life.
Finding the Germane
So what happens when I look to see if there's any mention of Vonnegut's chapter on YouTube around which to write a blog post or two? I find it, but I also find ironically tragic example of just how fickle we can be when we shield ourselves from pain. Below, you can watch
Vonnegut himself
lecture about Cinderella and Kafka just as he does in his book, plotting their experiences on a life graph. I'm grateful to whomever who put the video of the lecture online, but proving Vonnegut's thesis, the video stops short of his germane point. To them, it seems to only be a lecture about how to write a popular story, and clip stops after mention of Cinderella's happy life. (I wondered if this person had ever read a Vonnegut novel!) I had to laugh about it.
I couldn't help but think of the experience of blogging about spiritual abuse. My critics often ask me to stop writing about painful topics or to stop focusing on the absurd teachings produce real-life suffering and harm. I think that those critics must think that we who write about such things enjoy grinding axes obsessively for sick self-gratification. Those of us who talk about the tragedies that follow us from the Quiverfull life or the Troubled Teen Home do so because we've been honest about the true nature of the lasting harm that they've created.
Few if any of us ever become Cinderella, but maybe a reader doesn't have to suffer the hopeless fate of a Kafka character. Our best hope aims at informing others so that they might be able to avoid the pain that we endured. For those who did suffer, we can lend validation, comfort, understanding, and share resources that have helped us transcend the aftermath. A king's ransom cannot buy the comfort that we received from those who came to our aid to encourage us. If they once stood where we did and lived to tell about it, we can, too. We do so out of a moral duty to help others as we were helped. Those who believe that we persist in discussing such things has missed the point. The discussion becomes painful and messy, but we endure it to reach those get stuck in the thick of the mire. We're interested in the well being of precious people, not in drama of tragedy that put them in harm's way.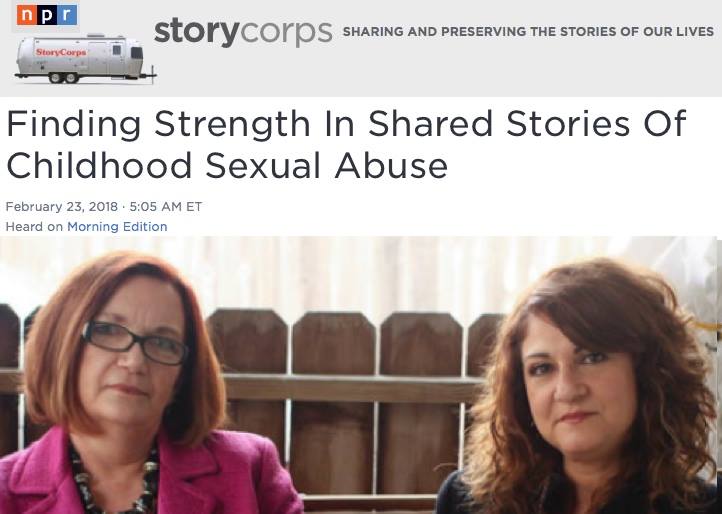 The Deeper Message
Listen to the painful memories, especially if you came out of Quiverfull. Laugh with me at the misguided person who thought that Vonnegut's lecture was all about a writing technique and not about the meaning of life. The honest truth gives us reason to treasure our lives all the more. Don't be a lookie-loo with a knee-jerk response claiming that folks who write about the unpleasant things want only fifteen minutes of fame by failing to "get over it." Read Vonnegut's book and dig deeper.
John Donne
likened such a reckoning to a gold mine when he wrote that no man is an island unto himself.
"Send not to ask for whom the bell tolls. It tolls for thee."
Give
Jo and Tara
two and a half minutes of your time as they talk about what they experienced and felt. Read
Zack's book
and imagine what it felt like for him to be abandoned in the wilderness. They all lived out a nightmare. Resist the urge to tell yourself that you're nothing like them and that this could never happen to you or those you love. Doing so only perpetuates the illusion of safety that we're all insulated from deception and exploitation. Pretend to be
Joan Baez for a little while to sing 
"There but for fortune…"
If you're like Vonnegut, you'll find the beauty in their honesty underneath the pain. You might just hear the music of their unspoken challenge to share with others as much virtue as you can muster as fully live every moment of your precious life, even when it's painful.
Editor's note: New Bethany Home for Girls was possibly the last facility to host murdered teenager Carol Ann Cole. For more on Carol Ann Cole and the religious troubled teen homes see our earlier series – Justice Delayed
~~~~~~~
Cindy is a member of the Spiritual Abuse Survivor Blogs Network.
Cynthia Mullen Kunsman is a nurse (BSN), naturopath (ND) and seminary graduate (MMin) with a wide variety of training and over 20 years of clinical experience. She has used her training in Complementary and Alternative Medicine as a lecturer and liaison to professional scientific and medical groups, in both academic and traditional clinical healthcare settings. She also completed additional studies in the field of thought reform, hypnotherapy for pain management, and Post Traumatic Stress Disorder (PTSD) that is often associated with cultic group involvement. Her nursing experience ranges from intensive care, the training of critical care nurses, hospice care, case management and quality management, though she currently limits her practice to forensic medical record review and evaluation. Most of her current professional efforts concern the study of manipulative and coercive evangelical Christian groups and the recovery process from both thought reform and PTSD.
She blogs at Under Much Grace and Redeeming Dinah.
Read more by Cindy Kunsman
If I'm Never Ready, I Can at Least be Wise
---
Stay in touch! Like No Longer Quivering on Facebook:
If this is your first time visiting NLQ please read our Welcome page and our Comment Policy!
Copyright notice: If you use any content from NLQ, including any of our research or Quoting Quiverfull quotes, please give us credit and a link back to this site. All original content is owned by No Longer Quivering and Patheos.com
Read our hate mail at Jerks 4 Jesus
Check out today's NLQ News at NLQ Newspaper
Contact NLQ at SuzanneNLQ@gmail.com
Comments open below
NLQ Recommended Reading …