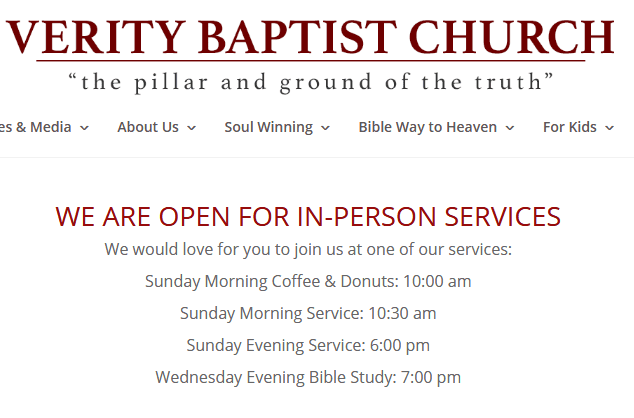 This evening we're getting word that there may have been a tragic fall out for Steven Anderson's annual conference at Verity Baptist Church in Sacramento, California. It has been confirmed as a 'Super Spreader' event with over 50 confirmed new cases of COVID 19.
Someone sent me screen caps and information from Free Jinger about this,

The conference was spread out over 3 days, July 16 through July 19, 2020 at Verity Baptist Church. Estimated attendance was in the hundreds, with attendees doing no social distancing, and no mask wearing that we could see from the videos of the event on YouTube, day 1, day 2, and day 3 with all the sessions available with nary a bit of safety involved. Not one mask can be seen. The interactions have been described as shoulder to shoulder and packed.
Exposing the virus among themselves would be bad enough, and California has rates climbing, but this particular group of plague rats had to take it to an awful place. Into the streets to 'soul win'. So not only did Anderson and co expose those at the conference to the virus, they took it door to door to unsuspecting people. Would you like COVID 19 with that Bible harangue? Yes there are YouTube videos of the door to door as well. They document anything that is not a sex crime in Anderson's group.
Many areas of California the churches are closed due to the rising Coronavirus rates. In fact, Sacramento has already had a handful of these 'Super Spreader' events that have taken place in churches. One such saw 71 infected parishioners. Infection rates have been so high in Sacramento recently that on July 13th, 2020 churches were ordered to stop indoor meetings in an effort to reduce the spread. Three days before the conference.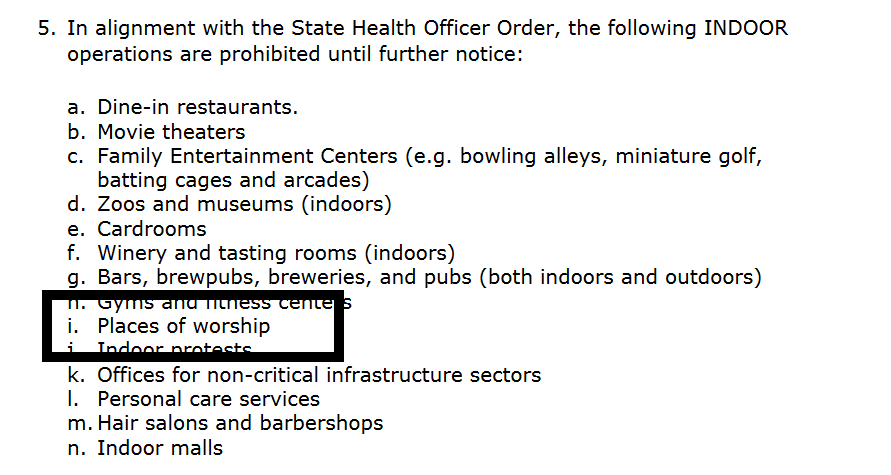 Screen cap of the new stay at home orders effective in California on July 13th on.
Verity Baptist, Steven Anderson and the others involved in the NIFB (New Independent Fundamentalist Baptist) decided to thumb their noses at the state law, and not hold the conference outside. They made the conscious choice to be plague rats and follow none of the mandatory orders, or health dept. recommendations. Now other people are paying the price for their hubris, arrogance and stupidity.
Still no word on the status of Anderson's recent revelations of sexual abuse of teenage girls. It was reported to law enforcement but nothing yet. Could this supposedly Christian pastor be any more awful and unlike Christ?
YouTube video of Robert Tuttle speaking on the teen abuse situation:
Stay in touch! Like No Longer Quivering on Facebook:
If this is your first time visiting NLQ please read our Welcome page and our Comment Policy! Commenting here means you agree to abide by our policies but our main rule is this – Do not be a dick!
Watch our goofy rants on YouTube and the bad Biblical advice of Dori Dalexander.
Check out today's NLQ News at NLQ Newspaper
Contact NLQ at Suzanne.calulu@gmail.com