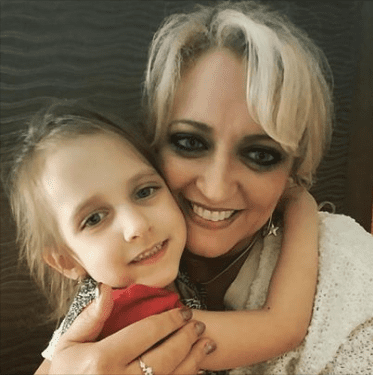 Somehow I missed this one in the build up to the wedding of her daughter Nurie to Nathan Keller. Jill openly shared this on Facebook and Instagram. It's a story pile cobbled together like she's come up with it that has been circulating all over social media. Facebook hates this faux information so much they have taken to warning groups that dissimulate it, even to debunk it, that they are in danger of having the group removed.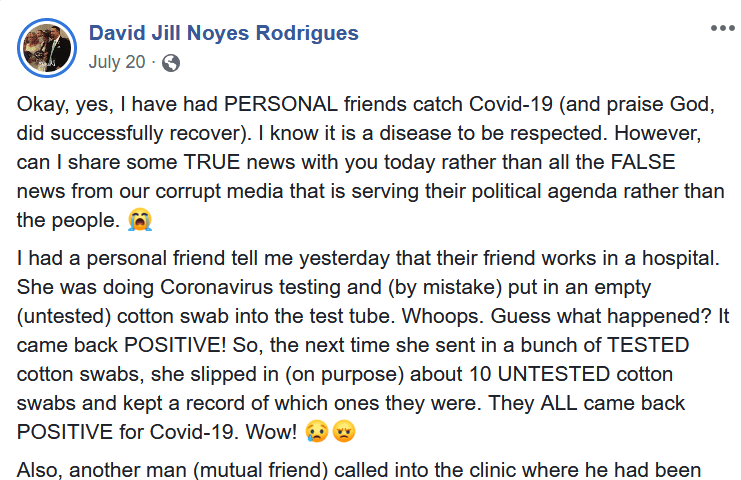 The cotton swabs thing has been thoroughly debunked a number of places now. The strict way that labs collect samples, log them into the system, label them and provide a strict chain of custody renders this one impossible. That's without even adding in the issues of how insurance and state oversight works in testing, tracing and billing. Not remotely possible!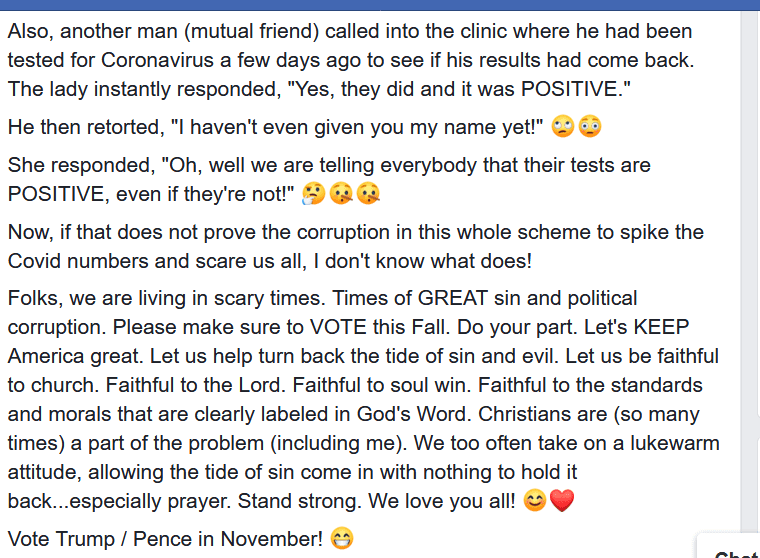 This is another impossibility. A nurse giving out false health information would be liable for all types of problems giving out any health information over the phone without verifying the identity of the caller because of this wonderful little law called HIPAA – the Health Insurance Portability and Accountability Act.
Snopes has put together a nice page sharing the flood of false information that is driving these plague rat type people to ignore safety measures and screech about voting for Trump afterward.
Politifact has their own page debunking all the prominent lies like this being spread primarily on Facebook. Knowledge in the time of COVID 19 is power.
The only thing more contagious that the Coronavirus is the lying embraced about the virus by the religious right. This is a form of lying. But I will say that Nurie's wedding did expose one thing, that it's likely that Jill is so sheltered that she does not understand much about the world outside of her IFB cult bubble.
Making or keeping America great again in the middle of a pandemic involves caring for others by masking, social distancing, washing your hands, using hand sanitizer, taking proper hygiene measure, staying home except for going to essential things like getting groceries, or going to the doctor. It does not involve gallivanting everywhere maskless, holding a wedding reception that violates Ohio health department orders to have masked professional servers dole out the food. Plague rats behave like Jill!
~~~~~~~~~
Stay in touch! Like No Longer Quivering on Facebook:
If this is your first time visiting NLQ please read our Welcome page and our Comment Policy! Commenting here means you agree to abide by our policies but our main rule is this – Do not be a dick!
Check out today's NLQ News at NLQ Newspaper
Contact NLQ at Suzanne.calulu@gmail.com