As we look back on 2015 and say collectively, "Glad that's over!" maybe we can find some things to be glad about in the rubble of so much violence, strife, and disaster in this year's headlines.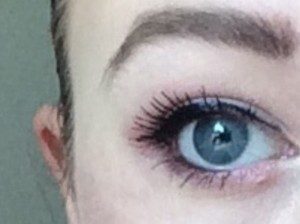 I came to the role of Managing Editor of the Spirituality Channel at Patheos this past fall by a rather circuitous route, having narrowly dodged the academic life. One part of my historiographical training (that's the study of the history of history, if you dare let your mind enter that labyrinth) is an appreciation for what the French call the longue durée—a school of thought that gives priority to the importance of long-term historical structures over specific events. Stay with me on this and you, too, can look back on the past year with some healthy, and maybe even healing, perspective.
We know all too well the horror stories of 2015. We must actively grieve, acknowledge all harm done, and work to change the conditions that lead to such suffering. But while the twenty-four hour news cycle threatens to overwhelm us with one rotten story after another, I'd like to invite you to step back and look at the big picture.
If you hold very still you just might witness the spiritual evolution of our species moving forward at a glacial pace, even as our planet's glaciers recede.
The following three roughly-hewn theories of mine may help give you a different view on the past year:
1. Humans have always had an incredible capacity for violence, greed, and destruction.  Indeed,  there's nothing new under the sun.
2. Humans also have a tremendous capacity for grace, generosity, and creativity. Here's where new progress is actually emerging.
3. Humans are beginning to see their interrelatedness, commonalities, and potential for harmony in diversity like never before. This is reason to be very optimistic.
The very fact that we're horrified by all the rotten news is actually a good sign!
Trappist monk and founder of the Centering Prayer movement Thomas Keating affirms, "I believe in spiritual evolution" in an interview with Garrison Institute.  He recognizes higher intelligence and deeper interrelationship between human beings as both the means and the hallmarks of our species' transformation. By evolving to higher states of consciousness, accessible through all of the world's religions (and beyond), we enter a divine-human way of being, as exemplified in the life of Jesus of Nazareth and aspired to in the Christian tradition.
Father Thomas may believe in spiritual evolution, but will higher states of consciousness be the key to our species' survival? "It will, unless we destroy ourselves too soon," he says. "We have to evolve to respond to violence in a new way, and I trust that we will. I have more trust in the future than optimism about it." At age ninety-two, Keating's own life represents a sort of longue durée, magnified by his willingness to embrace his own personal spiritual evolution.
By cultivating spiritual perspective and practices that promote benevolence and healing in our world and immersing ourselves in the wealth of transformational teachings accessible to us in our day, we can tip the scales in favor of the good while simultaneously investing in our own spiritual evolution. Once we've begun this "new way" Keating describes, there's no turning back. We begin to recognize the needs of the world as our own needs and the illusions of separation and competition are exposed.
Patheos blogger Robert Atkinson's forthcoming book The Story of Our Time: How Consciousness, Spirituality, and Religion Evolve spells it out with a great sense of hope encapsulated in his view that "Love is the underlying force of evolution."
I'm convinced this process is underway on a larger scale than most of us are able to see. Don't get me wrong; I'm keenly aware that our species is on the precipice of disaster. But I believe the mess we're in is only exacerbated by the fear it generates. So I've bookmarked this list of 26 Charts and Maps That Show the World is Getting Much, Much Better to cheer me up when the headlines get me down. According to blogger Dylan Matthews, economic progress, advances in healthcare and technology, global commitment to social services and, believe it or not, peace and security, are all on the rise.
If you're not a graph-and-stats kind of person, you can restore your faith (or trust, as the case may be) in the future by signing up for an automatic feed from a few Patheos Spirituality blogs. Everyday Miracles, Wake Up Call, and Wrestling With God helped us get through the rough patches of 2015 by coming alongside us with very tangible and applicable forms of spirituality. Quest for Meaning and The Principles of Spiritual Living have both brought positive thinking to bear on all things this year. Carl Gregg and Neale Donald Walsh go deeper into the divine ramifications of our spiritual lives in their respective blogs, just as Holyscapes, The Spiritual Naturalist, and Heavenly Creatures look to the earthly manifestations of the divine in our midst. For pure access to a wide range of spiritual resources, sign up for Sacred Readings, and to develop a new life-changing spiritual practice sign up for  Loch Kelly's A Glimpse of Awakening and Light on Kundalini with Karuna. Hone your intuitive side and learn to listen to your inner guides with Above and Beyond the 5 Senses, Essence of the One, and A Happy Medium. Pick a few favorite blogs and sign up for an automatic RSS feed to your inbox. Be sure to read them regularly—you're going to need them. And be sure to watch for many new blogs coming to Patheos Spirituality in the New Year, including an amazing influx of regular guest bloggers here at Spirituality Itself.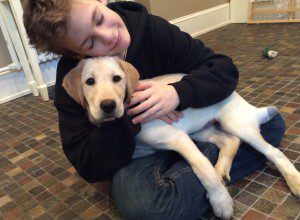 If you still can't shake the images of death and destruction from 2015, how about doing something today to make the world a better place in the long run? For every rotten thing that happens in the world, we can do our part to make something great happen. Do whatever you can do. Go to the nearest nursing home and play a few hands of cards with an octogenarian, invest in the life of a young person through Big Brothers Big Sisters, or, if you have it, donate a chunk of money to the charity of your choice. Whatever you do, seal your commitment to the good of the world by actively deepening your personal spiritual practice. And if you're still lacking cheer to face the coming year, you can do what I just did and adopt a homeless puppy.
And so, the bad news of 2015 becomes the good news of 2016.