Whenever Mercury Retrograde happens, it's like Hermes, when he travels through the underworld — putting to rest the dead, old energies, and clearing the way for healing.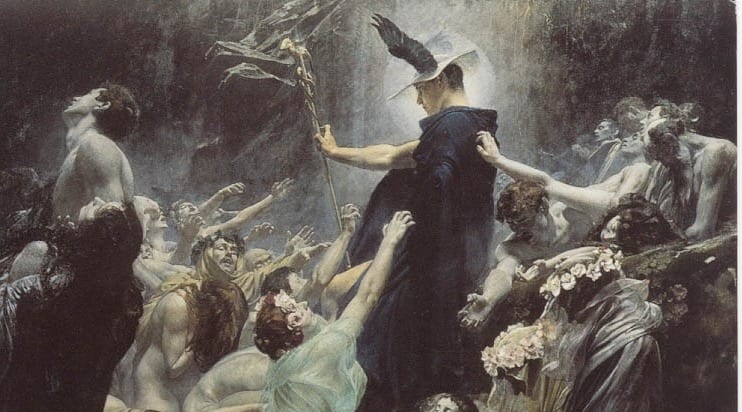 Mercury/Hermes is usually the god of travel, luck, commerce, and communication. He also has a special role — bringing the souls of the newly dead to the underworld. He guides them to the right place, so that they'll rest in a land of eternal peace. Without him, the dead might be wandering on the earthly plane forever, lost and confused.
Hermes is also known for helping Persephone escape the underworld (along with Hekate). In this role, he picks up the broken pieces of an innocent soul, accompanies her through the dark and secret passageways, and finally, releases her to her mother. His actions help to set the world right again, letting Demeter experience the joy of seeing her daughter so that the the world can bloom again. (At least, for a little while, anyway.)
Mercury retrograde times have a lot in common with Hades' trips to the underworld. The planet Mercury takes a few weeks each year to appear to travel backwards in the sky, or go retrograde. It's a time when our usually confident communications become more inward. Travel becomes more awkward and delayed. These energies are different because Mercury/Hermes isn't at his usual bright power in this world, moving forward faster than all the other planets. He's going backwards, so to speak, which is what travel and communication often feel like in Mercury retrograde times.
When Mercury is retrograde, it can feel like we're traveling to the underworld with him. Many people see Mercury retrogrades as quite an underworldly experience, what with all the revision, remembering, reuniting, and so on. Perhaps this is why communication is so messed up around this time — because it's coming from a whole other realm.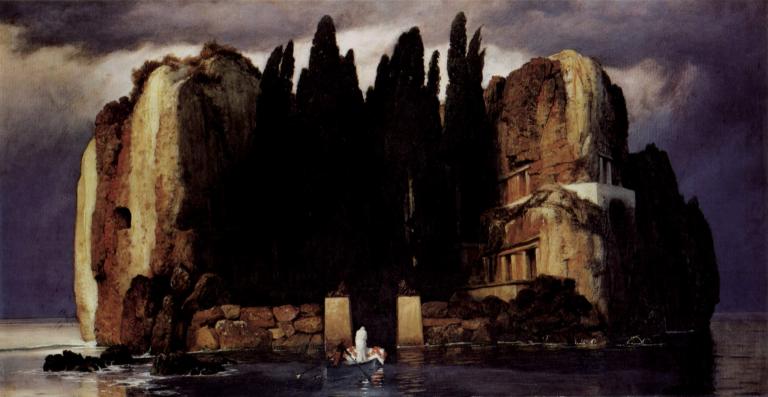 There's good news. We can use these Mercury retrograde times to clean out the old, stagnant energy from our lives, just like Hermes puts the souls of the dead to rest. These actions can help us return to our happy times again, just like Hermes' role of returning Persephone to Demeter.
This March 2019 Mercury retrograde is in Pisces, a sign known for psychic and emotional depths. Use this time to to resolve any troubling emotions, to dream about your beloved dead, and to clear out any old stagnant energies in your life. Release your heartbreaks. Meditation will be extremely helpful, as will the grounding of any overwhelming emotions.
Let yourself heal, so that you can start anew, like Persephone. If possible, find a way to re-spark your spiritual energy, such as beginning a new practice, or some other way to own your magical energy.
Despite what it may feel like, a Mercury retrograde won't last forever. It's wise to take advantage of this time to do that introspective work. Remember, it's okay to move slower or give into backwards feelings. This is a natural process.
Eventually, just like the planet and the god Mercury, we'll find our way back to everyday life. We'll communicate, travel, and work with much greater ease — especially if we've left some heavy baggage behind.
For more information about how you can navigate Mercury retrograde, check out this article by Elizabeth Autumnalis.
Thanks for reading!