My home altar might just be my most favorite altar ever! That's really saying something, considering that I have about thirteen altars in my house at the moment. There's something about my home altar's peaceful, grounding energy that always fills me with a sense of belonging. I love mine so much that I wanted to share how you can create your own home altar to instill a sense of peace and happiness in your life.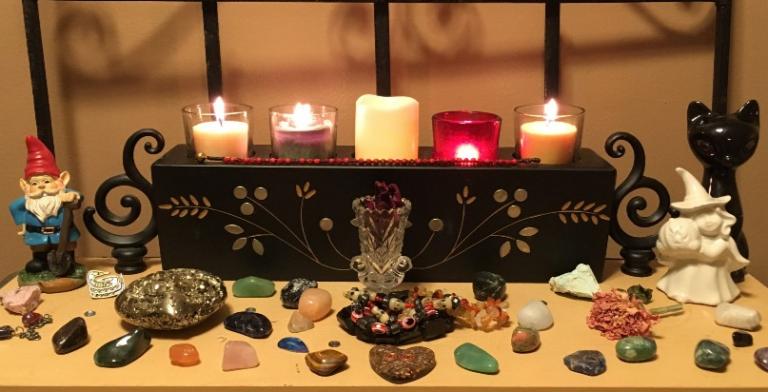 What is a Home Altar, Anyway?
My favorite way of thinking about a home altar is as a repository of love. It only has items that evoke happiness and contentment within me, and it represents the energy of my home and the energy of my community.
What Goes on a Home Altar?
Anything that helps you feel loved and celebrated for who you are should go on your home altar. Make it personal and bring in love from your friends. Use remnants from older times, and some from newer times too. Everyone's home altars will look different, so just go with what feels good intuitively.
For me personally, my home altar has stones and jewelry that were given to me by friends in times of love and loss, figurines from craft stores and thrift stores that needed to go home with me, candles and a candleholder, dried flowers from celebratory bouquets, and fun trinkets I bought for myself while on vacation or at a pagan festival. It also has a few gems I wore on my face from a fire dancing show.
My home altar also has a cat's whisker and a cat's claw from one of my gigantic cats, as well as herbs I harvested from my garden and small trimmings of plants that spoke to me while on an intuitive witch walk. For a while, I had a tiny salt bowl there too. The altar also has a tiny vase that I sometimes use for fresh flowers, and sometimes use as an offering vase for the spirit of the house.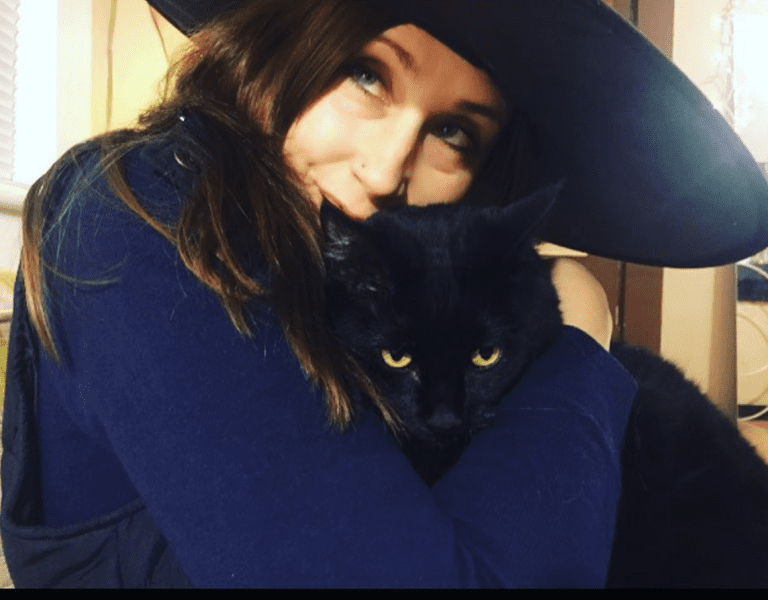 Where Should a Home Altar Be Located?
I believe the home altar should be placed in the middle of the home. It should be a place where you pass by all the time. This will help you interact with the energy more often. Mine is in my kitchen.
How Do I Start Making a Home Altar?
Start with a large item such as a candleholder, and center it in the back. Look around your home for items that you would benefit from seeing every day and that resonate with homey energy. If you find figurines represents you, your partner(s), and/or your pets, add those. It's okay to start small. Leave room to add items organically, as you're gifted them, or as you collect them.
What's Unique About a Home Altar?
Besides being my favorite altar in my home, the home altar just feels different from my other altars. Its purpose is to heal, maintain, stabilize, and emit peaceful energy. That's wildly different from my specific deity altars and my elemental altars.
The most unique thing about the home altar is that I don't draw the energy from this altar, like I do at my other ones. This is because it has so many gifts from other people, and I try to be very cautious to never cross energetic boundaries if I can help it.
So, instead of using it to work magic, I add to it and let the synthesis do the work. It feels like it's its own entity, one whose energy I resonate with instead of take from. It's like seeing a dear friend and knowing that we love each other unconditionally. I can't help but feel love toward this altar whenever I walk by it.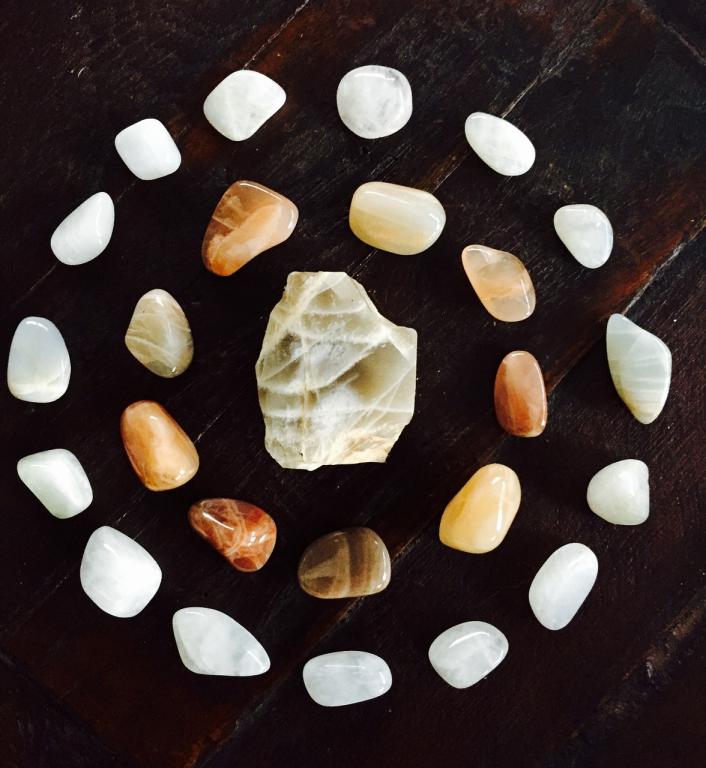 How Do I Consecrate a Home Altar?
After cleansing the area, call upon the spirit of your home. As you place each item, say what you are calling forth.
"I call upon the spirit of my home. I call upon the spirit of friendship, of love. I call upon the spirit of celebrations past and triumphs. I call upon the energy of my pets and my beloved. I call upon the energy of living through loss. I call upon the energy of family."
After you have placed everything, light a candle (or a few candles) and thank the altar for its presence and purpose.
"I call upon the energy of these items and the feeling they evoke within me. I call upon the feelings of peace, love, and happiness in my home."
Take a deep breath and align with the energy. It is done! When you pass by this altar, simply feel the love you have for yourself, for your home and housemates, and for your community.
Pro Tip: Allow the Home Altar to Evolve
I love changing up my home altar with the seasons, with new presents, and with new prizes from my travels. This helps to keep the energy fresh. I also love to give items away from that altar to friends who may need them. Those items are much more than just a trinket or a stone. They're imbued with the loving energy of me and my home, and sometimes, love is the best thing you can give.
If you liked this article about the home altar, check out the quintessential altar book, The Witch's Altar. I happen to have a passage in this marvelous book!