New moons are exciting times, but the new terrain can seem unfamiliar and strange at times. It's helpful to know what to look for to confirm whether you're doing things well or not. The cards in this reading act as signs that you're on the right path.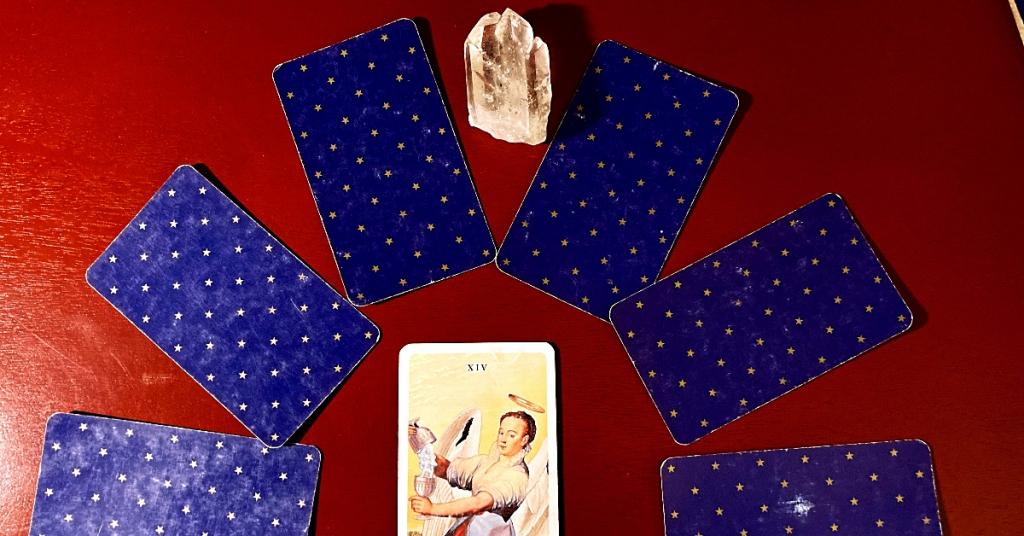 About Moon Cycles
Whenever there's a new moon, it starts two cycles: the one that lasts 28.5 days until the next new moon, and the one that lasts six months, until the full moon is in the same sign as the new moon.
For example, the Sagittarius new moon of December 14, 2020 will have a 28.5 day cycle until January 13th, and it will have a six-month cycle when the full moon in Sagittarius appears on May 26, 2021.
I use both of these timelines in my magic, and I feel they're both extremely valuable. The shorter cycle seems to set the stage for the longer one.
I developed a tarot reading to look for signs for the next six months. Being aware of the signs has helped me stay vigilant to my magical intentions.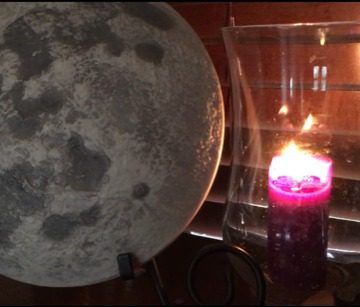 Tarot Reading For Signs For The Next Six Months
Hold a deck of tarot cards in your hands and take a deep breath. State your new moon intentions out loud.
Shuffle the cards and, using your intuition, draw a querent card. This card represents yourself and the best energy for your intentions through the months. It's how you will best accomplish those goals. Place it before you.
Shuffle the cards, and in a clear, strong voice, say:
"Signs to know and signs to see.
Six months of signs, please send to me.
Symbols, people, places, and meanings
To show me I'm on the path I'm seeking."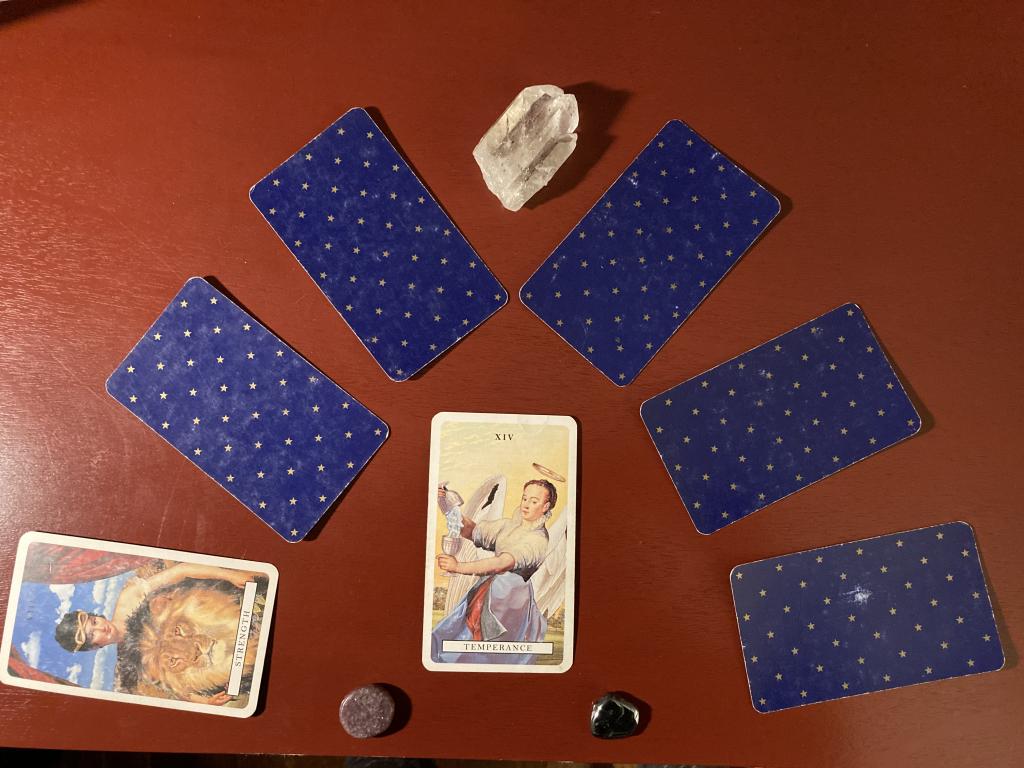 Draw six cards from the middle of the deck. Place them before you in a rainbow arc going over the querent card, starting on the left and continuing to the right.
These cards represent signs for each of the six months.
Sign to watch for in December
Sign to watch for in January
Sign to watch for in February
Sign to watch for in March
Sign to watch for in April
Sign to watch for in May
In your book of shadows, write down the name, the images, and the meaning of the cards.
For example:
December: Strength: lion, smiling woman, embracing danger, wild animal number 8, infinity sign, diadem/crown, red curtains, mountains, blue sky with clouds, courage, power, confidence, strength
Over the next six months, watch for these signs to know you're on the right path. Not everything will be a sign, of course. As I explain in Intuitive Witchcraft, signs are usually either somewhat out of place or extremely in-your-face. For example, a butterfly on a summer's day may not be a sign, but one in late autumn might be.
When you receive a sign, look for anything else that could lead you toward your intentions at that time. For example, if your card was Strength and you see a lion, look for other symbols on the card, such as a smiling woman or an infinity sign.
I've found that signs often cluster together in multiples that come through when you're in the right mindset. Sometimes, they can lead you toward people who can help make your intentions come true. I've had several wonderful coincidences this way, including discovering a pagan festival and an open pagan ritual ritual that was about to take place.
Write down the sign in your book of shadows as well as what you think it means about your path. Take additional action according to the message. In the same example as Strength, you may have to step up your magical intentions to prove that's what you want, or you may have to be strong and cut cords from someone. Do whatever feels right.
Of course, you don't need to wait for the new moon to have a ritual or tarot reading. You can use this reading anytime.
p.s. Happy Yule! Or as I say, Blessed Season of Darkness!