Aronofsky is clearly building an epic ark for an epic Bible movie, posting on Twitter a picture of a gigantic construction site. It's the place where he's piecing together his ark for his story about the Biblical Noah's flood.
He Tweeted this photo with the message: "I dreamt about this since I was 13. And now it's a reality. Genesis 6:14 ‪#noah‬"
Genesis 6:14 says: So make yourself an ark of cypress wood; make rooms in it and coat it with pitch inside and out.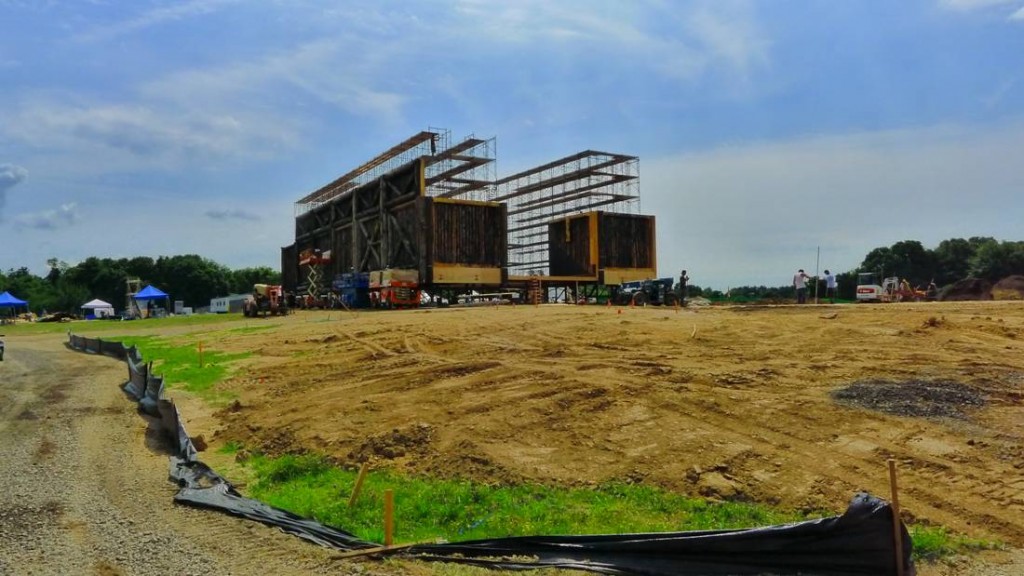 Noah stars Russell Crowe, Jennifer Connelly, and Anthony Hopkins. It is due to open March of 2014 and is currently in production.
Is the cast too white?
Anthony Hopkins cast as Methuselah
Is Hollywood getting Friendly with Faith?
Update: We don't want to toot our own horn – well, yes, maybe we do. We beat the big players, Deadline Hollywood,  The Hollywood Reporter, and just about everybody else but Aronofsky himself to bring you the first picture of the ark under construction. And we plan to keep doing it. Patheos is on top of movie news, especially when it has a religious hook.