Raksha Bandhan, or Rakhi Purnima, is this Sunday August 10th.
This is a time when girls in India give red thread bracelets to their brothers and the men in their lives whom they consider as brothers in thanks for their love and protection.
Sometimes these bracelets are used to "friend zone" someone and a boy who has romantic hopes for a particular girl might be disappointed to receive a bracelet on this day. But the festival is best celebrated as a way to let the men in one's life know how much they mean to you.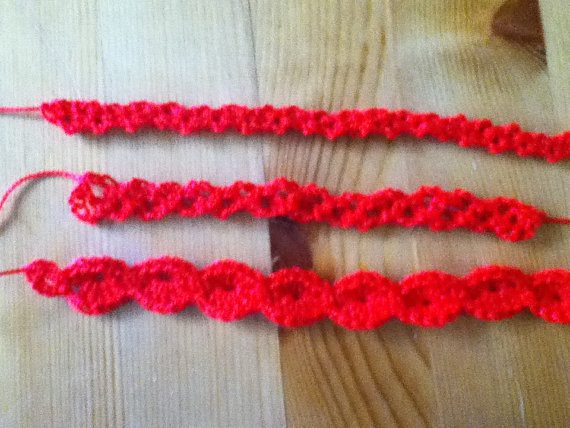 If you crochet, these are quick and easy to make. Michael's carries a bright red crochet thread or you can use sacred thread that you can often get at Indian grocery stores.
Here is a pattern for you to try: http://ahappyone.wordpress.com/2011/03/18/free-pattern-friday-ribbon-bracelet/