In two months the Conference on Faith and History (CFH) will celebrate its 50th anniversary, with its biennial conference — October 4-6 at Calvin College. The 5 plenary and 56 concurrent sessions of CFH 2018 are loosely organized around a theme that the call for papers says
has been at the heart of the CFH since its birth: "History and the Search for Meaning." During our meeting in Grand Rapids, we will consider how the study of the past—in all its fullness and complexity—might bring meaning within our institutions, neighborhoods, classrooms, and congregations, and how it might promote health and stability for our democracy in an ever-shrinking and even more dangerous world.
As usual, The Anxious Bench is well represented at CFH 2018:
• Beth will start her two-year term as CFH president with an address on a theme that should be familiar to our readers, "Paul, Medieval Women and 50 Years of the CFH: New Perspectives" (Friday, Oct. 5, 7pm).
• Earlier that day she'll join Kristin for a roundtable discussion growing out of our earlier posts on the "distribution problem" facing Christian scholars (Friday, 10am).
• I'll moderate that discussion, then the next morning join a panel of non-traditional spiritual biographers (Saturday, Oct. 6, 8am).
• John, who has already written a spiritual biography, will chair a panel on "Sacred Texts in American History" (Friday, 2:15pm), where Matt McCook's paper on John Quincy Adams as a "Practical and Poetic Pietist" has piqued my interest.
• Doing her bit as a co-host of the conference, Kristin will also moderate two sessions, starting with "Christian Scholarship for Such a Time as This" (Friday, 4:15pm). Its distinguished panel includes Anxious Bench guest-bloggers Elesha Coffman, Andrea Turpin, Janine Giordano Drake, and George Marsden.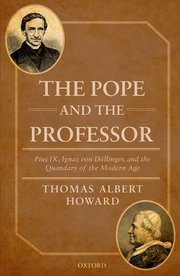 • The second Du Mez-chaired panel, "Christianity and Secularism in the Twentieth-Century United States," is scheduled at the same time (Saturday, 10am) as a roundtable discussion of Tal's book on Pope Pius XI and Ignaz von Döllinger. Tal is also leading a Friday afternoon session on "Islam in the Classroom: Liberal Arts and Global Engagement"… at the same time as Kristin's on Christian scholarship!
• If you don't want to hear Kristin, Beth, and me talk about Christian scholars' problems getting an audience, go to "Historical Thinking and Evangelical Institutions" (Friday, 10am), where David will chair and respond. One paper is by former AB guest Scott Culpepper. Another, from two professors at another Bethel, asks if Pietism undermines the life of the mind. (I'm pretty sure they'll say it doesn't, but to be safe, you'd better read this before attending.)
• Speaking of Swartzes… Anxious Bench guest-blogger Lisa Weaver Swartz will later give a paper entitled, "Conservative Resurgence or Conservative Takeover? Usable History at The Southern Baptist Theological Seminary" (another of the Saturday 10am sessions). Other former AB guests on the CFH 2018 program include Blake Hartung, Paul Thompson, Tim Gloege, John Wilsey, Nicholas Pruitt, and my colleague Amy Poppinga.
And that's only scratching the surface of what should be a wonderful conference, organized by our friend John Fea. (Did I mention that there's also an undergraduate conference that includes a plenary address by Jemar Tisby?)
If you're a Christian who's interested in the study of the past, you should think about attending — and joining CFH. It's not just for professors. You'll also find graduate and undergraduate students, independent scholars, K-12 teachers, public historians and museum curators, librarians, journalists, college administrators, pastors, and others taking part in CFH.
Hope to see you in Grand Rapids this October!