On Monday our kids will officially go back to school. They won't get on a bus or set foot in their classrooms, but distance learning will continue in Minnesota through at least the first week of May. Teachers have been doing unbelievable work adapting to an impossible situation, but I know from my own experience that there are limits to what's possible with education during a pandemic.
One problem is that our kids can neither take field trips, nor even have museum staff come to them. Another is that I suspect that social studies will be one of the first fields to get slighted, as school districts focus on how they'll help students meet standards for reading and math. Which would be a shame, since I've found that children of even young ages are not just interested in the past but able to think historically about it.
Putting those two concerns together inspired me to spend some time this past week trying to brainstorm "virtual field trips" that would let children explore history, even while sheltering in place. I put dozens of those ideas together in this map, so feel free to simply to explore that tool — maybe pick a city or country and see what's nearby, or just dive down the rabbit hole and see what your kids find. But below I'll try to curate a few starting points and explain the two main resources I used.
All sorts of organizations had already been thinking in terms of facilitating virtual field trips, long before COVID-19. For example, the app for the Space Center in Houston includes self-guided virtual tours on the history of the space race. Scholastic has a virtual field trip to Ellis Island for students of immigration history. The travel site China Guide has a virtual tour of the Great Wall. Other history-related sites with virtual tours include the Sistine Chapel and (my kids' favorite so far) the Smithsonian Natural History Museum.
But also check with your state or local historical society, which might be improvising while physical tours of its sites are suspended because of public health concerns. For example, the Kentucky Historical Society is offering virtual tours of the Old State Capitol twice a week on its Facebook page, and the old governor's mansion in Helena, Montana is "open" for virtual visitors.
But I was especially dazzled by two sites that provided the bulk of the ideas on the map above.
Google Arts and Culture
Not surprisingly, Google is on top of this. Its Arts and Culture site and app provides the "culturally curious" with virtual access to over 2,000 museums, archives, and other partner institutions around the world.
And I do mean around the world. The main problem with my map is that its focus on the United States and Europe reflects my own knowledge; I felt less competent to curate sites related to the Global South, but Arts and Culture will let you dive into the culture and history of any country that interests you, from China (over 36,000 digitized items) to Ghana (over 3,000).
There are endless ways to explore history via Arts and Culture. Just a few strategies:
• Use Google Streetviews to walk around Machu Picchu, the Pyramids in Egypt, Mongolia's Bogd Khaan Palace, the Statue of Liberty in New York and the statue of Christ the Redeemer in Rio de Janeiro. It's probably the only way most of us will ever see the Antarctic hut of ill-fated explorer Robert Falcon Scott.
• You can use the same tool to tour many museums, but it's sometimes clunky — no maps to guide you, and the resolution isn't always high enough to let you read displays. My son did find his way around the astonishing ground floor of the British Museum, but far preferred that museum's special collaboration with Google: the Museum of the World, which lets you move up and down a timeline whose digital items are organized by date, continent, and topics like "Religion and belief," "Trade and conflict," and (perhaps too close to home right now) "Living and dying." Each object comes with text and audio descriptions, plus a map showing its place of origin.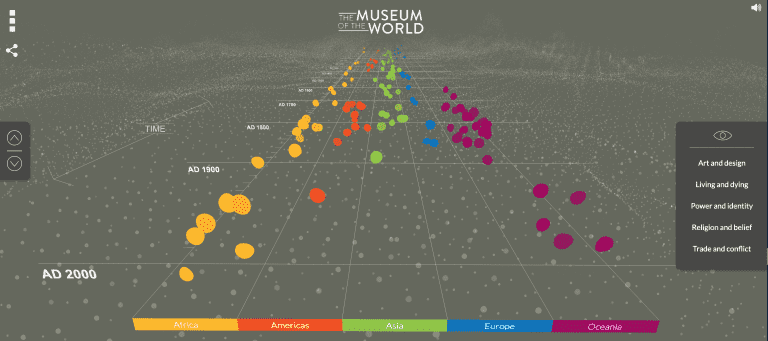 • Rather than visit a single museum or site, you can flip through vast collections of digital photographs and other items drawn from multiple sources to illustrate historical events like the Spanish Civil War, the Apollo Program, and the history of apartheid in South Africa. Several topics also include slickly designed digital stories, like this one on how London's Great Fire led to the redesign of St Paul's Cathedral. These pages do tend to emphasize wars and other kinds of violence that young children will find disturbing, but you can also find less grim topics like the 2012 Olympics and the creation of the Eiffel Tower.
• Or you could have your child research and write a biography of one of nearly 7,000 historical figures, from Abraham Lincoln to Zhou Enlai. (Our kids enjoy putting images, videos, and text together to create presentations in Google Slides.)
• Arts and Culture is also starting to add some three-dimensional digital models of historical sites and objects, like the Jefferson Memorial, the Caracol at Chichén Itza, the Ananias Chapel in Damascus, and the American military cemetery in Normandy.
• If you enjoyed earlier Anxious Bench posts on historical travel to Europe and the United States (west and east of the Mississippi) but never got around to visiting all the sites we recommended, you can find a few of them on Arts and Culture: the Dutch city of Delft, Saugus Iron Works in Massachusetts, and the Chaco Culture National Historical Park in New Mexico.
• My kids are even more comfortable using tablets and smartphones than my MacBook. So we downloaded the Arts and Culture app to let them ramble through sites like Mount Vernon and Monticello, the Air and Space Museum in Washington, the catacombs of Naples, Italy or Ta' Bistra, Malta, the excavation of Madinat al-Zahra in Spain, and the tomb of a Chinese king from the Han Dynasty.
• I focused on social, political, and cultural history, but Arts and Culture is also a terrific resource for the first subject in its title. I can't think of a single major art museum that's not part of the project. And participating partners also include science museums.
Rick Steves' Classroom Europe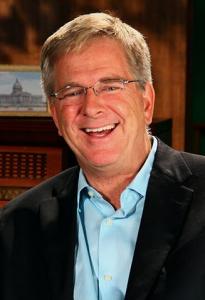 My favorite travel guide has drawn on his vast library of public TV programs to create Classroom Europe, "a free resource allowing teachers to share the best of European art, history, and culture with their students and fellow educators." Including over 400 clips (each about 2-5 minutes long), this library actually takes you as far afield as Guatemala and Iran. But Steves' specialty is Europe, with clips organized by country, theme, and era.
It's strongest on ancient and medieval sites — his tour of Sicily alone covers everything from Greek and Carthaginian ruins to a Capuchin crypt in Palermo — but if your kids want to explore Europe's more recent past, they can learn about industrialization at Ironbridge Gorge, nationalism at Milan's Museum of the Risorgimento, or Nazism at Nuremberg's Documentation Centre. And if that's all too heavy, go on a Beatles tour in Liverpool. (There are also user-generated playlists on topics ranging from French culture to the Cold War.)
A Lutheran who argues that travel is both a spiritual and political act, Steves is particularly good as introducing viewers to religious sites, from the Celtic abbey at Iona to stave churches of Norway. Interested in the Reformations? Follow in the footsteps of Martin Luther or John Knox, or see a Spanish palace built during the Catholic Reformation. And he goes beyond the history of Christianity, to visit the Grand Mosque of Córdoba, the synagogue-memorials of Prague's Jewish Quarter, and the ancient Persian capital, Persepolis.
Have other ideas for virtual field trips that children might enjoy? Please share them in the comments below.