I'll write a more traditional post later in the week, but today let me put on my "blogmeister" cap and update you all on a few things happening here at The Anxious Bench.
A Fond Farewell to Kristin Du Mez
As she announced here last Thursday, Kristin Du Mez is moving on, in order to focus on following up on the success of her bestselling book, Jesus and John Wayne. While I certainly hope to bring her back from time to time for guest posts, she'll no longer be writing a monthly Thursday post for us.
I'll be sad no longer to share a blogging roster with Kristin. We both joined The Anxious Bench in June 2016, and for five years I've rarely found myself so inspired and challenged — in equal measures — by a colleague.
Her example has challenged me to think in new, often less comfortable ways about the nature of evangelicalism, and Christianity more broadly, and to devote more of my own teaching and writing attention to the experience of women and the construction of gender. As I wrote this month in the Following Jesus conversation, Kristin's work exemplifies how — in Wes Granberg-Michaelson's words — "the Reformed tradition refuses to see the world through naïve, superficial lens, and confronts the empirical evidence of its harsh realities."
At the same time, I'm inspired by Kristin's willingness to ask hard questions, to propose sometimes unpopular answers, and to engage in conversation with those who agree and disagree with her conclusions. I trust she's right that "what was once done might also be undone," but her own experience demonstrates that such "undoing" requires enormous time, energy, patience, and perseverance.
Whether not writing for Anxious Bench gives her more time to research and write the sequel to J&JW or just allows her a weekly break to rest and relax, I'm happy to send her forth with our thanks and blessing.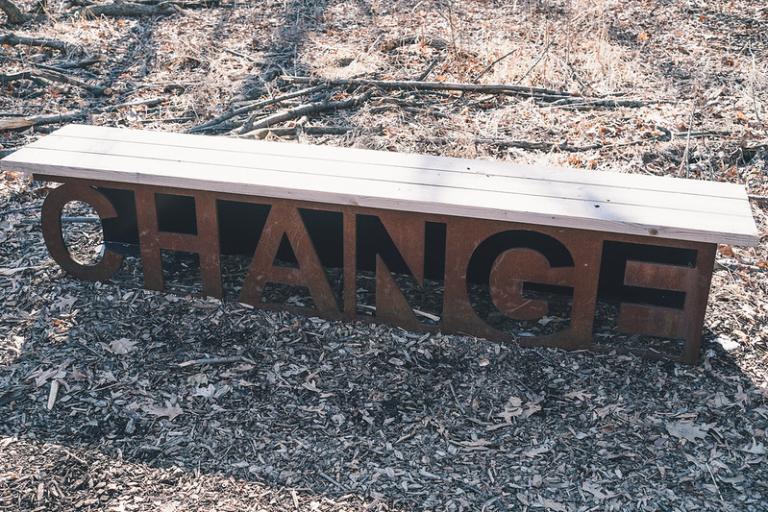 A Reduced Schedule
Of course, between losing Kristin and — last fall — John Turner, we're left with a significant hole in our blogging schedule. We talked about finding ways to replace John and Kristin, but ultimately decided that it would be best — given everyone's pandemic-exacerbated weariness, if nothing else — to simply scale back our schedule for a few months and let one weekday lie mostly fallow.
So for the next six months at least, we're going to shift to a Monday-Thursday schedule. Mondays and Wednesdays will be untouched: Agnes, Melissa, Philip, and Tal will continue to share the first post each week, while Andrea, Beth, David, and Nadja continue to constitute our Wednesday rotation. Dan will switch his monthly posts from Thursday to Tuesday, allowing me to take one week off each month. Then Philip will move his Friday posts up one day, to Thursdays.
For this winter and spring, that leaves Friday open… but not always unoccupied. I'm still happy to hear pitches for guest posts that might end our weeks, and our regular contributors might occasionally add special posts on Fridays. (I'll be back at the end of this week, for example, to report on a long-delayed conference that will interest some of our readers.)
Turning Ten…
And I'm also hoping to use some of those Fridays to gear up for a big moment in the life of this blog: this spring marks the tenth birthday of The Anxious Bench!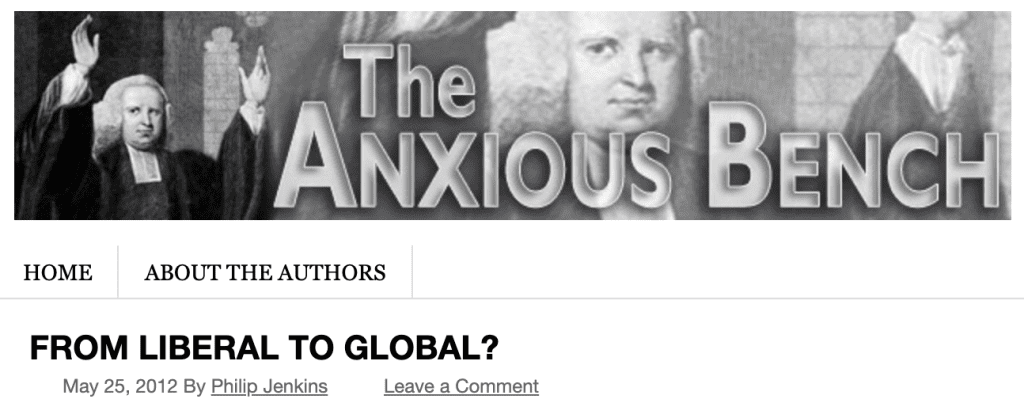 I'm sure we'll do more to celebrate that milestone once it's here, but between now and then, I'm hoping to convince at least a few of our contributors to spend Fridays looking back at earlier posts.
In any event, knowing that we're near the end of our first decade makes me less, well, anxious about losing contributors the caliber of Kristin and John. Ten years in, the list of "former AB writers" now has half a dozen names, yet each of those losses has been accompanied by — or ultimately made room for — the addition of other scholars who have added their own expertise, perspective, and unique style to our mix. So I look forward to seeing who joins us over our second decade.
As always, thanks to you all for reading! I don't know if the first weeks of 2022 have seen as much change in your life as in ours, but I hope that the New Year has brought you new blessings and new opportunities.