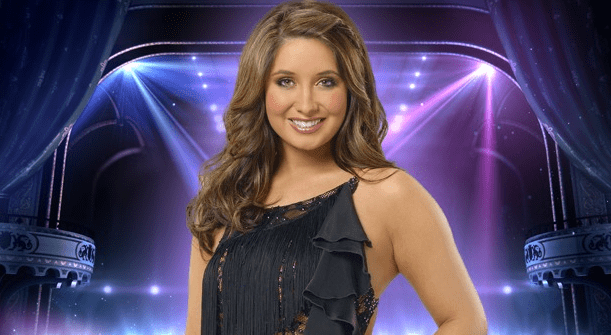 You know when something fun happens in life how you want to tell your friends first?  Well, that's how I feel about this.  I wanted to tell the readers of my blog some amazing news. I appreciate you sticking with me through all of life's adventures, and there's another adventure headed my way.
I've been invited to be in Dancing with the Stars All Stars!!!
Many of you saw Episode 12 of Life's a Tripp when Gino and I had our big blowout.  Well, it was very painful for everyone involved. After that fight, Tripp and Willow both dozed off, so it gave me – finally – some quiet time to think. I prayed about my life.
I asked for some sort of direction as to what to do, which direction to go…
After all, it's complicated.  Should I focus on work? A relationship? Even after that terrible fight, I wasn't sure about where Gino and I stood.
In other words, I prayed and asked for guidance.
After Lifetime wrapped up filming for the day, they took the microphones off Willow and me. It wasn't ten minutes later that my cell phone rang.
It was the casting director of Dancing with the Stars.
I was ecstatic. It was like God placed this opportunity right at my feet. I called my mom right after our conversation and told her the offer I had gotten. I was totally brought to tears just thinking about the last few years of my life, and how abundantly blessed I am to have such amazing opportunities.  I'm thankful for my book, for this blog, for my Lifetime show, and now this. And, I'm thankful for you guys.
What I'm learning: God's plan is much greater than our own.
Does that mean I'll win DWTS?  Not necessarily. I'll give it my all, and see what happens.
But this is what I do know. I'm trying to live every day a little more confidently, because I know that God is in control of our lives, our futures, and even our foxtrots.
Do you want to be a part of my DWTS journey? Then, e-mail me so I can add you to my mailing list.  (My address is BristolsBlog @ gmail.com, without the space! Make sure to use the subject line: DWTS.) I'd love to give you the latest up-to-the-minute reports about the show!
Also, follow me on Facebook and Twitter!
You might also enjoy these articles on the Faith and Family Channel:

Connect with me further by: