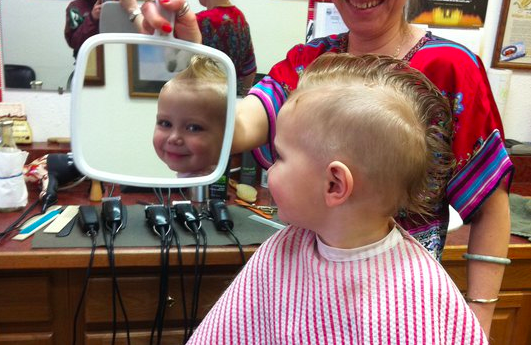 On reality television shows, it's important to keep everyone's hair in generally the same shape, from beginning to end. That makes editing easier, if the producers aren't worried that in scene one your hair is long and in scene two your hair is short.
Some of you have noticed that Tripp's hair is sometimes different in the scenes. That's because Willow — now that she's in beauty school — loves to experiment with his beautiful golden locks. Every time I turn around, she's done something to it!
Okay, so I guess I like to switch it up too. Check out this hair style I got Tripp a long time before I had a deal with Lifetime.
Wouldn't they have died if I'd given him this cut before filming?
You might also enjoy these articles on the Faith and Family Channel:
Connect with me further by: