This is our 50th post,
Not that anyone cares
Not even me, I was not counting
But my husband was
There are much more important things
Like, faith, God, Covid 19, Love
Well you have come this far
So, thanks for reading this poem
Thanks for reading any of our other posts
Past or future
Ask the Patron Saints of Writers
St. Francis de Sales and St. Lucy
To Make our Blog more Interesting and Inspiring
"The same everlasting Father who cares for you today will care for you tomorrow and every day.
Either he will shield you from suffering or give you unfailing strength to bear it.
Be at peace then and put aside all anxious thoughts and imaginings."
― Francis de Sales
You can read 50 Years of Catholic History During My Life: The First 25
And a more recent history of the last few months.
Living and Dying Between Mother's Day – 4th of July 2020
And now I take you on a fact based short history of the next 25 years of my life. There are a lot of names and dates so you can see who lived and died when and where and among whom they lived and died. Get ready to learn or be reminded about our personal life and the greater world around us.
1996
The Catechist takes time off college and moves to California to live with Marshall. A religious disagreement leads to him coming back home. Marshall soon follows him back to Massachusetts.
The American Chesterton Society is co-founded by Dale Ahlquist with the mission of promoting interest in the 20th century's most prolific English author, G. K. Chesterton.
The Carmelite goes to Ireland for the 3rd time. This was a year before graduation. She was taking a Irish history class and asked to delay her final paper as she was going to Ireland. She did a report on King John's Castle for which she received an A.
1997
June 26-The book that will give Catholics and other Christians hours of debate, Harry Potter and the Philosopher's Stone is first published.
September 5–Mother Theresa dies(August 26, 1910 – September 5, 1997) about a week after Diana, Princess of Wales (born Diana Frances Spencer; (July 1, 1961 – August 31, 1997)
The Carmelite and the Catechist graduate Fitchburg State College.
After being hostel to the Catechist for being Catholic, Marshall Becomes Catholic.
Marshall, Mark, Dave Patten and 3 others head to Franciscan University for the first time for a 'Defending the Faith' Conference. Included in the lineup are Scott Hahn, Fr. Benedict Groeschel, Peter Kreeft, Karl Keating, and Mark Shea.
The Catechist moves in with Marshall in his mother's house in Sandwich Ma (in Cape Cod).
Dave Armstrong's 'Biblical Evidence for Catholicism' first comes online.
St. Thérèse of Lisieux O.C.D. (January 2, 1873 – September 30, 1897),is named the 3rd female saint doctor of the church.
"The splendor of the rose and the whiteness of the lily
do not rob the little violet of it's scent nor the daisy of its simple charm.
If every tiny flower wanted to be a rose, spring would lose its loveliness."
LifeSiteNews launches its website.
1998
October 11th– Edith Stein (St. Teresa Benedicta of the Cross OCD) (12 October 12, 1891 – August 9, 1942) is Canonized by Pope John Paul II.
"All those who seek truth, seek God, whether this is clear to them or not."
Father Ted Ends it's 3 season run.
1st American Edition of Magnificat Magazine is published.
19-year-old, future author and Patheos writer Eve Tushnet becomes Catholic. She is well known as a chaste gay woman and is the model of Catholics with same-sex attraction.
1999
April 20- The Columbine High School massacre leaves 15 dead including the shooters. Among the dead lay devout Christians Rachel Scott and Cassie Bernall who came to be regarded as Christian martyrs by Evangelical Christians. One student who survived that day was Mary Gianna who years later ended up going to Franciscan University and eventually became Sister Mary Gianna Thornby.
Marshall Moves to Steubenville and the Catechist moves back in with his parents.
The hit piece on Pope Pius XII that he neglected helping the Jews during WWII ' Hitler's Pope', is published by British journalist and author John Cornwell. The Myth of Hitler's Pope is a counter argument to the claims in Cornwell's book.
The Joint Declaration on the Doctrine of Justification (JDDJ) is a document created and agreed to by the Catholic Church's Pontifical Council for Promoting Christian Unity (PCPCU) and the Lutheran World Federation in 1999 as a result of extensive ecumenical dialogue.
Y2K is supposed to end the world at the beginning of the new millennium but proves to be a big disappointment.
END OF THE 90'S
2000
April 30-Saint Maria Faustyna Kowalska of the Blessed Sacrament (August 25,1905 – October 5, 1938) who gave us the Divine Mercy devotion is canonized. St. Faustyna and the Carmelite share the same birthday and the same religious name as the Carmelite is Kristin of the Blessed Sacrament.
"A humble soul does not trust itself, but places all its confidence in God. God defends the humble soul and lets Himself into its secrets, and the soul abides in unsurpassable happiness which no one can comprehend."
― Maria Faustyna Kowalska, Diary of Saint Maria Faustina Kowalska: Divine Mercy in My Soul
October 1- Katharine Drexel (November 26, 1858 – March 3, 1955) is canonized. She was the second American to be canonized a saint and the first one born a U.S. citizen. Come on America, were slagging behind the rest of the world.
If we wish to serve God and love our neighbor well, we must manifest our joy in the service we render to Him and them. Let us open wide our hearts. It is joy which invites us. Press forward and fear nothing.
Josephine Bakhita F.D.C.C. (ca. 1869 – 8 February 8, 1947) is also declared a saint. She was a former slave from Darfur (now in western Sudan) in the village of Olgossa, west of Nyala and close to Mount Agilerei. She was of the Daju people.
If I were to meet the slave-traders who kidnapped me and even those who tortured me, I would kneel and kiss their hands, for if that did not happen, I would not be a Christian and Religious today… The Lord has loved me so much: we must love everyone… we must be compassionate!
Father Robert Barron begins Word on Fire ministries.
Kristin becomes a postulant in the Servants of the Blessed Sacrament first in Maine and then in Colorado.
Steven D. Greydanus creates Decentfilms.com
Mother Angelica steps down from EWTN and hands control over to a bunch of lay people.
2001
September 11-Father Mychal Fallon Judge, O.F.M. was an American Franciscan friar who served as a chaplain to the New York City Fire Department. While serving in that capacity he was killed, becoming the first certified fatality of the September 11, 2001 attacks. (May 11, 1933 – September 11, 2001)
Kristin leaves Colorado after a family tragedy.
Kristin's grandmother becomes Catholic .
J.R.R. Tolkien's 'The Fellowship of the Rings', comes out in cinemas directed by Peter Jackson.
Harry Potter and the Philosopher's Stone (2001) comes out in cinemas directed by Chris Columbus.
The battle of the Fantasy franchises begins. Wizards VS. Hobbits.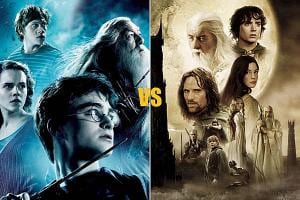 2002
October-Pope John Paul II's Apostolic Letter, Rosarium Virginis Mariae, introduced the Luminous Mysteries of the Rosary to the world.
October 6, – Josemaría Escrivá (January 9,1902 – 26 June 26, 1975) founder of Opus Dei is canonized.
But don't pass so final a judgement. Have pity in your heart and don't forget that he may yet be an Augustine, while you remain just another mediocrity.
The Boston Globe breaks the gory details of the Child Sex Abuse Scandal.
Padre Pio (25 May 1887 – 23 September 1968) is canonized by Pope John Paul II.
"Pray, hope, and don't worry. Worry is useless. God is merciful and will hear your prayer."
J.R.R. Tolkien's 'The Two Towers', comes out in cinemas directed by Peter Jackson.
2003
May 3-The Catechist's father Harold Wilson dies. (March 17, 1921 – May 3, 2003)
J.R.R. Tolkien's 'The Return of the King', comes out in cinemas directed by Peter Jackson. It wins the award for best picture.
Cardinal Sean O'Malley is sent in to clean up the mess in Boston as he is appointed Archbishop of Boston. This is my bishop, thank you very much.
2004
May 16- Gianna Beretta Molla (October 4, 1922 – 28 April 28,1962) is canonized. She died giving birth to her fourth child.
"Our body is a cenacle, a monstrance: through its crystal the world should see God."
The Passion of the Christ is released in theaters.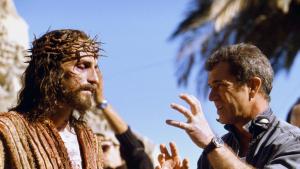 2005
April 2- Pope John Paul II dies. (May 1920 – 2 April 2005) He had the 2nd longest papacy just behind Blessed Pope Pius IX (whom he beatified in 2000) and just ahead of Pius IX successor Leo XIII.
April 15- Benedict XVI was elected the 265th pope at the age of 78. He is the oldest person to have been elected pope since Pope Clement XII (1730–1740).
June 6- Prince Demetrius Augustine Gallitzin (December 22, 1770 – May 6, 1840) is declared a Servant of God. He was an emigre Russian aristocrat and Catholic priest known as The Apostle of the Alleghenies
Whatever differences on points of doctrine may exist amongst the different denominations of Christians, all should be united in the bonds of charity, all should pray for one another, all should be willing to assist one another; and, where we are compelled to disapprove of our neighbor's doctrine, let our disapprobation fall upon his doctrine only, not upon his person.
C.S. Lewis's The Chronicles of Narnia: The Lion, the Witch, and the Wardrobe is released in theaters.
The Catechist goes to study theology in the master's program at Franciscan University. He moves in with Marshall once again.
Fr. Robert Reed becomes President of the CatholicTV Network.
SQPN is founded by Father Roderick Vonhögen.
2006
August 23- Demonologist Edward Warren Miney dies. (September 7, 1926 – August 23, 2006) He is the main character in the The Conjuring Franchise along with his wife Lorraine Warren.
October 2, A shooting occurred at the West Nickel Mines School, an Amish one-room schoolhouse in the Old Order Amish community of Nickel Mines, a village in Bart Township, Lancaster County, Pennsylvania. The event that makes this incident stand out is the forgiveness offered to the killer of the children and his immediate family. About 30 members of the Amish community attended his funeral and they also set up a charitable fund for the shooters family. They gave an example of what forgiveness looks like for all people, especially Christians.
November 14-Ministry to Persons with a Homosexual Inclination is a document which was issued on 2006 by the United States Conference of Catholic Bishops. It details guidelines on religious ministry to homosexual people.
The Catholic Guy Show goes on the air on The Catholic Channel on Sirius XM Radio, hosted by the very funny Lino Rulli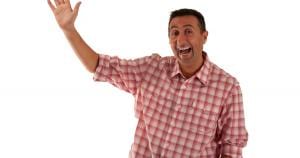 The Catechist goes on a missions trip to Honduras. This is his first real trip out of the country. Not counting the time He and Marshall went to Mexico for 15 minutes on the way to California or the time the both of them and Dave Patten went on a trip to Canada.
2007
July-Summorum Pontificum (English: "Of the Supreme Pontiffs") is the apostolic letter of Pope Benedict XVI, which gives priests to say the traditional Latin mass. It is also the form known as the Tridentine Mass or Traditional Latin Mass).
July 6-Ceferino Namuncurá (August 26, 1886 – May 11, 1905) is declared a Blessed. He is the the first Catholic Argentine to receive the title of venerable and the first South American aborigine. He is a teen saint dying at 18. Blessed Ceferino Namuncurá went to a Salesian school to study and there he learned to love St. John Bosco and emulate St. Dominic Savio.
October 26-Martyr Franz Jägerstätter (May 20, 1907 –August 9, 1943) is beatified.
I have faith that God will still give me a sign if some other course would be better…. Christ, too, prayed on the Mount of Olives that the Heavenly Father might permit the chalice of sorrow to pass from His lips – but we must never forget this part of his prayer: 'Lord, not my will be done but rather Thine.
Blessed Pier Giorgio Frassati's sister Luciana Frassati Gawronska (August 18, 1902 –October 7,2007) dies at 105. She was a prominent anti-Nazi and anti-Fascist activist in both Poland and Italy and wrote some books about her brother's life.
The Last Harry Potter book 'Harry Potter and the Deathly Hallows' is published.
The Hope of Salvation for Infants Who Die Without Being Baptized is published by the International Theological Commission. This concerns the Catholic doctrine of limbo.
The Carmelite visits the Catechist in Ohio.
The Catechist goes on a Mission Trip to Steubenville.
2008
January 30- Marcial Maciel Degollado LC (March 10, 1920 – January 30, 2008) founder of the Legion of Christ and the Regnum Christi movement dies. It was revealed that he had abused many boys and young men in his care, had maintained sexual relations with at least four different women and fathered as many of six children.
The Catechist goes on a Mission Trip to North Dakota. Going on Missions Trips is what you do for spring break at a devout Catholic college.
The Catechist graduates from FUS and then gets a job at CatholicTV. I get to work with some incredible people over the next several years including Fr. (now) Bishop Robert Reed, Fr. Dan O'Connel , Matt Weber and Andy Atwood Otto. We go on to produce some interesting and unique shows including the original sitcom pilot Mass Confusion with podcasters Greg and Jennifer Wilits (The Catholics Next Door) and Mac and Katherine Barron (Catholics in a Small Town)
2009
May-The Patheos website launches. Learn more about some of the blogs on Patheos. The Catholic Bard's Guide to Patheos Writers
October 11- Father Damien (January 3, 1840 – April, 15, 1889) the leaper priest is canonized by Pope Benedict XVI.
I make myself a leper with the lepers to gain all to Jesus Christ.
He was canonized alongside Jeanne Jugan (October 25, 1792 – August 29, 1879) She gave her life to the neediest of the elderly poor. Her service resulted in the establishment of the Little Sisters of the Poor, who care for the elderly who have no other resources throughout the world.
"Love God very much, so that you can look after the aged well, for it is Jesus whom you care for in them."
Mark Shea launches his Brand-New Blog
Karina Fabian is one of the founding members of the Catholic Writers' Guild, an American-based but international organization of Catholic writers, editors and illustrators.
The Catechist and the Carmelite after years of having friendship just not work out, they became engaged.
2010
January 2- The Marriage of the Catechist and the Carmelite with Fr. Robert Reed in attendance.
June 6- Father Jerzy Popiełuszko is beatified by Archbishop Angelo Amato in Warsaw's Piłsudski Square. His mother, Marianna Popiełuszko, was present at the event.
July- Writer Elizabeth Scalia becomes the Patheos Catholic Manager.
September 25- Chiara Badano (October 29, 1971 – October 7, 1990) is declared a "Blessed". I have asked for her intersession and I think she helped us out with our daughter. She was 19 when she died. She was born the same year I was. Before she died, she told her mother,
"Oh Mama, young people…young people…they are the future. You see, I can't run anymore, but how I would like to pass on to them the torch, like in the Olympics! Young people have only one life and it's worthwhile to spend it well.
END OF THE 2010'S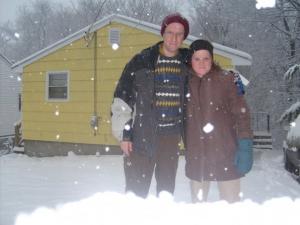 2011
June 17-Fr. John Corapi announces he will no longer participate in public ministry due to allegations of drug abuse and an inappropriate sexual relation. These allegations were denied. It is not known what he is doing in the present except he plans on writing and speaking at non-religious events.
Bishop Barron releases his landmark Catholicism Video Series.
Casey Cole begins his Breaking in the Habit blog.
Aleteia goes online.
2012
June 28-Mary Angeline Teresa, O.Carm. (January 21, 1893 – January 21, 1984) founder of the Carmelite Sisters for the Aged and Infirm (where I work at St. Patrick's Manor) is declared Venerable.
"If you have to fail, let it be on the side of kindness. Be kinder than kindness itself to the old people."
September- Eye of the Tiber goes online.
October 7th– St. Hildegard of Bingen (1098 – September 17, 1179) becomes the 4th female saint Doctor of the church.
Don't let yourself forget that God's grace rewards not only those who never slip, but also those who bend and fall. So sing! The song of rejoicing softens hard hearts. It makes tears of godly sorrow flow from them. Singing summons the Holy Spirit. Happy praises offered in simplicity and love lead the faithful to complete harmony, without discord. Don't stop singing.
St. John of Ávila (January 16, 1499– 10 May 10, 1569) is declared a Doctor as well.
Turn yourself round like a piece of clay and say to the Lord, "I am clay, and you, Lord, the potter. Make of me what you will."
Oct 12- Alphonsa of the Immaculate Conception (August 1910 – 28 July 28, 1946) is Canonized. She is the first canonized saint of the Syro-Malabar Church, an Eastern Catholic Church based in Kerala. There is a Syro-Malabar church in our hometown and we have gone to several qurbanas (what they call they call the Mass) there.
Was not Jesus scorned without mercy by those who stood by the foot of the cross? Our Lord had no consolation whatever. As for me, I have by my side many to sympathize, to console and to serve. Am I not the bride of Jesus? How trifling are my sufferings when compared to the great agony of my Spouse!
October 21st– Kateri Tekakwitha (1656 – April 17, 1680), was canonized. She was informally known as Lily of the Mohawks and was an Algonquin–Mohawk laywoman.
"I am not my own"
.
Pedro Calungsod (July 21, 1654 – April 2, 1672) was also made a Saint. He was was a Catholic Filipino migrant, sacristan and missionary catechist who, along with the Spanish Jesuit missionary Diego Luis de San Vitores, suffered religious persecution and martyrdom in Guam for their missionary work in 1672.
Dec. 14- The Sandy Hook Elementary School shooting leaves 26 dead. Jennifer Hubbard's 6 year old daughter Catherine was among the victims. Jennifer went on to write reflections in the Magnificat magazine.
Catholic World Report seizes print publication.
Trent Horn Joins Catholic Answers staff.
Atheist Patheos Writer Leah Libresco becomes a Patheos Catholic writer.
RealCatholicTV.com is asked by church authorities to drop Catholic from their title, so they become "ChurchMilitant.TV. Michael Voris is the leader of CM.
The first of J.R.R. Tolkien's The Hobbit premiers in cinemas.
2013
February 28- Benedict XVI resigns as pope, becoming the first to do so since Gregory XII in 1415, and the first to do so voluntarily since Celestine V in 1294. Cardinal Timothy Dolan was named in the press as a papabile, a plausible successor for election to the Papacy. But of course he didn't get elected because some disgruntled Catholics used a time machine to prevent that from happening and instead on…
March 13- Cardinal Jorge Mario Bergoglio of Argentina is elected the 266th pope, whereupon he takes the name Francis and becomes the first Jesuit pope, the first pope from the Americas, and the first pope from the Southern Hemisphere.
Nov- Brandon Vogt becomes the content director for Word on Fire.
A Prayer Journal by Flannery O'Connor is released.
Mark's childhood home in Wenham Ma, is sold and his mother moves to a retirement independent living village.
2014
April 27- Pope John XXIII
It often happens that I wake up at night and begin to think about a serious problem and decide I must tell the Pope about it. Then I wake up completely and remember that I am the Pope.
"Do not abandon yourselves to despair. We are the Easter people and hallelujah is our song."
become Saints.
July 12-The Catchiest and Carmelites friend Sam Mutlu Dies. (September 30, 1971 – July 12, 2014)
August 2014- Steve Skojec launches OnePeterFive.
October 3-Fr. Benedict Groeschel, C.F.R. dies. (July 23, 1933 – October 3, 2014)
October 4-Miriam Teresa Demjanovich (March 26, 1901 – May 8, 1927) an American Ruthenian Catholic Sister of Charity is the beatified at the first beatification ceremony to take place in the United States.
"Union with God, then, is the spiritual height God calls everyone to achieve … The imitation of Christ in the lives of saints is always possible and compatible with every state of life. The saints did but one thing — the will of God. But they did it with all their might."
November 23-The Catchiest and Carmelite adopt a Princess.
ChurchPOP launches.
2015
February-The Catechist is let go from CatholicTV.
February 9- The Pastor at the church that I grew up in and the pastor who served there for many years Fr. Louis D. Bourgeois or Fr. B dies at 82.
Easter Vigil-Princess Becomes Catholic.
April 12- St. Gregory of Narek (c. 950 – 1003/1011) is declared a Doctor of the Church. He was an Armenian mystical and lyrical poet, monk, and theologian. He is a saint of the Armenian Apostolic Church
The voice of a sighing heart, its sobs and mournful cries,
I offer up to you, O Seer of Secrets,
placing the fruits of my wavering mind
as a savory sacrifice on the fire of my grieving soul
to be delivered to you in the censer of my will.
May- The Catechist begins working at St. Patrick's Manor.
May 17- Mariam Baouardy (January 5, 1846 – August 26, 1878) a Discalced Carmelite nun of the Melkite Greek Catholic Church is canonized.
"Always remember to love your neighbor; always prefer the one who tries your patience, who tests your virtue, because with her you can always merit: suffering is Love; the Law is Love."
September- Brother Guy J. Consolmagno, SJ known as "The Pope's Astronomer," was named by Pope Francis to be the Director of the Vatican Observatory.
September 8- Fr. Robert Barron was consecrated as an auxiliary bishop for the Archdiocese of Los Angeles
September 23- Junípero Serra (November 24, 1713 – August 28, 1784) becomes a Saint. Recently in California (2020) , some folks thought it a good idea to topple is statue over.
We found on our journey, as well as in the place where we stopped, that they treated us with as much confidence and good-will as if they had known us all their lives.
October 18- St. Doctor Therese of Lisieux's parents Louis Martin (22 August 1823 – 29 July 1894) and Marie-Azélie "Zélie" Guérin Martin (23 December 1831 – 28 August 1877) become saints.
Fr. Mike Schimitz joins Ascension Presents and starts giving us years of great and wonderful videos.
Sam Rocha becomes editor of the Patheos Catholic channel.
ChurchPOP is acquired by EWTN.
2016
February 16- René Albert joins the Patheos Catholic channel with his blog Coffee and Crucifix.
June 3-Fr. Robert Reed is appointed by Pope Francis as Auxiliary Bishop of Boston and Titular Bishop of Sufar in Mauretania Caesariensis.
March 27- Mother Angelica born Rita Antoinette Rizzo, dies. (April 20, 1923 – March 27, 2016) hosted shows on EWTN until she had a stroke in 2001. She continued to live in the cloistered monastery in Hanceville, Alabama, until her death at age 92 on March 27, 2016.[1]
September 4th-Mother Theresa (August 26, 1910 –September 5, 1997) is canonized by Pope Francis.
"God has not called me to be successful; He has called me to be faithful."
October 16- The Catechists mother Louise Wilson passes on. (December 3rd, 1928 -October 16, 2016)
On the day my mother died José Sánchez del Río (March 28, 1913 – February 10, 1928) is declared a saint. He was put to death by government officials during the Cristero War because he refused to renounce his Catholic faith.
"Long live Christ the King."
Elizabeth of the Trinity (18 July 1880 – 9 November 1906), a French Discalced Carmelite (just like St. Therese) was also canonized.
I have found heaven on earth, since heaven is God and God is in my soul. The day I understood that, everything became clear to me, and I would like to share this secret with all those I love so that they, too, might cling to God through everything, so that this prayer of Christ might be fulfilled: "Father, may they be made perfectly one!"
Letters to Madame de Sourdon, L 122, 15 June 1902; as quoted in Always Believe in Love: Selected Writings of Elizabeth of the Trinity by Marian Murphy, 2017, p. 109.
Nov 10- Brian Holdsworth posts his first of many videos titled 'This is #Awesome'.
April 16, –Sr. Clare Crockett dies serving the poor after a devastating earthquake in Ecuador. This documentary tells the story of her remarkable life. I'm sure she will be up for canonization at some point.
Patrick Coffin succeeds from Catholic Answers to form the Coffin Nation.
The Babylon Bee goes online.
The Carmelite begins her journey as a Secular Discalced Carmelite in the Community of Mary and Joseph.
Our Lady of Mount Carmel pray for us.
2017
March 27- Father Stanley Francis Rother (March 27, 1935 – July 28, 1981) He is the first US-born priest and martyr to be beatified by the Catholic Church and the second person to be beatified on US soil. He is from Oklahoma and was murdered in Guatemala.
The shepherd cannot run at the first sign of danger … I still don't want to abandon my flock when wolves are making random attacks.
Easter Vigil- Jackson Werner, a co-worker at St. Patrick's and who was dating Princess becomes Catholic. She breaks up with him soon after. He is also a guest contributor on the Catholic Bard.
May 13- Francisco de Jesus Marto (11 June 1908 – 4 April 1919), and his sister Jacinta de Jesus Marto (11 March 1910 – 20 February 1920) known as the Fatima children are canonized. a They join St. Bernadette Soubirous (January 7, 1844 – April 16, 1879) in being children saints who saw the Virgin Mary while on earth. The Marto children's cousin Lúcia dos Santos (1907–2005)s not yet declared anything yet.
O my God,
I believe,
I adore,
I hope and I love Thee.
I ask pardon for those who do not believe,
do not adore,
do not hope and do not love Thee.
-Fatima Prayer

My job is to inform, not to convince. ~Saint Bernadette
October 21-Black Elk (December 1, 1863 – August 19, 1950) ,is declared a Servant of God. He was a wičháša wakȟáŋ ("medicine man, holy man") and heyoka of the Oglala Lakota people. He was a second cousin of the war leader Crazy Horse.
For the last thirty years I have lived very differently from what the white man told about me. I am a believer. The Catholic priest Short Father baptized me thirty years ago. From then on they have called me Nick Black Elk. Very many of the Indians know me. Now I have converted and live in the true faith of God the Father, the Son, and the Holy Spirit. Accordingly, I say in my own Sioux Indian language, "Our Father, who art in heaven, hallowed be thy name," as Christ taught us and instructed us to say. I say the Apostle's Creed and I believe it all.
BLACK ELK'S LAST TESTAMENT
September -Marshall starts the clinical counseling program at Franciscan University.
November 18- Fr. Solanus Casey (November 25, 1870 – July 31, 1957), was the third American beatified on American soil.
"Many are the rainbows, the sunbursts, the gentle breezes—and the hailstorms—we are liable to meet before, by the grace of God, we shall be able to tumble into our graves with the confidence of tired children into their places of peaceful slumber."
November- Father Kris Schmidt, one of the men who helped Rene Albert come back to the Catholic church begins his podcast A Beggar's Heart.
December 18- Father Patrick Peyton is declared Venerable.
"The family that prays together stays together"

"A world at prayer is a world at peace".
Fr. James Martin publishes 'Building a Bridge: How the Catholic Church and the LGBT Community Can Enter into a Relationship of Respect, Compassion, and Sensitivity'
The Carmelite receives her scapular as a Secular Discalced Carmelite in the Community of Mary and Joseph.
2018
On June 20, Cardinal Theodore Edgar McCarrick was removed from public ministry by the Holy See after a review board of the Roman Catholic Archdiocese of New York found an allegation "credible and substantiated" that he had sexually abused a 16-year-old altar boy while a priest in New York.
August 2- The Catechism of the Catholic Church is revised to state that the Church teaches that "the death penalty is inadmissible because it is an attack on the inviolability and dignity of the person.
August 25(Carmelite's Birthday)-2018, Cardinal Carlo Maria Viganò On Viganò launches his full scale attack on Pope Francis with a 11 page letter accusing Pope Francis of doing nothing about Cardinal McCarrick's abuse allegations.
October 14, Pope Paul VI (Sep 26, 1897 – Aug 06, 1978) becomes a Saint.
"This world in which we live needs beauty in order not to sink into despair. It is beauty, like truth, which brings joy to the heart of man and is that precious fruit which resists the year and tear of time, which unites generations and makes them share things in admiration."
Only 3 popes that reigned in the 20th century have not been declared venerable or a saint. Leo XIII, Benedict XV, and Pius XI.
He becomes saint alongside Oscar Romero.
"We have never preached violence, except the violence of love, which left Christ nailed to a cross, the violence that we must each do to ourselves to overcome our selfishness and such cruel inequalities among us. The violence we preach is not the violence of the sword, the violence of hatred. It is the violence of love, of brotherhood,the violence that wills to beat weapons into sickles for work."
― Oscar A. Romero, The Violence of Love
Jimmy Akin's Mysterious World begins its podcast on SQPN.
Domenico Bettinelli becomes CEO of SQPN
Rebecca Bratton Weiss becomes Manager at Patheos Catholic.
Two of the Catechists childhood friends who grew up in his neighborhood dies.
The Carmelite goes to Ireland for the fourth time, this time with her husband. They visit King John's Castle and also the Shrine of Our Lady of Knock.
Sr. Thea Bowman is declared a Servant of God.
What does it mean to be black and Catholic? It means that I come to my church fully functioning. That doesn't frighten you, does it? I come to my church fully functioning. I bring myself, my black self, all that I am, all that I have, all that I hope to become, I bring my whole history, my traditions, my experience, my culture, my African American song and dance and gesture and movement and teaching and preaching and healing and responsibility as gift to the Church.
Taylor Marshall publishes his theological conspiracy theories, Infiltration: The Plot to Destroy the Church from Within.
2019
April 19-Demonologist Lorraine Rita Warren dies. (January 31, 1927 – April 18, 2019) She is the main character in the The Conjuring Franchise along with her husband Edward Warren Miney.
May-Marshall graduates Franciscan and gets a job in his field.
June 12– Fr. Augustus Tolton (April 1, 1854 – July 9, 1897), baptized Augustine Tolton, is declared a servant of God by Pope Francis. He was the first Roman Catholic priest in the United States publicly known to be black when he was ordained in 1886. (James Augustine Healy, ordained in 1854, and Patrick Francis Healy, ordained in 1864, were of mixed-race.) A former slave who was baptized and reared Catholic, Tolton studied formally in Rome.
October 13- John Henry Newman i (February 21, 1801 – August 11, 1890) is canonized a saint.
Lead, Kindly Light, amid the encircling gloom,
Lead Thou me on!
The night is dark, and I am far from home—
Lead Thou me on!
Keep Thou my feet: I do not ask to see
The distant scene,—one step enough for me.
Casey Cole is ordained a priest.
The Carmelite makes her first promises as a Secular Discalced Carmelite in the Community of Mary and Joseph.
2020
January 2- 10 Years of Marriage between the Catechist and the Carmelite
January 20- William Hemsworth begins posting The Pursuit of Holiness at Patheos Catholic.
April- Avellina-Balestri begins posting Long Bows and Rosary Beads at Patheos Catholic.
May 10th The Catholic Bard begins posting at Patheos Catholic.
March 20-Jared Polis the Governor of Colorado abolishes Columbus Day as a state holiday and replaces it with a new state holiday in honor of St. Mother Frances Xavier Cabrini. (July 15, 1850 – December 22, 1917),
May-The Catechist and Carmelite's friend Pattie Goodale and her mother and brother all die from Covid-19.
July- Marshall gets fired from his first job as a counselor. But finds another job as a counserlor.
Mark Shea Leaves Patheos Catholic.
We started off the years with The Flying Nun and end it with Warrior Nun premiering on Netflex.
October- Young "computer geek" Carlo Acutis (May 3, 1991 – October 12, 2006) will be beatified.
"Do not be afraid because with the Incarnation of Jesus, death becomes life, and there's no need to escape: in eternal life, something extraordinary awaits us."
2021
The Catechist will hopefully turn 50.