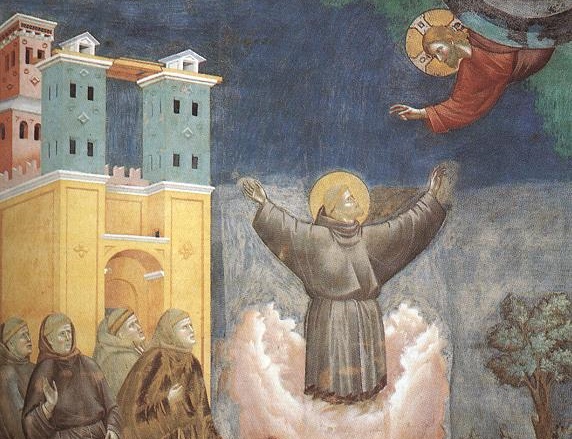 This blog has enough hits to scientifically determine each week's objectively best posts. Here are the ten finest things to emerge from my laptop onto the swamp of the internet. I noticed that 3 out of the 10 posts are related to Minding the Modern.
Anyway, here's what's not weak this week:
1. 15 Books I'd Ban for Banned Books Week
2. Newton's Apple and Other Myths About Science
3. Why is THIS Pope Francis's Hardest American Saying?
4. A Book to Pick Up, Read, & Survive (Even When You Don't Thrive)
5. Top 10 Theology Books of the Last 10 Years (That I've Read)
6. The Newest News on the Authenticity of the Shroud of Turin
7. 
Where Will the Spotlight Shine When Pope Francis Leaves?
8. Threatening Naturalism's Universal Authority
9. 13 Incredible Pope Francis Facts the Left, Right, & Pious Media Won't Tell You!
10. No Theology, No Phenomenology of the Person?
You might want to look at Bobin's unconventional The Secret of St. Francis on his feast day. Friday was the Feast of Guardian Angels; there's no better guide than Danielou's The Angels and Their Mission.