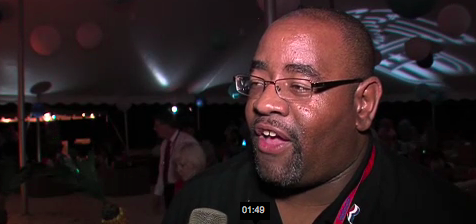 One of the joys of going to the convention was being able to finally meet some of you guys!  While I was there, I put my seat location on Facebook and invited people in the convention center to drop by.  I'm so glad I did!  I got to meet so many wonderful readers, and I'm convinced that the quality of our readers has got to be the highest of any political blog.  I love you guys!
I didn't see New Jersey resident and EFM reader Jeff Booker at the convention, but I have met him before.  (I think it was either CPAC or one of the SRLC conferences.)  But here is a video of the New Jersey delegation's post-convention party and a quick interview with Jeff:

Watch New Jersey Delegates Praise Romney's Acceptance Speech on PBS. See more from NJToday.
 Way to go, Jeff — and win New Jersey for Mitt, okay?
Read More About the RNC Convention Here:
A NJ Evangelical for Mitt Gives Interview from Convention
My Sign Made It Onto CBS News!
A Video You Should Watch and Share
Mitt's Decision Making History
Two Quick Takeaways from RNC Day Three
Ann Romney Wows Crowd: Newsmax
Three Takeaways from RNC Day Two
Four Takeaways from RNC Day One
The Moment Gov. Romney Got Enough Delegates to Put Him Over the Top
Ann Romney Introduces Herself to the Nation
The Moment We Walked into the Convention
The Convention Was Just Called to Order
Bob Corker, Frank Luntz, and Hurricane Isaac