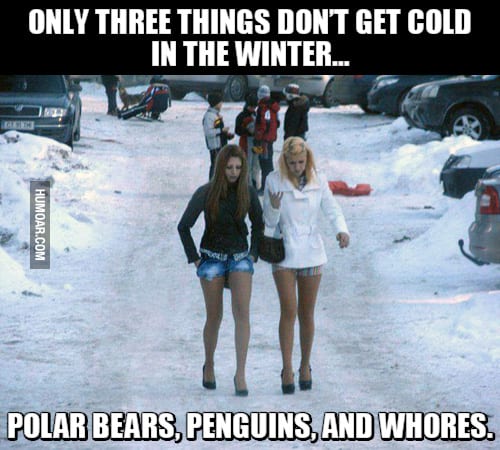 First, let me apologize for some of the saltier language in this piece. Unfortunately it is impossible to talk about sexual abuse in the Christian world without sometimes quoting the worst of these guys.
Keith "Sharkly" Entz is busy saying lots of rather vile nasty things again about women who do not wear head coverings and show elbows and knees. In this time when we as women are calling out sexual abusers like the late Jeffery Epstein, Bill Cosby, and Dr. Larry Nasser while reclaiming our bodies, our sexuality, our clothing choices and everything else Keith is taking our actions as some sort of celebration of debauchery designed to take down his version of "Good Christian Man." That guy who is not very good and not really much of a Christian either.
He's busy sounding off on his Whitewater Community Church blog about the fact that the church has decided to issue a 'Come as you are' invitation to anyone out there, never picking up on the fact that while the church does not care what a woman wears to their service that also extends to guys showing up too. Some man could just show up wearing a female-defrauding Speedo too.
He starts here:
"Slut-Walks are now being organized by sluts to 'reclaim' the word "Slut". Apparently the word "Slut" has a bad connotation associated with it; organizers say that was caused by "The Patriarchy", which is to say: all previous generations of the church that upheld God's patriarchal order and laws condemning sexual immorality and effectively instilled those godly values throughout past generations of society. But, no more! The word "slut" now will mean; an empowered woman who seduces and indiscriminately copulates with whomever will dare to stick his dick in her. But now "slut" will supposedly mean those things in a more positive way, free from the shaming of the patriarchy that the church, and societies impacted by an effective church, previously maintained."
Entz is deliberately misunderstanding what a 'Slut Walk' is. It evolved because of men like him, that think a sexual assault victim has no rights to claim assault if she was dressed in a fashion he considers revealing.
So what is a 'Slut Walk'? Wiki says this:
"SlutWalk is a transnational movement calling for an end to rape culture, including victim blaming and slut shaming of sexual assault victims. Specifically, participants protest against explaining or excusing rape by referring to any aspect of a woman's appearance. The rallies began on April 3, 2011, in Toronto, Ontario, Canada, after a Toronto Police officer suggested that "women should avoid dressing like sluts" as a precaution against sexual assault. Subsequent rallies have occurred globally."
That's all it is. A call to stop rape culture, and to forcefully demonstrate that even if a woman decided to walk naked through the street that it is not giving a right to men to sexually abuse them. Simple idea.
But too much for Keith to understand obviously if he's linking a church's simple "Come as you are" to a protest against rape culture.
Because his old church said this:
"At Whitewater Community Church our concern is not on your outward appearance, but on the inward appearance of your heart."
I am glad to see at least a few places doing this. I think back to my time at a large Methodist Church post Quiverfull and their embrace of this philosophy. I got to see in action why this was important. From Glen who attended our contemporary service and struggled with substance abuse and only owned one wrinkled button up shirt, or the guys from the homeless shelter whose finest attire was shorts and tees, or sweet little Betty a poor single mother arriving in well worn and repaired clothing. It is important to embrace everyone exactly where they are and not make value judgments based on something as meaningless as clothing.
Keith would blow a gasket at the many churches I've attended here in Costa Rica where the outfit is surfer jams and muscle shirts for the guys and anything from booty shorts worn with bikini tops, to loose beach coverups on the ladies. You dress for the environment you are in. I don't expect to see this same attire in a church in mid winter in Omaha, Nebraska.
"While that sounds so "nice", what they're clearly saying is; that they haven't the balls to rein in evil-hearted immodest women. They Slut-walk their way into that church and they esteem them as goddesses with pure hearts. And it showed, whenever their church was open. The goofballs that ran that church are probably far more upset that I would even use words designed to shame immodest and immoral women. No doubt they think I'm "verbally abusive" for trying to use words to correct whores.(whom they worship as goddesses above reproach.)"
They would be right. This is abuse, plain and simple. It reveals something dark and evil in the heart of the writer. His screws are plenty loose here. Entz goes on to criticize a male church leader for tight jeans, goes on to describe female members as 'hefty whores' and makes this claim.
"While those elders are too emasculated and impotent to properly shame the hussies that come to their church, dressed to market their wares, I am not a coward like they are. "
Hussies! Are we back in the 1800s? But seriously, who died and made him church worldwide fashion arbiter? But his title for this piece kind of sums it all up "There are no longer whores, only verbally abusive men" True!
Can we really say that this is acceptable in a world where more stories come out daily about men who sexually abuse women and girls no matter what they are wearing? Statistic prove that revealing clothing has little to nothing to do with rape. Rape is a crime of violence perpetrated against women. It's not about sex. Or lust.
By linking what you wear in church to the idea that protesting sexual abuse is wrong you manage to covertly approve of the piles of abusers out there like Dr. Larry Nasser.