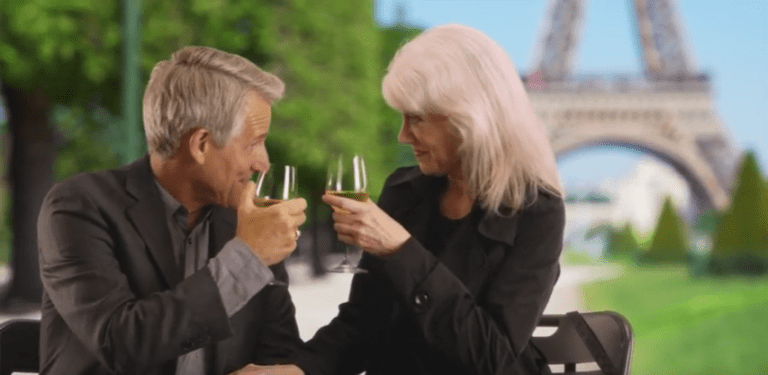 Apparently Steven Anderson of Faithful Word Baptist Church has a problem with the largest voting bloc in America's last presidential election – senior citizens!
One of the things I like about where I live now is that the local culture venerates older age. I've been treated so kindly, me with my silver hair, by so many I run across, and called an "Abuela" (grandmother) by locals. I am an abuela!
Not Steven, he calls older folks an "Abomination" in this piece that would likely make AARP's collective heads explode! But he makes some rather false claims about so many things in this piece. He says that until about 15 years ago everything in America was just peachy-keen and a-okay, and now it's not. His reasoning?
"You know who ought to be ashamed of this country? Gray haired men who lived in this country when it was a clean, and normal, somewhat decent place. Now they just accept all this garbage."
What "Garbage" is Steven yammering on about? He does not explain, but if I had to say I'd guess the LGBTQ community, abortion, women in politics, and any number of things that actually did exist and have been accepted by oldsters a lot longer than fifteen years. Instead of the shameful garbage that his sons are said to have done.
He bemoans the fact that his church is too old fashioned for senior citizens. He calls them "The Elderly" before moving on to the abomination he thinks the elderly Lutherans are. I don't know much about the Lutherans but my experiences in churches says that older members aren't the ones pew sitting and navel gazing. They' on committees, running ministries, volunteering in higher numbers than most age groups. So Steven's words about them sitting around guzzling wine in front of the Eiffel tower and doing nothing are pretty ridiculous and ageist!
This is from a video clip of one of Anderson's long ago sermons on sinning sinners who sin, everyone but him. After the removal of all of his You Tube channels for hate speech he sneakily turned around and posted much of his content again at new accounts YouTube is unaware are him. Please report his content. I did.
There are three rather frightening things about this piece. One, he tries to reduce older people to the inhuman other, just like Hitler did to the Jews, likely with the same aim to eradicate them.
Second, his 'fans' have flooded in again to stroke his ego and agree with him that all those nasty mean cold heartless elderly need to be taken out to the ice floes and abandoned. Some love of Christ there.
Third, in the middle of a teen abuse crisis his main focus is on getting his most hateful content that violates YouTube's posted standards back up online instead of cooperating with authorities or making sure the female victims of his sons and others receive the kind of mental help they need in the wake of the abuse.
These, my friends, are all huge red flags of not a caring pastor, but a raging narcissist hell-bent on controlling everyone around him.
We did hear that Zsuzsanna Anderson posted a few days ago that the serious matter she was concerned about did not work out the way she wished it to. What that means we do not know.
First I need to correct a few things I said in a recent piece on Anderson and his wife Zsuzsanna. I dropped the ball and said it was Pastor Jimenez that had been caught cavorting with prostitutes and smoking pot. It was Donnie Romero smoking the devils lettuce and supporting prostitution. I never said he was a pimp, or running a string of girls either! Pastor Jimenez is still a plague rat for hosting that Red Hot Preaching Conference.
As always if you are an Anderson supporter please visit our page outlining what is and isn't acceptable commentary here.