It's no secret that the very act of being a witch is subversive against the patriarchy.  The term 'witch' implies a strong, fierce person who owns their sexuality and is under no one's control.  A witch is one who wields their power for good or revenge, as they see fit.
And just who do you think is challenged by these things?  Why, the people in charge, who happen to be mostly old, white, cis-male, and conservative.  In other words, the patriarchy.  For a long time, they held sway over much of our political and moral climate.  That is all changing.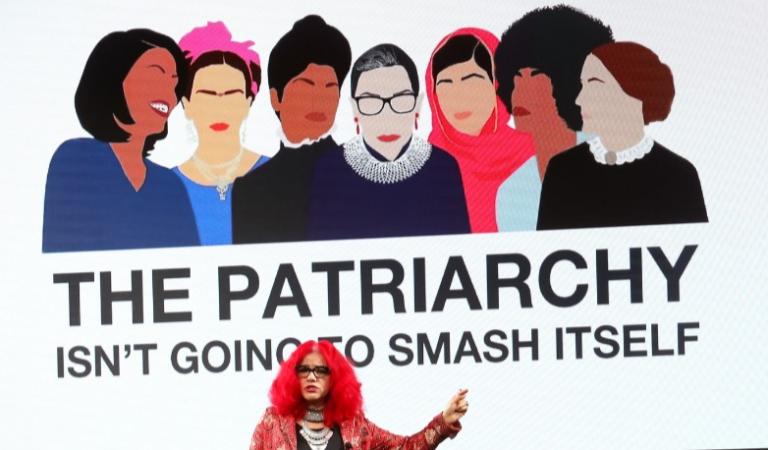 We all know witchcraft is a growing movement, and that witches and pagans are everywhere.  No one should be surprised about a movement like this in the context of one of the most racist, misogynistic, homophobic president ever elected.  The magical resistance is gaining ground because bad times make stronger witches.
Much of this change is due thanks to our brave, beloved dead like Gerald Gardener and Doreen Valiente, who were out of the broom closet as proud witches at a time when several people were being hauled into jail for the suspicion of being a communist.
The shift in perspective is also due to living generations who changed the way powerful words such as 'witch' were perceived.  The hippies changed much of those terms as well as the generations following them.  For example, Jacki Smith, leader of the Witches' Union, made it her lifetime goal to normalize the words 'witch' and 'magic.'  This is to encourage people to own their power and use it.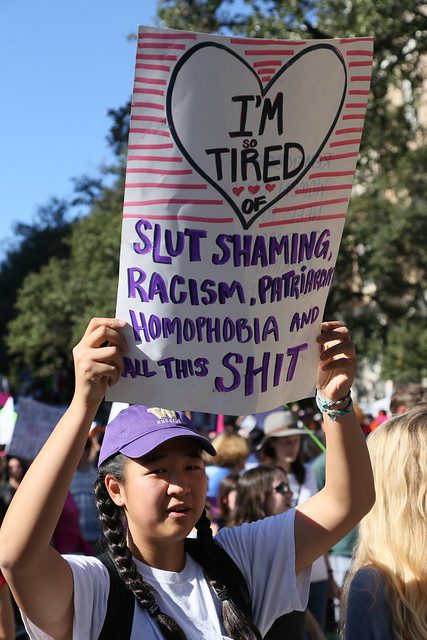 Lately, the phrase "witches versus the patriarchy" has been popping up everywhere  — on Reddit, Instagram, in Goodreads book groups, and many other places.  On reddit, it's a fast-growing group with a diversity unlike many others.
What I love about Witches Vs Patriarchy — for the most part, it's intersectional.  After all, we can't have a revolution without all of our allies.  Much of the art is inclusive, too, showing all tones of skin colors and women in non-Western style clothing, such as hijabs or head scarves.
We absolutely must vote for the people who are more likely to help our cause. 
The movement is also inclusive of people who practice various forms of occult spiritualities and those who identify as Satanic/ Luciferian.  Despite the stigma against those spiritualities in the past, no one is treating them like second-class citizens.  Instead, they are cheered on, and people continue to do our own thing instead of arguing that all witches are 'good,' whatever that means.
We encourage each other to vote, to call our congresspeople, and to go to rallies.  Voting is exactly how we got several women of color into the 2018 midterm elections.  We need more people like them in charge because usually, they can see what's wrong with society better than anyone else because it worked against them.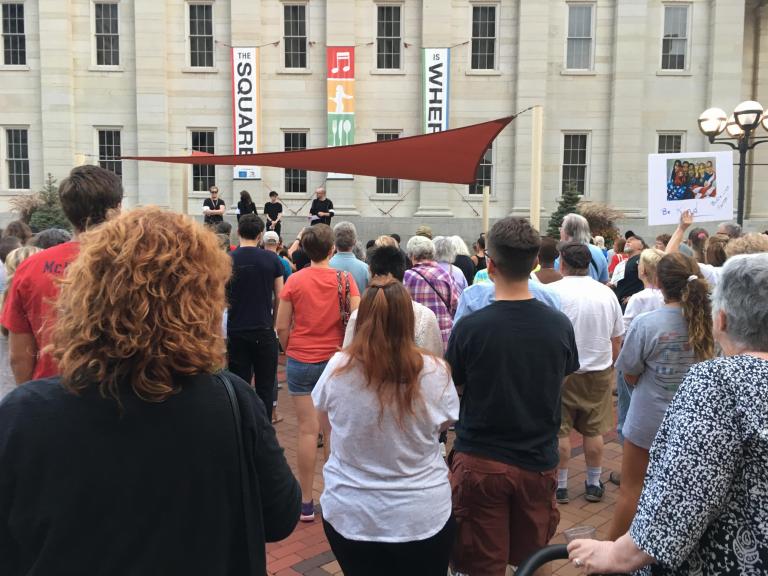 How can the Witches Vs Patriarchy groups can be better?  I believe we need to be more all-inclusive and support trans people, too.  A recent argument on reddit (since deleted) showed that there are still some TERFs who want to exclude trans people to the basic human rights movement.  Does anyone else see the irony in that?
I'd like everyone to realize that the Witches Vs. the Patriarchy movement is for all of us.  We all need to support and help each other.  A movement without one or two of the most marginalized classes of people is not inclusive enough.  We must challenge heteronormativity too.  Do as you will with your own dating life, but don't exclude people from social justice based on your prejudice.  When that happens, in-fighting amongst our group occurs–in other words, the patriarchy wins, and no one wants that.
I'd also like everyone to be more well-practiced and well-read.  There are basic questions from people about how to start practicing.  With several recent books on magical resistance, witches have more knowledge than ever before.  These books contain spells, practices, and rituals from activists who know how to lead the revolution.  If you haven't picked up these books, check them out:
Pick up the books and try the spells out on your own.  If you feel confident enough, start a group.  Post some photos and your results to the sites.  Share them with your friends.  Join the revolution and help smash the patriarchy!
It's our time, witches.
By the way — I realize that white, straight, cis- and trans men can be witches and are amongst our allies.  No need to let me know about that in a comment!  We're glad you're our allies.  Let's keep up the good work together.