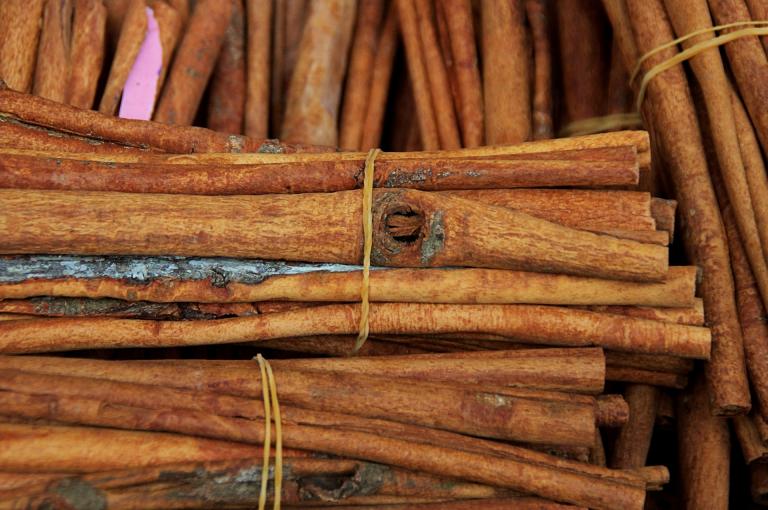 I'm one of those people who believes cinnamon can go on almost anything. It dances the line between sweet and savory dishes, and you can even use it to spice up hot chocolate or chai, and drink it down ! Unlike some other magickal spices cinnamon is easy to obtain, and you may even have some in your cupboard now. You can purchase cinnamon sticks, powdered cinnamon, and even cinnamon oil.
Technically cinnamon isn't an herb but instead a spice. In my post earlier this year about Pumpkin Spice I told everyone that Cinnamon is hands down a spice of love. It also contains properties of healing, and one of my favorite powers that of invisibility. In my book Love Magic I write " Cinnamon heats things up, and love and sex are no exception; it's the rule. "
When it comes to cinnamon people can use sticks, powder, or essential oil in their magicks. As always with essential oils, please use gloves, and proceed with caution as they are highly concentrated. There are also cautions to be mindful of when burning cinnamon, as it can be irritating to one's lungs.
5 Interesting Facts About Cinnamon Sticks
Ancient Egyptians used this spice to help with embalming the dead.
Putting a Cinnamon stick in your wallet or handbag is said to draw money to you.
Cinnamon is said to stimulate and heal the root chakra.
These sticks can be placed in your cabinets as an insect repellent, said to be particularly helpful against ants.
St. Benedict Crispus was said have used a concoction of pepper, cinnamon, and other spices to combat the plague. Maybe we should try it now !
Cinnamon can be used in a variety of ways in your magick and daily life ! One of my favorite things to do is to use it to make Hoodoo Money Rice, you can find the instructions here. What are your favorite uses for cinnamon ? I would love to hear about it in the comments below.  If you have enjoyed what you read here please remember to like, comment, and share !