Today is the first day of Navratri 2014. I'd like to point out that my little puppy dog decided to participate this year and added her bone to my golu display:
Here's the whole Golu…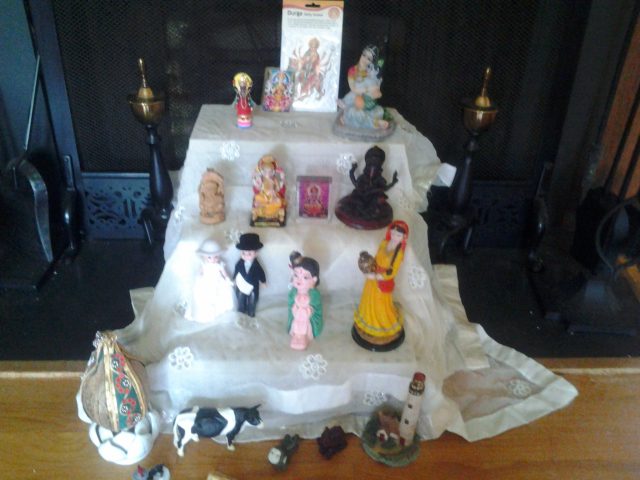 This year I didn't have a chance to put on a whole theme and make a village scene, etc. We just bought a house two weeks ago and I've been super busy getting it ready to move in! (Which happened yesterday!) The Madam Alexander bride and groom dolls were a wedding gift from Brad's aunt. As soon as I saw them I knew they were perfect for golu!
I did get a brand new Kali statue and Durga image from a store in my new town called
The Crystal Fox
 for the occasion.
I want to give you a gift for coming to visit me and my golu display. I can't offer you candy over the Internet, but I can offer you a coupon code for my Etsy store. This code will get you 50% off and it expires on the last day of Navratri: October 4th…
HAPPYNAVRATRI2014
Other posts about golu: