One of my goals as the Catechist at Catholic Bard is to bring Patheos Catholic Writers together.  Several of my posts have brought snippets from different PCWS to form a composite narrative on a particular subject or theme.  I decided that a creative collaboration would be a good idea and so I sent out a bunch of questions and asked our blogging family to answer them. Those who decided to participate in this endeavor, you can read in this post where you will get to know some of our writers and what they write and blog about. Most of the bloggers are current but some are former PCWS and some have recently departed for other cyber fields of green.
The Catholic Bard's Guide to Patheos Writers
highlights all the collection of Patheos Authors posts that I have written or will write in the future.
We start off with a special introduction from our Patheos Catholic Manager.
She is the glue that holds us all together. Here is who she is what she does for us all.
I started working as channel manager in May 2018. Prior to that I had been a contributor for two years, having been recruited by my excellent predecessor Sam Rocha.

My responsibilities include recruiting new writers, networking with and assisting our active writers, overseeing our social media and newsletters, and collaborating with other managers in enacting new initiatives. Creating a sense of community among our writers is not an official part of the job description, but it's something I consider important and valuable.

The toughest part of my job is probably working to keep up with the constant changes in the world of digital media. I was trained as a classical academic and not as a tech or media person, which means some aspects of this job are very easy for me, but others I have had to work on.

We recruit new writers based on the quality of their writing, the extent to which their "brand" fills a niche, and their willingness to commit to being part of the Patheos writing team. Usually when writers depart it is because they are moving on to some new project that leaves them less time for writing here. We have had several contributors come and go over the years, and I am usually very happy to welcome former writers back into our motley little crew.
Rebecca Bratten Weiss, Patheos Catholic Manager
Participating Writers
1. Biblical Evidence for Catholicism Catholic Biblical Apologetics by Dave Armstrong
First Post: 4/04- Current
First Time on Patheos: ?
GoodReads Profile
2. Carl McColman Let the Earth Keep Silence by Carl McColman (found in Patheos Contemplative) CM Website
First Post: 12/04 – Current
10/13 -4/18 Catholic Channel
3. Catholic and Enjoying It "So That No Thought of Mine, No Matter How Stupid, Should Ever Go Unpublished Again!" by Mark Shea
(now blogs at Stumbling Toward Heaven)
First Post:  4/02
First Post on Patheos: 1/26/09 – May, 2020
(I had the privilege of meeting Mark when he came to Boston to do a talk. First got into his writings when I saw him at the Defending the Faith Conference at Franciscan back in 1997)
4. Catholic Bard by Mark Wilson 
5. Catholic Bard by Kristin Wilson
The Carmelite and the Catechist: Companions on the Journey
First Post: May 10, 2020 – Current
6. Catholic Working Mother by JoAnn Wuland CWM Website
First Post: 4/15 – Current
Book: The Catholic Working Mom's Guide to Life (May 10, 2019) by JoAnna Wahlund
7. Coffee & Crucifix Thoughts Unraveled about Christianity and Western Culture By Rene Albert
First Post: 2/16-Current
8. Contemplatio Culture Finding God in the World and Culture at Large by Theresa Zoe Williams
First Post: 12/18 Current
Writer @ Epic Pew
9. Cry 'Woof' – And let slip the dogs of whimsy! By Will Duquette (Now Blogs at Catholic Conspiracy)
10/13 – 9/16
GoodReads Page (Fantasy Books)
and another GoodReads Page
10. David Mills by David Mills (former Patheos writer)
5/14 – 1/15
GoodReads Page The Lapidary Craft
Weekly column for the Catholic Herald's Chapter House , OSV, my monthly "Last Things" column at *The New Oxford Review*
11. Eve Tushnet Conservatism Reborn in Twisted Sisterhood by Eve Tushnet
First Post: 2/02/ 5/24/12 -Current
Eve Tushnet Books
12. Femina Ferox: Reflections of a Catholic Artist by Emily Schmitt
First Post 1/16 -Current
Emily Claire Schmitt.com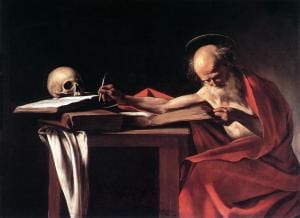 1. What do you like about being a Catholic Patheos Writer?
Dave Armstrong
Most of all, the freedom to write without being censored (or even edited). That can be bad if one is heterodox! But since I am 100% orthodox, it's a good thing in my case. It's truly free speech. But heterodox opinions (where they occur, including — if I dare say so — at Patheos) concern me.
Carl McColman
I appreciate the diversity of voices in Patheos, not only within any one channel (such as the Catholicism channel), but also across the site as a whole. We live in an increasingly pluralistic society, but too many people still only visit websites where everyone thinks or believes or votes just like they do. Patheos is a great example of a website where a diversity of belief — and opinion — is celebrated. Of course, that means I don't agree with everything everyone writes, but that's okay. Debate, as long as it is kept civil, is a good thing. Even among Catholics!
Mark Shea
I enjoyed the freedom to be able to write as I pleased on any topic I chose.  Nobody ever told me, "You can't say that!"  I'm grateful for that.
Mark Wilson
I get to finally do something cool with my creativity and college degree. I actually feel inspired and motivated to actually write something worth publishing instead of just browsing Facebook and making book and movie lists.
Kristin Wilson
I like writing and I like being a secular Carmelite. When I can bring those two together along with my day to day spiritual life and ordinary everyday life it then becomes a perfect mixture of who I am and who I want to become.
JoAnn Wuland
I like being a part of a channel with such a diverse spectrum of Catholic thought and discussion.
Rene Albert
My most favorite part about writing for Patheos is being a part of the larger conversation about religion and politics. I remember first reading articles by Dave Armstrong, The Cordial Catholic, Ponder Anew back in 2015, and I fell in love with the site. I love how I can be among a plethora of diverse voices where we are representing our own views based on our experiences and reflections.
Theresa Zoe Williams
I like that we are all united in our focus on the Catholic faith, have a sort of built in affinity where, even if we don't particularly agree with each other, we have each other's backs.
Will Duquette
The camaraderie. It was a fun, joy-filled group of writers, and I made a lot of friends.
David Mills
I appreciated the chance to publish the items I wanted to write. But I didn't like having to produce all the copy a blog demands. I gave up after about eighteen months, because I got more readers and made a lot more from writing one article than a month's worth of blog items.
Eve Tushnet
The openness to new voices. I've watched a couple of my friends (Gabriel Blanchard & Cracks in Pomo) join after I did. And we could definitely have more, but I'm glad there's representation of churches in communion with Rome that aren't Roman Catholic. Catholic spirituality is so diverse within our unity, and lots of people need to know that there are other options and other ways to walk within the Church than the Roman Catholic ones.
Emily Schmitt
I like having a place to work out the myriad conflicts and contradictions in my faith life, rather than having them swirl around in my head. I really value being connected with other Catholic writers who are deep thinkers and are also actively wrestling with and living out their faith.
2. What is the Main focus of your particular blog?
Dave Armstrong
It's much more than just the title of my blog. It's a defense of the Catholic faith in all of its many aspects (apologetics). I try to cover all major bases. 2900+ articles and no end in sight!
Carl McColman
Primarily contemplation and mysticism, but since I'm also interested in Celtic spirituality and interfaith dialogue, those topics show up as well.
Mark Shea
Life, the universe, and everything from a Catholic perspective. So: pretty broad. Since the prostitution of the Christian Right, Catholic and Protestant, to the antichrist MAGA Cult, the Church in the US faces its greatest challenge in its own appalling witness. The prolife movement, having largely rejected the Catholic Consistent Ethic of Life, has morphed into a racist fertility cult that divides its time between defending Trump's racism and defending killing the vulnerable in pandemic if it involves the slightest inconvenience to selfish conservatives Christians. So my goal for the past few years has simply been to provide some counter-witness to a demented cult that fights the Holy Father and adores a con man till sanity is restored.
Mark Wilson
I share this blog with my wife. Her focus and my focus are a little bit different. My focus is to highlight the work of other Catholics, such as what I'm doing with this particular post. I also will focus on reflections and reviews of movies, tv shows, books, interesting things, possible current events, short creative fiction, Catholic spirituality and catechesis and everyday life living with my spouse and the various people in my life, family, friends, etc.
Kristin Wilson
My blog reflects my faith and my everyday life.
JoAnn Wuland
My main focus is writing for Catholic working mothers and the issues that concern us.
Rene Albert
I tend to focus on explaining Catholic beliefs and doctrine in a way that is easily understood from and Evangelical Protestant perspective, though I tend to wander into other topics such as cultural Christianity, political commentary and ranting about heavy metal and Star Wars (or other forms of entertaintment).
My blog is called Coffee & Crucifix. I've experimented with other titles, and this was the one title that wasn't already taken that I though sounded badass enough to mention Christianity and heavy metal in the same sentence.
Theresa Zoe Williams
Finding God in the world and culture at large, especially in the unexpected places.
Will Duquette
Everything from Thomas Aquinas to tomfoolery, more or less.
David Mills
It didn't really have one. I put up whatever interested me that day.
Eve Tushnet
Lol well the thing I think I'm known for is writing about being gay and Catholic, but I don't actually do it that often–most of what I write is movie and book reviews.
Emily Schmitt
I write about Catholicism from the perspective of a theater artist. I'm interested in sparking conversation between my faith community and the largely secular art community.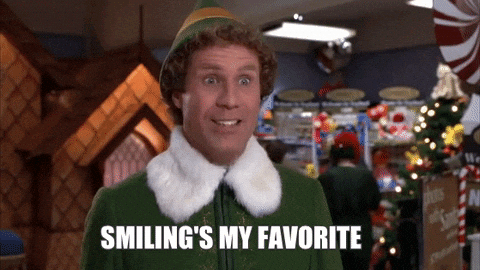 3. What's your favorite article/Post you have written?
Dave Armstrong
Probably "The Imitation of Mary" (originally from 1997).
Catholic Christianity recognizes and venerates the Blessed Virgin Mary, the Immaculate Mother of God, as the exemplar of what redeemed humanity will one day be.
Carl McColman
I'm rather partial to "On Being a Lay Cistercian". I love it not only because it is a personal statement about my spirituality, but also because it was the inspiration for one of my books, Befriending Silence: Discovering the Gifts of Cistercian Spirituality published by Ave Maria in 2015.
Those who sense a call to become Lay Cistercians recognize that this is a way to cultivate a committed, mature, life of faith — not "the" way, and by no means "the right" way, but simply "a" way. And for those who sense such a call, it is the best way — for us.
Mark Shea
That's a tough one, mostly because of the volume of stuff I've written.  I tend to post and move on and not think too much about the past.  I can tell you the post I've used the most in the past four years, because it has been the one that so many discussions come back to Why Don't you Talk about Theology Instead of Politics, Mark?  I'm perpetually having to explain that my politics are informed by, not a defiance of, the teaching of the Church.
In short, the message of the gospel is not primarily about morals and ethics. It is about the incarnation, passion, death, and resurrection of the Son of God and if we forget that and try to reduced it to morals and ethics, even prolife ethics, we do violence to the gospel.
Mark Wilson
I'm not sure.  But I should pick one.  The love letter to my wife about how we meet. It's personal, heartfelt and will make my wife go Awww. Making her happy is very dear and important to me. Love Trumps Surprises
After the PC party I drove Kris back to her condo in Warwick. It had been another fun night together. I was gonna leave but we starting mutually kissing. I hadn't planned on it, but the moment just happen. We have a history of dating and not dating.
Kristin Wilson
I think the posts about Lecto Devina. I hope to do more like that. Blessed Eye-Opening Questions: Lectio Divina Reflection
So now I look at the be-attitudes, how I ought to be, and ask myself what applies to me.
JoAnn Wuland
Was St. Gianna's Life as a Working Mother Unrelated to Her Canonization?
St. Gianna's willingness to sacrifice her own health and life for her unborn child was indeed heroic, but it was also her life of virtue as a wife, mother, and doctor that advanced her cause and led to her eventual canonization.
Either or
Are Women "Forced to Carry a Dead Baby" Due to Anti-Abortion Laws?
A fetus with a heartbeat is not a dead fetus. Shouldn't the news that the fetus still has a heartbeat be a welcome one? It means there is still hope!
Rene Albert
There are several articles I certainly wish I could dive deeper into, but so far my favorite article is Why I Pray For The Dead. It's an emotional article that took a lot of energy out of me, but it emphasizes how I struggle with the notion of a merciful God in the wake of tragic loss. It was cathartic for me to put my grief and thoughts on paper.
Prayer for the dead is rooted in the Catholic understanding of how members of the Body of Christ are in communion with one another, even after death. Even though we are separated from our earthly bodies after death, we continue existing in a metaphysical form.  Christians who have died do not cease to be members of the Body of Christ. Catholics believe they can be assisted through our prayers, and they can reciprocate by praying for us as well.
Theresa Zoe Williams
"An Unexpected God in Unexpected Places"
God is everywhere! He upholds everything! There is absolutely nothing wrong with coming closer to God, unexpectedly, through a song that is not blatantly devoted to Him. The same goes for books and art and movies and all types of media. God upholds it all, so why not see Him everywhere He is.
Will Duquette
Hah. Been writing on-line since late 1996. I have no idea.
(Ok I choose one good post at random)
For me, listening to God means sitting and pondering about things: my problems, a scripture reading, a book I'm studying, the weather, or what have you. And as I ponder, I need to pay attention to the ideas that occur to me, and follow the threads to see where they go. The thing I don't do is simply sit there and try to be quiet. For me, at least, that means shutting out exactly the words I'm listening for.
UPDATED: Listening to God (November 21, 2013) Cry 'Woof' @ Patheos Catholic
David Mills
I stopped writing it about five years ago, and don't remember anything I wrote there. Writing it was more like having a conversation and who remembers the topics of conversations years later?
(Ok I choose one good post at random)
Anglicans have written some of the greatest Christmas hymns, the ones Catholics sing at Christmas Masses, like "Hark, the herald angels sing" (John Wesley), "O little town of Bethlehem" (Philips Brooks), "In the bleak midwinter" (Christina Rossetti), and "Good Christian Men, rejoice" (John Mason Neale, who also wrote "O come, O come, Emmanuel" for Advent and "Good King Wenseslas" for Boxing Day).
"What would Christmas be like without Anglicans?" asks an Episcopal minster, Timothy Matkin, in A Christmas Without Anglicans?. I take his point. But the better question would be: "What would Christmas be like if those people had been Catholics?" Think how much deeper would have been their hymns had they been able to draw upon and express the fullness of the Catholic faith.
David Mills Anglicanless Christmas (December 28, 2014) David Mills @ Patheos Catholic
Eve Tushnet
I don't know if I have one favorite. This is from a LONG while ago but it helped redirect my own thinking about being gay in the Church:
If you're persecuted for your reaction to gender and physicality, you may become intensely aware of bodily realities; and Catholicism, alone in the mainstream Western religious landscape, kept insisting that bodies were both important and bizarre. We alone kept saying that the flat white wafer in the priest's hands might shiver at any moment into raw and bleeding human flesh. We alone made Communion a horror story.
This is probably my best recent article
The value of public penance in the age of clerical abuse, mass incarceration and #MeToo
If Mr. Rogers had worn an orange prison jumpsuit instead of a cozy sweater, would generations of American children have learned that even their idols are capable of wrongdoing? Would viewers have realized that Mr. Rogers's acceptance extended to all the people "in their neighborhood"—even the ones serving time far from home? The sharing of public penance calls our attention to a shared humanity found precisely in our failures.
Emily Schmitt
Radical Holiness: A Progressive Case for the Chapel Veil
I am willing to humble myself, to humiliate myself even, for the sake of Jesus in the sacrament. I'm focused on Jesus. Maybe, Father, you ought to be too. Maybe the whole Church ought to be. By wearing the chapel veil women make a visual demand for holiness.
4. What is your favorite Catholic topic to write about?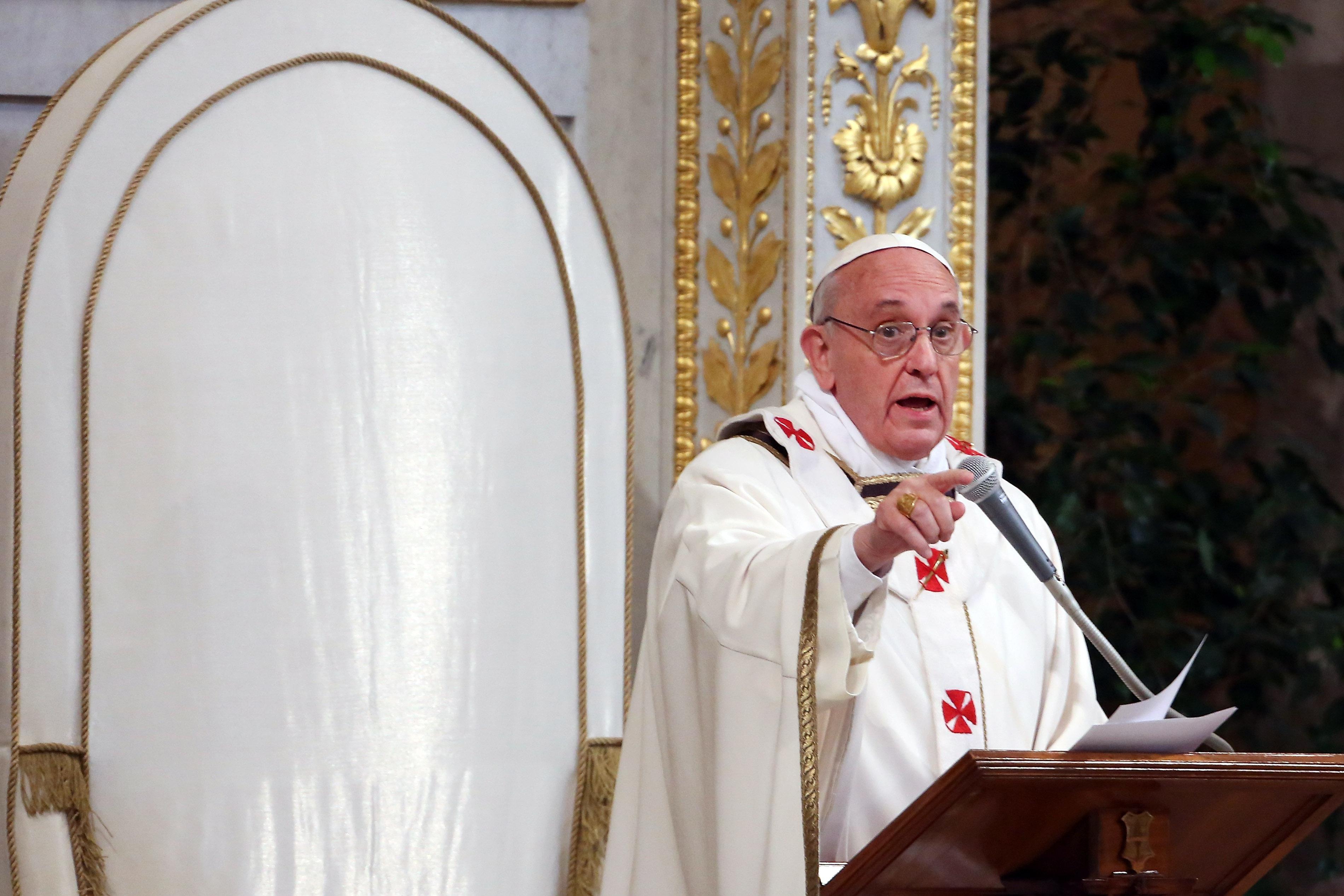 Dave Armstrong
A tie between the Blessed Virgin Mary and [Newmanian] development of doctrine. Both have in common the fact that they are vastly misunderstood by many (including even too many orthodox Catholics). And both were key to my conversion to Catholicism.
Carl McColman
Really the topics I mentioned above. But if I had to just pick one, it would be mysticism — and especially how the wisdom of the mystics can inform our spiritual lives today.
Mark Shea
Anything that interests me.  The faith is about everything.
Mark Wilson
I like making lists of quotes of different wise things people say, because. "I love quotations because it is a joy to find thoughts one might have, beautifully expressed with much authority by someone recognized wiser than oneself." ― Marlene Dietrich
Kristin Wilson
Spirituality.  Poetry.  Life and Death.
JoAnn Wuland
Catholic teaching regarding working mothers, and how women balance their dual vocations, or balance careers with childrearing.
Rene Albert
I tend to write about Marian doctrine since the Virgin Mary is someone who is close to my heart. Aside from her, I find worship and liturgical issues fun to write about. There are few topics that cause Christians to put their guards up like the role of Mary, and few things that stir emotions among Catholics like in what manner we ought to worship or receive Communion.
Theresa Zoe Williams
The saints!
Will Duquette
Dunno. These days I mostly write fiction, and I like to make people laugh, but not in a satirical way. I suppose I focus on The True, on the notion that all that is true is part of the One Truth, and that what is is true. But that's kinda hifalutin', so I'm going to say that I like to make people laugh.
David Mills
The nature of our discourse: why and how we write and speak; how people argue (well and badly); the personalities, personal experiences, ideological commitments, and sociological contexts that shape what we say; how Catholics (especially) and other groups divide along ideology and how that's expressed in their rhetoric; the calling and the craft of writing. Which may sound pretentious but I can't think of a better way to put it. Basically: Who we are and how that expresses itself in what we say.
Eve Tushnet
I love writing about humility and humiliation–the ways a spirituality of humiliation can be misused, and the beauties and ecstasies it nonetheless offers.
Emily Schmitt
I like writing about the questions that challenge my faith, such as the role of women in the Church. I also like to write about the tension between being an artist and being a person of faith.
5. If you are named a Saint, what would you be named patron saint of?
Dave Armstrong
Utterly impossible, but strictly in a hypothetical sense: socratic dialogue.
Carl McColman
I would put in a request for being the patron saint for people who feel distracted during prayer, or who have a hard time establishing or maintaining a disciplined prayer practice. Because those are certainly issues I struggle with!
Mark Shea
Failures with Anger Issues.  Lucky for such people I will never be canonized.  They need a better intercessor than I will ever be.
Mark Wilson
Patron Saint of People who have to deal with difficult people you are supposed to love and have patience with.  Also creative people who struggle to be creative because they can't sleep and have ADHD.
Kristin Wilson
Patron Saint of Epilepsy, Depression and being a twin.
JoAnn Wuland
Hopefully, working mothers — but probably mothers who yell too much
Was St. Gianna's Life as a Working Mother Unrelated to Her Canonization?
St. Gianna's willingness to sacrifice her own health and life for her unborn child was indeed heroic, but it was also her life of virtue as a mother and doctor that advanced her cause and led to her eventual canonization.
Rene Albert
I'd like to be called patron saint of coffee, beer and the arts. Though I will likely be in Purgatory washing my mouth out with soap for my saltiness. Pray for me.
Theresa Zoe Williams
the color purple (co-patron with St. Lydia) and punk rock
Will Duquette
Condescension and hubris. And in my dreams, software development.
David Mills
I'd say writing or editing, but those are taken already by giants. Is there a story for people who observe the world around them and tell stories about it — not to make any point, but because people are interesting in themselves? I'd like to be their patron saint.
Eve Tushnet
Patroness of people who lack the common sense God gave a goose. Patroness of writers whose work would've been on the Index. Patroness of 1987.
Emily Schmitt
Patron Saint of putting off writing for days then complaining that I never have time to work on writing.