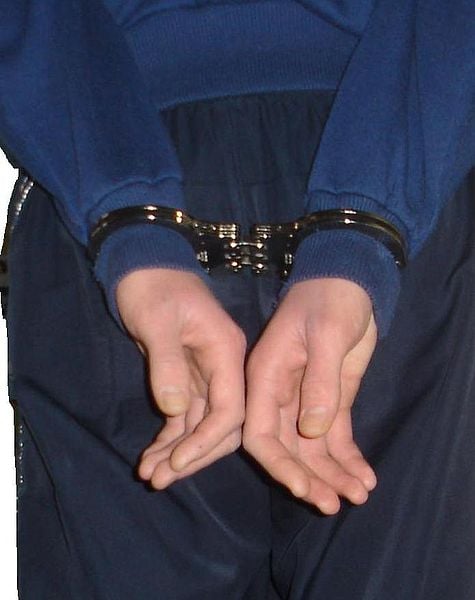 (10-13-05)
***
Source: . . . a collection of news reports of ministers sexually abusing children
We would be naïve and dishonest were we to say this is a Roman Catholic problem and has nothing to do with us because we have married and female priests in our church. Sin and abusive behavior know no ecclesial or other boundaries."

Rt. Rev. William Persell, Bishop of the Episcopal Diocese of Chicago, Good Friday Sermon, 2002.
Examples among the 838 documented examples given:
1) "Bible / Church (fundamentalist / evangelical) [251 cases listed]
A) An associate pastor of a San Fernando Valley chapel was sentenced to 32 months in prison on Tuesday for failing to register as a sex offender. Ilger, a former second-grade teacher, was convicted in 1988 of molesting four students in his San Luis Obispo classroom. After being released from jail, Ilger and his family moved to Los Angeles, where he took a position with Hope Chapel of the Valley in Canoga Park. "We've lived and learned a painful lesson," the Rev. Jeff Fischer of Hope Chapel said outside court. Fischer has said he and about 30 church elders knew that Ilger had molested young girls before he was hired. Sentencing (Associated Press, April 3, 2003)
B) Dayton, OH. A Trotwood minister, whose lawyer said he has been a "sex addict" since age 10, sought treatment rather than face trial in a Brookville police-run Internet sting that presented a virtual 14-year-old boy in a chat room. But a Montgomery County judge denied his plea for treatment Tuesday. Turner's attorney, Dwight Brannon, wrote "He had his first sexual experience with another male at the age of 19 while in college. Shortly after he began surfing the Web . . . his addiction slowly began to grow." Turner had been pastor of Anchor Community Church, 38 S. Fairgreen Drive, for seven years when he was arrested last summer. (Dayton Daily News, 01.29.2003) Minister arrested in police-run Internet sting
C) Marty A. Hynes, 33, is charged with eight counts of criminal sexual contact of a minor, three counts of criminal sexual penetration of a minor and one count of attempted criminal sexual contact of a minor. Hynes was a youth pastor at the First Assembly of God church when the alleged incidents occurred, between July and December 2001. (Las Cruces Sun-News, March 24, 2003) Trial of former youth pastor begins
D) Anaheim, CA. Anaheim pastor admitted Monday he fondled two teen-age girls 18 years ago while working as a part-time counselor at a Colorado church a decade before he was assigned to an Orange County church. "I was acting like an irresponsible teen-ager. There's no excuse for what I did," the Rev. Greg Tucker of Anaheim First Church of the Nazarene told The Orange County Register. The church settled lawsuits by two women, who said Tucker, then 22, molested them when they were 16. A Colorado jury sided with the women in a civil trial, ordering Tucker to pay the two $70,000. Tucker said he never told church leaders about the indiscretions before his ordination in Southern California seven years ago. In Colorado, sexual relations with a teen-ager were not considered criminal then, which led the women to sue for civil damages. The former youth pastor is now a senior pastor in a Nazarene Church in Anaheim, CA. The Nazarene General Superintendent's remarks about the case were very telling, i.e. "This happened a long time ago. . .the man has 'grown' since then. . . isn't the Christian faith all about forgiveness. . ."(North County Times, April 17, 2002)
E) Charlotte, NC. A worker at a Charlotte church after school program has pleaded guilty to four counts of taking indecent liberties with a minor. Investigators said Larry McCrae, 38, fondled three boys, 10 to 14 years old during the after school program at the Chapel of Christ the King Church on East 17th Street in Charlotte. (July 2, 2002, NBC6-TV) http://www.nbc6.com/news/local/nbc6-070202-ag-mccrae.3f88315a.html
F) NEW PORT RICHEY, FL — The mother of a 5-year-old girl has filed a lawsuit against the Gospel Outreach Church of New Port Richey, alleging that her daughter was molested because church officials failed to screen the background of a church volunteer. Alfonso Morales, 54, pleaded guilty last month to molesting the girl on a church bus in May 2001. He also pleaded guilty to molesting a second 5-year-old girl in the church parking lot in November 2000. He was sentenced to 25 years in prison. Morales was previously convicted in New York of sexual battery on a child. He was released from prison in 1992 after serving five years. (June 25, 2002, St. Petersburg Times)
G) Lake Wales, FL. William Benjamin Wells, 36, pastor of Christian Harvest Ministries, was arrested on June 6 and charged with two counts of molestation on a victim less than 12 years old, two counts of sexual assault on a victim under 18 years of age, and one count of sexual battery on a victim under 12 years old. (June 20, 2002; Lake Wales News) Paster Wells arrestedNews Report
H) Kansas City, KS. Reginald G. Robinson, 24, a resident of Kansas City, was charged by the Jackson County Prosecutor on Monday, May 20, with one count of statutory rape, three counts of statutory sodomy and one count of child molestation.According to the police report, most of the incidents of molestation occurred in the basement of the Beth Judah Ministries Church of God In Christ. (The Call, June 14, 2002) Church Youth Leader Charged In Molestation Of 13 Year Old
I) Republic, KS. The pastor of a Republic church faces three to 10 years in prison in Kansas on six sexual abuse charges that date back to 1979. Russell Winkler, pastor at Republic's First Christian Church for the past eight years, pleaded no contest to the charges Friday in an Atchison, Kan., courthouse. The judge found him guilty of six counts of aggravated enticement of a child. The abuse occurred between 1979 and 1981 while Winkler was associate pastor and youth director of the First Christian Church in Atchison. The victims were all boys, ages 12-13. (The Springfield News-Leader, Jan. 1, 2002) Minister pleads no contest to sexual abuse charges that date back to 1979
J) A lifelong member of one of Atlanta's largest and best known churches, the Cathedral at Chapel Hill, filed suit this week charging founding pastor Bishop Earl Paulk with child molestation. The charges are the most serious yet in a string of sexual misconduct allegations against Paulk and several other male members of his family that span decades.
Jessica Battle, daughter and granddaughter of prominent members of Paulk's staff, said in her suit that from the time she was 7 until she was about 11 years old, Paulk "engaged in a pattern of conduct . . . that included caressing her, fondling her sexual organs, performing oral sex on her and having sexual intercourse with her." She also charged that five years ago, when she was 17, Paulk had forcible intercourse with her. Some of the acts occurred on church property or during church-sponsored events, according to the suit, filed Wednesday in DeKalb County State Court. (Atlanta Journal-Constitution, Apr. 14, 2001)
K) SAMPSON Lloyd Luciano, 47 WA Pentecostal born again Christian and New Apostolic Church minister. Receives 10 year jail sentence in WA court after being convicted on 15 child sex charges, including 5 counts of committing unlawful sexual intercourse and 3 of indecent dealing, against 3 sisters, aged under 15, in WA. Offences surface after youngest girl complained minister was hurting her and wanted to commit suicide. Court hears minister married with 2 children. (Western Australia, Australia, 2000).
L) HAMILTON, OH. – A Pentecostal minister convicted of repeatedly raping his daughter has been sentenced to 17-50 years in prison and fined $7,500. Yet the judge declined to classify Rev. Darrell Bell, 50, as a sexual predator, based on court-ordered psychological exams that concluded he has a low probability of repeating the offense. Bell has been ruled a sexually-oriented offender, which means he will have to notify local authorities where he is living and check in with them.
His daughter, Dawn Bell, asked to be publicly identified as she helped prosecute her father, including testifying against him at trail. She said her abuse began at age 10 and continued until she was 18 and moved away. She later confronted her father and went to prosecutors after he refused to get counseling. AP 6/12/99 Jury gets minister's abuse case

M) SEATTLE – Rev. Jeff Smith, 59, better known to his PBS cooking show fans as "The Frugal Gourmet" has agreed to settle sexual abuse lawsuits with 7 men before the cases could go to trial. The lawsuits accused the chef of using alcohol, intimidation, and force to obtain sex from the mid 1970s until 1992. All the men are former employees of a restaurant Smith once ran.
No new Frugal Gourmet shows have been broadcast since the accusations surfaced in 1996. (7/5 USA Today)
N) LIVERPOOL, England – A vicar who sexually assaulted boys during holidays with a church youth group has been convicted to three years in jail. Fr. David McIntosh, 52, pleaded guilty to seven indecent assault charges. (12/13/97) style='font-style: normal'>http://www.objectivists.org.au/May09-1999/BM.htm
2) Baptist [147 cases listed]
A) NEWARK, N.J. A convicted sex offender who was named pastor of a city church several weeks ago has been removed from the post. Shiloh Baptist Church leaders had hired the Rev. Chavalis T. Williams in mid-March, even though they knew he had pleaded guilty in Florida to charges of child abuse and using children in a sexual performance. (Newsday, May 7, 2003) Convicted sex offender removed as pastor of Newark church
B) TEMECULA, CA. Six years ago, Becky J.'s life revolved around Temecula Valley Baptist Church. She worshipped there, went to school there, and even worked after hours two days a week at the school to earn pocket money. That's where she met 40-year-old Pastor Kerry Clyde Martin. But at 14, Becky didn't understand the concept of street smarts, she said. She didn't know when the man befriended her what the future held. "He listened to my problems and would tell me how right I was if I had a fight with my parents," she said. "I always thought he meant it in a pastor way, or like a father." Little did Becky know that as a cleric at two previous churches — one in Maryland and one in Orange County — Martin had already been accused of sexually molesting at least three other girls, all 14. Little did she know the friendly, charismatic minister was taking the first steps that would culminate in his repeatedly raping the girl over the next two years. (The Californian, Dec. 8, 2002) Child sex abuse reaches far beyond Catholic Church, experts say.
C) A survey of SBC pastors published in the Winter, 1993 edition of The Journal of Pastoral Care, done by Jeff Seats, an SBC pastoral counselor, revealed that 14.1% of ministers surveyed admitted to "engagement in sexual behavior which was judged by the individual pastors to be inappropriate for a minister."
D) GREENWOOD, SC. – A minister and former school library aide has been charged with 16 more counts of sexually molesting children after police identified more victims from homemade videotapes.
Fernando Garcia – held on a $4 million bond – is now charged with a total of 44 counts of sexual misconduct with at least 15 victims, police say. "Investigators probably still have several weeks of work left to do – more charges are likely," said the police chief. Garcia was charged with two counts of criminal sexual conduct with a minor and 14 counts of lewd acts on a minor. The latest charges accuse him of fondling children at an elementary school, where he worked for two years, and at the Abbeville Baptist Association, where he was pioneering a Hispanic ministry. The Chihuahua, Mexico-native is a husband and father of two teen-age children.AP 6/28/2000 Tales of horror: Sex crimes victimizing children rock community's foundations http://www.angelfire.com/journal/indexjournal/01Jan25A.html
E) AIKEN. SC. – A former youth minister who admitted to molesting church members on camping trips and manipulating neighborhood boys with money and gifts during 3 decades has received a 30-year prison sentence.
Robert Dorsett, 65, pleaded guilty to 15 sex crimes involving children during an emotional hearing in which the offenses were read in detail to a hushed courtroom. Some of Dorsett's victims – who range in age now from 9 to 43 – attended the hearing and asked the judge to keep Dorsett from abusing more children. Friends and family members of Dorsett attended the hearing, lining up to speak on his behalf. Many were neighbors or co-workers who called him a father figure and hard worker.
Dorsett met many of his victims while he was a training director at First Baptist Church in Aug.a years ago. During trips in a church program, he would organize shaving cream fights and have the youths shower together, police said. He encouraged them to go streaking. During a search of Dorsett's home, sheriff's officers found a brown suitcase containing X-rated videotapes and magazines along with candy, cookies and other items he gave the children, police said.
Investigators found notebooks where Dorsett kept track of neighborhood boys and their telephone numbers. Publicity about his arrest last year led to new allegations by victims who had tried to forget the abuse, police said. Augusta Chronicle, 11/30/99 Molester pleads guilty http://www.reformation.com/CSA/http://www.augustachronicle.com/stories/113099/met_124-3417.shtml
3) Lutheran [38 cases listed]
A) MARSHALL. TX. (AP) – A civil lawsuit claims a former Lutheran minister molested eight boys over several years and that his actions should have been halted by church leaders. The lawsuit, filed Feb. 12 in state district court, names former Evangelical Lutheran minister Gerald Patrick Thomas Jr., the Chicago-based Evangelical Lutheran Church in America and several other church-related organizations as defendants. Thomas, who resigned from the denomination's clergy roster about a year ago, could not be reached for comment Tuesday. A spokesman for the ELCA said the church will present its case in court, not in the media. (AP, March 20, 2002) Lutheran church officials, ex-pastor named in suit (http://www.amarillonet.com/stories/032002/tex_insuit.shtml)Abuse by Clergy Is Not Just a Catholic Problem
B) ROCKFORD, IL. – Roald Hasley, a retired bishop in the Evangelical Lutheran Church in America, has resigned from the clergy a week after he was stripped of his duties amid allegations of sexual misconduct. 4 women claimed he engaged in improper sexual conduct while he was a bishop, church officials said. Daily Herald, 5/29/99
C) Menomenee Falls, WI. An instructor at Pembine Bible camp and Grace Evangelical Lutheran church in Menomenee Falls, Fritz A. Callies, 61, has been sentenced to 8 years in prison for sexually assaulting 2 girls, ages 9 and 10. Over a dozen women have come forward saying Callies abused them as girls. He was investigated in 1978 for sex crimes, but was not charged. Source: Kenosha News, 7/17/94
D) Lutheran Minister ACCUSES 13-YEAR-OLD BOY OF "SEDUCTION". A jury found in favor of plaintiff David Samarzia, 40, who filed a lawsuit against Rev. Daniel Reeb, 58, for sexually abusing him from 1965-68. Also named was the Lutheran Church, Missouri Synod. Although Reeb admitted the abuse to an attorney, other defendants in the case denied any abuse and claimed that if it had occurred, it was Samarzia's fault. Reeb claimed the sexual relations were not molestation and that Samarzia, then 13, seduced him, then 32. Other testimony accused Reeb of masturbating in front of a confirmation class. The jury ruled that the church was partially responsible for Reeb's misconduct and must pay $643,800 to Samarzia. Three other men have filed suit against Reeb for sexual abuse spanning 11 of Reeb's 18 years at Redeemer Lutheran Church in Duluth. Sources: _Duluth News-Tribune_ 3/29/94, 4/10,13,14/94; AP/_Leader-Telegram_ 4/13/94.
E) LUTHERAN LEADER ADMITS CHARGES. Lutheran pastor David L. Anderson admitted having sexual relations with a number of boys and young men while pastor of a leading Lutheran congregation in Moorehead, Minn. He resigned from the clergy of the Evangelical Lutheran Church in America and as vice president for college relations in St. Olaf College in April, admitting sexual misconduct with minors, college students, and male parishioners from 1973-1985. He confessed only after a parishioner approached a staff member at the 4,000 member church with allegations in March. Source: _Star Tribune_ 4/20/92.
4) Methodist [46 cases listed]
A) LAWRENCE, KS. A Tonganoxie church youth group leader has pleaded guilty to charges of molesting four teen-age boys who were members of his church. Daniel Walter Peterson, 33, of Lawrence, was a youth group leader at the Tonganoxie United Methodist Church. He pleaded guilty Friday in Douglas County District Court to committing criminal sodomy and three counts of indecent liberties with a child. Authorities said the boys were from 13 to 15 years old at the time of the incidents, which occurred between 1997 and 2000. (Salina Journal, April 5, 2001) Youth leader faces molestation charge http://www.saljournal.com/stories/041501/new_breefs.html
B) A settlement has been reached in a lawsuit in which two women had charged that United Methodist Church officials in Fort Worth, Texas, ignored their complaints about a pastor's sexual misconduct. The settlement comes only days before the June 29 trial date set by Judge Jeff Walker in the 96th State District Court. Gail Cooke and Dorayne Levin, who were members of First United Methodist Church in Fort Worth, had sued First Church, the United Methodist Church's Central Texas Conference, Fort Worth Area Bishop Joe Wilson, and three First Church officials, the Revs. William Longsworth, Weldon Hayes and Kay Johnson. The two women had charged that officials were negligent in dealing with alleged sexual misconduct on the part of former First Church pastor Barry Bailey. (United Methodist News Service, 6/26/98)
C) Natick, MA. After being molested by a former United Methodist pastor for three years in her teens, Rebecca Nault of Canton, Mass., finally got what she wanted: her day in court. Nault testified that in the late 1970s, Earl Haywood, then pastor of Fisk Memorial United Methodist Church, Natick, Mass., molested her repeatedly beginning when she was 12. She sued Haywood last year, settling out of court for an undisclosed amount of money. Then she took her legal actions further, suing retired Bishop Edward G. Carroll and the New England Conference. She claimed the bishop knew of earlier sexual molestations by Haywood and failed to remove him from ministry.
Parents of a previous victim testified that Haywood molested their child at a family wedding in 1976. They said they reported the incident to the bishop. They also testified that Haywood, brought into the meeting, admitted molesting the child. The parents said they left the meeting with Carroll believing that Haywood would be removed from access to children. The bishop reportedly sent Haywood to counseling, but allowed him to continue as pastor in Natick. That allowed him to molest Nault, her lawyer asserted. (Sept. 17, 1996;UNITED METHODIST DAILY NEWS)
D) PROMINENT METHODIST PASTOR WITH AIDS EXPLOITED PARISH? Following the death on July 4 of Rev. William O. Walker, a prominent Eugene pastor at First United Methodist Church, it was discovered he not only died of AIDS but had used his ministerial position to make sexual advances to at least 12 men, including 6 ministers. Walker infected his wife Carol with AIDS; she died in 1990. In November a church superintendent told parishioners that Walker had been accused of making sexual advances to 2 male teenagers at a Methodist church camp 17 years earlier. Source: _Register-Guard_ 12/6/92.
E) METHODIST LEADER ADMITS IMPROPER RELATIONS. Newly retired Rev. Edward W. Bauman, once named one of the country's top preachers by _Time_ Magazine, admitted in a September letter to the Foundry United Methodist Church in D.C. to "relationships of a sexual nature … with several women in the congregation". Bauman, 65, has a TV show, "Bauman _Bible_ Telecast", airing worldwide. The admission came only have 2 women filed grievances with Bishop Joseph Yeakel; one had sought counseling from Bauman. Bauman agreed to seek counseling at Johns Hopkins Hospital & to retire. After a 3rd woman came forward. Bauman agreed to write a letter to the congregation & make financial restitution to 2 women. Bauman insists the relationships were "fully consenting" & "could not be interpreted as harassment". Among Bauman's congregants were Sen. Bob Dole & Elizabeth Dole, & former Sen. George McGovern. According to the national United Methodist newsletter, 13% of pastors in 5 Protestant denominations acknowledged having intercourse with parishioners. Source: _Washington Post_ 9/18/92.
5) Anglican [140 cases listed]
A) South Austrailia, AUS. A South Australian police task force into child sex abuse within the Anglican Church had identified 217 victims and 48 possible offenders, police said today. However the number of victims could rise to more than 400 as investigations continued, Police Commissioner Mal Hyde said. Mr Hyde today likened the scale of police investigations into child sex abuse to those for the infamous Snowtown bodies-in-the-barrels murders in 1999. (The Age, July 16 2003) Major sex abuse uncovered in Anglican Church
B) DENVER — A former Denver school teacher and Episcopal priest accused of sexually assaulting at least two boys in his Denver home was sentenced Thursday morning to 24 years in prison. Donald Shissler, 68, pleaded guilty to the charges in August as part of a plea bargain. He was originally charged with two counts of sexual assault on a child, two counts of sexual assault on a child by a person in a position of trust, one count of sexual assault on a child — pattern of abuse, and one count of sexual exploitation of children. Based upon evidence found in his home earlier this summer, there may be as many as 20 additional victims, detectives said. Police said they seized hundreds of pornographic pictures and videos from Shissler's house when he was arrested. Rappaport concluded in her sentencing remarks that Shissler is a sexual predator who clearly committed crimes against young boys for almost 18 years, including sexually assaulting a boy he adopted. Prosecutor Kerri Lombari called Shissler's case "the most disturbing case I have ever worked as a prosecutor." (October 17, 2002)
C) ELLIOTT Reverend John Litton, 69 Brisbane Anglican priest, rector and former Church of England Boys Society (CEBS) chief commissioner. Receives maximum 7 year and 6 month jail sentence in Brisbane District Court after pleading guilty to 28 sex charges, including 10 counts of sodomy and 18 of indecent dealing, involving 5 boys, aged 10 to 13, in early 1970s at Wide Bay, QLD. Court hears Elliott, who set up Wide Bay Anglican youth group, encouraged "corrupting" behaviour including skinny-dipping and playing strip poker and that offences occurred at local church and in priest's own bed. Investigations reveal Elliott ordained in 1986, after offences occurred, and ministered at Bundaberg, Nanango and Dalby parishes. AUS Governor-General and former Brisbane Anglican archbishop Peter HOLLINGWORTH comes under fire after reports reveal he appointed Elliott rector of Nanango in 1990 and Dalby in 1991 while archbishop between 1989 and 1991. (Queensland, Australia, 2002).
D) HOLLINGWORTH Dr Peter John, 67 AUS Governor-General (2001+), former Brisbane Anglican archbishop (1989-2001), 1992 Australian of Year, Kids First Foundation member and patron of Plan Australia, Barnardo's, Open Plan and National Association for Prevention of Child Abuse and Neglect, aka Father Hollywood. Sacked from aforementioned child group committees, banned by Australian teacher's union from visiting public schools, and pressured publicly and politically to resign as GG, "Australia's highest office", over his handling of at least 6 separate sex abuse cases while archbishop of Brisbane Anglican Church. Allegations include Hollingworth, of Yarralumla, Canberra: 1: appointed convicted QLD pedophile priest Reverend John ELLIOTT as rector of 2 Brisbane parishes; 2: failed to act on child sex abuse allegations against Toowoomba Anglican preparatory school boarding master, Kevin GUY; 3: authorised secret cash settlements to hush up sex abuse evidence against Brisbane Anglican school counsellor, Kevi n LYNCH; 4: appointed Brisbane senior priest Canon Ross McAULEY, himself the subject of abuse allegations, to QLD Church Sexual Abuse Committee; 5: failed to act on child sex abuse allegations against former Rockhampton Anglican bishop, Donald SHEARMAN; 6: failed to act on child sex abuse allegations against Churchie East Brisbane Anglican Grammar school gymnastics coach, William WHITELOCK. (For other accused or convicted Churchie offenders, see and Reverend Robert SHARWOOD.) Hollingworth, who earns $310,000 pa as GG, criticised for being "unlike Jesus … on side of lawyers and insurers instead of on side of victims". Hollingworth also slammed for implying on national television that schoolgirl victim, aged 14, seduced priest and not other way around. Report notes one of Hollingworth's most openly supportive senior Anglican figures, Bishop George BROWNING, was embroiled in controversy over sexual misconduct with parishioner. (Queensland, Australia, 2002).
E) BROWN Stephen John, 49 Sydney Anglican Boys Society camp caretaker and youth group leader. Found hanged in cell at Silverwater Remand Centre 2 days before facing Sydney Local Court over 170 child sex offences, including committing unlawful sexual intercourse and aggravated indecent assault, against 27 boys, aged 11 to 17, between 1979 and 1998 at 18 locations across NSW. Court hears Brown, of Blackheath, committed many offences while caretaker with Church of England Boys' Society at Loftus, south of Sydney, and while leading skiing, canoeing, camping and shooting trips across country NSW. Police claim Brown's victims highest ever attributed to single alleged sex offender in NSW. (New South Wales, Australia, 1999).
6) Presbyterian ministers [19 cases cited]
A) CHURCH SUED FOR NEGLIGENCE. One of several girls who said Alva minister Rev. Robert Bruce Brigden molested her is suing the First Presbyterian Church for failing to check his background before hiring him. Allegations of sexual crimes were made at his former position in Kansas. Charges allege that he molested Alva church girls, ages 4 to 14. The church posted his bond. (Tulsa Tribune)
Alva, OK. MOLESTING MINISTER STABBED TO DEATH BY INMATES. Robert Bruce Brigden, former pastor of First Presbyterian Church of Alva, was stabbed to death by 2 fellow inmates of the Oklahoma State Reformatory while serving a 40-year prison sentence. He was convicted of rape by instrument, lewd molestation, and fondling of 11 girls, aged 4 to 14. (Dallas Morning News 6/14/94) Former Minister Fatally Stabbed in Prison Cell
B) PRESBYTERIAN REFORM URGED. The Presbyterian General Assembly, meeting in Baltimore in June, voted 446-78 to recommend abolishing the statute of limitations for reporting sexual misconduct by clergy. The church, citing critical proportions, has a 3-year time limit for reporting sexual misconduct by church officials. The vote must be ratified by 2/3 of the church's 171 regional presbyteries. It also voted 491-26 to establish a policy on sexual misconduct, advising local churches to set up "sexual misconduct response teams" & notify secular authorities "when appropriate". The adopted policy said there is evidence that "10-23 percent of clergy nationwide have engaged in sexualized behavior or sexual contact with parishioners, clients, employees, etc., within a professional relationship". Source: AP 6/12/92.
C) TASKER Donald Gilbert, 61 Melbourne trainee Presbyterian minister and school teacher. Receives 6 year jail sentence in Melbourne County Court after being convicted on 29 child sex charges, including 12 counts of indecent assault, 5 of attempting indecent assault, 7 of gross indecency with aggravating circumstances and 5 of committing unlawful sexual intercourse with aggravating circumstances, against 4 boys, aged 5 to 11, between 1986 and 1991 at Melbourne home and suburban swimming pool. Court hears Tasker, of Croydon, abused his victims after volunteering to become surrogate parent with Melbourne community welfare agency. (Victoria, Australia, 1992).
D) LOS ANGELES – Ronald Reagan's former pastor returned to active ministry two years after he was disciplined for sexual misconduct with 5 women. Presbyterian minister Rev. Donn Moomaw,66, accepted an interim position in a San Diego church after the presbytery had determined he had fulfilled all the requirements, including signs of full repentance. (7/27/97)
E) PRESBYTERY REMOVES PASTOR. The Pittsburgh Presbytery removed the associate pastor of the prominent East Liberty Presbyterian Church on charges of sexual misconduct. Rev. Howard Eybers, 43, is accused by 3 women of making sexual overtures. Source: _Pittsburgh Post- Gazette_ 3/7/92.
Related Articles
Protecting the Church from the Legal liabilites of Ministers
The Christian Science Monitor – Sex abuse spans spectrum of churches
San Fransisco Chronicle – Sex scandals also affect Protestant clergy
Los Angeles Times – Sex Abuse by Clerics, A Crisis of Many Faiths
CNN – Abuse 'not simply a church problem'
Catholic News Service – Catholic Church not only religion facing problems
Nando Times – Bashing the Catholic Church
Dee Miller, Victim Advocate – Collusion Act of the Southern Baptist Convention
Pastors: Sexual abuse by clergy hurts all of Christianity
Speakers at Southern Baptist Convention sympathize with Roman Catholics
*****
Clergy Sexual Misconduct: Just a Catholic Problem?
Child Sexual Molestation by Various Protestant Clergy
Clergy abuse problem plaguing many denominations: Victims can't forget: Issue not confined to Catholic Church
*****
Christianity Today (an evangelical Protestant magazine) noted that there were "70 child abuse allegations reported against American Protestant churches each week during the last ten years," a quarter of which were against pastors. ("Go Figure" May 21, 2002)
In a 1983 doctoral thesis by Richard Blackmon, 12% of the 300 Protestant clergy surveyed admitted to sexual intercourse with a parishioner. See: Clergy Sexual Abuse.
17 percent of laywomen said that their own pastor had harassed them…. 10% of Protestant pastors had been sexually active with an adult parishioner… only 6.1 percent of Southern Baptist pastors admitted to having sexual contact with a parishioner. See: Denominations Sexual Abuse.