All book titles (save the two Bibles and pamphlet) have individual book pages, with Tables of Contents, Introductions, excerpts, large photos of front and back covers, and sometimes reviews. Click on any book icon or written title to access these info-pages.
ROCK-BOTTOM PRICING / INCREDIBLE ONGOING 67% SAVINGS ON E-BOOKS
I offer you the lowest prices I possibly can. Please reciprocate with a purchase! This is my full-time work, and book royalties are my primary income.
* * * * * 

Kindle

/

Nook

/ iTunes /

Kobo

 
Only
$2.99
 

* * * * * 
E-Pub / PDF

/

Mobi (Kindle)

/ 

AZW

Only $3.99
[for my self-published books; "official" publishers usually charge higher]
13 of My Older Books

Now Permanently FREE

(PDF Only)
* * * * *
MOBILE DEVICE CONVERSIONS AND RELATED INFO.
*****
ePub files are able to be read on virtually all mobile, hand-held devices, such as iPod, iPad, iPhone, BlackBerry, Sony Readers, Barnes and Noble Nook, Bookeen, Cybook Opus, Mobi, Kobo E-Reader, Android devices, and Amazon Kindle (with an easy file conversion). Some of my ePubs are DRM-protected, however, and it is generally thought that only non-protected ePubs can be read on Kindle. But there is a way (at least on Kindle Fire), to read DRM-protected ePubs, too (link two / link three). In any event, all of my PDFs can be read on Kindle, for sure.
Amazon Kindle books can be read on other devices, with the aid of various apps. You may have to install the free program Adobe Digital Editions.  The free Bluefire Reader app allows one to read DRM ePubs on iPod, iPad, iPhone, and Androids (see detailed guide / guide #2). Several of my titles are sold at iTunes (listed below). See a more general guide for mobile e-book reading. Firefox users can get the EPUB Reader Add-on. The Epubor and e-Book Converter sites are very helpful. See also additional instructions for Sophia Institute Press e-Books: compatible with Kindle, Nook, etc.
Mobi files can be read on Amazon Kindle Fire devices, as can ePubs. See an article with more information on that. AZW files (superior to mobis: see more info.) are also able to be read on Amazon Kindle Readers.
Be sure to patronize your local Catholic bookstores as well.  I am deeply grateful to all such bookstores that carry my books and those that recommend them. I urge you to visit your local store, and buy a lot of books (not just mine!).
Apologetics Bestsellers (

Numerous

Topics)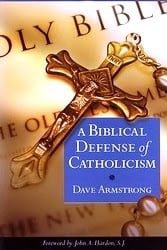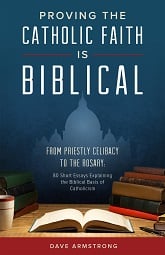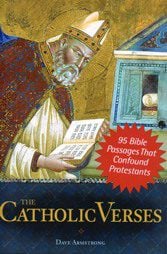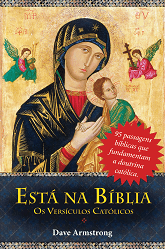 ***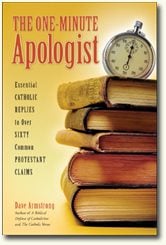 ***
[
PAPERBACK: $18.95
] [
KINDLE: 9.99
] [
NOOK: 9.47
] 
[ePub, MOBI, or Microsoft Excel Spreadsheet / xls 3.99; the latter is a very sharp, easy-to-use file:. Purchase via email / PayPal: apologistdave@gmail.com]
***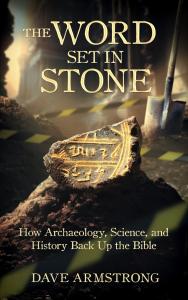 ***
***
***
***
Music
+++++

*****

FREE "BOOKS"

*****

+++++
The Word Set in Stone: "Volume Two": More Evidence of Archaeology, Science, and History Backing Up the Bible (100 sections) [5-25-23]
[more than 300 1000-word articles written for the National Catholic Register (starting in 29 September 2016 and ongoing): enough material for five 200+ page volumes: 1000 pages plus! This is a complete catechetical and apologetical explanation of the Catholic faith]
***
Thank you very much for your purchases and for reading. Please visit again and spread the word (thanks, if so!). God bless you.
* * *

Or you may believe my work is worthy to support for the purpose of apologetics and evangelism in general. If so, please seriously consider a much-needed financial contribution. I'm always in need of more funds: especially monthly support. "The laborer is worthy of his wages" (1 Tim 5:18, NKJV). 1 December 2021 was my 20th anniversary as a
full-time Catholic apologist
, and February 2022 marked the 25th anniversary of my blog.