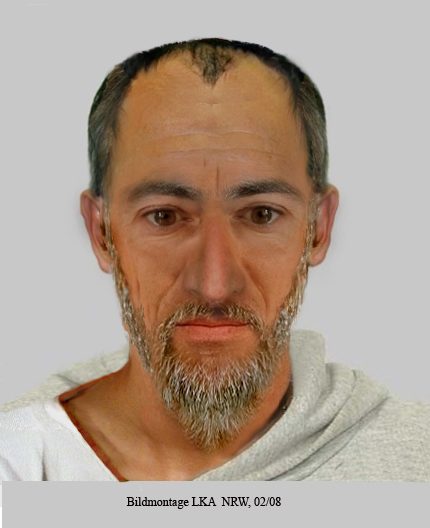 * * * * *
Of course, we always have to mention, for the sake of our Protestant brethren (who quite often misunderstand this), that we agree that God is the source of all good things, by His grace, including the grace for us to do any good thing whatsoever. That's all Catholic teaching, and is presupposed.
My present point, however, is to note that the New Testament
also
highlights
our
part of the bargain. We do things in our free will, and these put us in good or better stead with God, and we can achieve merit through these actions. This is the works part of faith and works.
***
[all passages RSV]
* * * * *

Romans 2:7 to those who by patience in well-doing seek for glory and honor and immortality, he will give eternal life;
Romans 6:19 . . . For just as you once yielded your members to impurity and to greater and greater iniquity, so now yield your members to righteousness for sanctification.
Romans 12:2 Do not be conformed to this world but be transformed by the renewal of your mind, that you may prove what is the will of God, what is good and acceptable and perfect.
1 Corinthians 5:7 Cleanse out the old leaven that you may be a new lump, . . .
2 Corinthians 7:1 Since we have these promises, beloved, let us cleanse ourselves from every defilement of body and spirit, and make holiness perfect in the fear of God.
1 Thessalonians 2:10 You are witnesses, and God also, how holy and righteous and blameless was our behavior to you believers;
Ephesians 4:24 and put on the new nature, created after the likeness of God in true righteousness and holiness.
Ephesians 6:14 Stand therefore, having girded your loins with truth, and having put on the breastplate of righteousness,
Colossians 3:12 Put on then, as God's chosen ones, holy and beloved, compassion, kindness, lowliness, meekness, and patience,
1 Timothy 2:15 Yet woman will be saved through bearing children, if she continues in faith and love and holiness, with modesty.
1 Timothy 6:11 But as for you, man of God, shun all this; aim at righteousness, godliness, faith, love, steadfastness, gentleness.
2 Timothy 2:21-22 If any one purifies himself from what is ignoble, then he will be a vessel for noble use, consecrated and useful to the master of the house, ready for any good work. So shun youthful passions and aim at righteousness, faith, love, and peace, along with those who call upon the Lord from a pure heart.
Hebrews 10:22 let us draw near with a true heart in full assurance of faith, with our hearts sprinkled clean from an evil conscience . . .
Hebrews 11:4 By faith Abel offered to God a more acceptable sacrifice than Cain, through which he received approval as righteous, God bearing witness by accepting his gifts;
Hebrews 12:11, 14 For the moment all discipline seems painful rather than pleasant; later it yields the peaceful fruit of righteousness to those who have been trained by it. . . . Strive for peace with all men, and for the holiness without which no one will see the Lord.
James 1:4 And let steadfastness have its full effect, that you may be perfect and complete, lacking in nothing.
James 3:18 And the harvest of righteousness is sown in peace by those who make peace.
James 4:8 Draw near to God and he will draw near to you. Cleanse your hands, you sinners, and purify your hearts, you men of double mind.
1 Peter 1:22 Having purified your souls by your obedience to the truth for a sincere love of the brethren, love one another earnestly from the heart.
1 John 3:3, 7 And every one who thus hopes in him purifies himself as he is pure. . . . Little children, let no one deceive you. He who does right is righteous, as he is righteous.
*****