Norman Geisler vs. St. Paul Regarding the Treasury of Merit and Redemptive Suffering for the Sake of Others' Salvation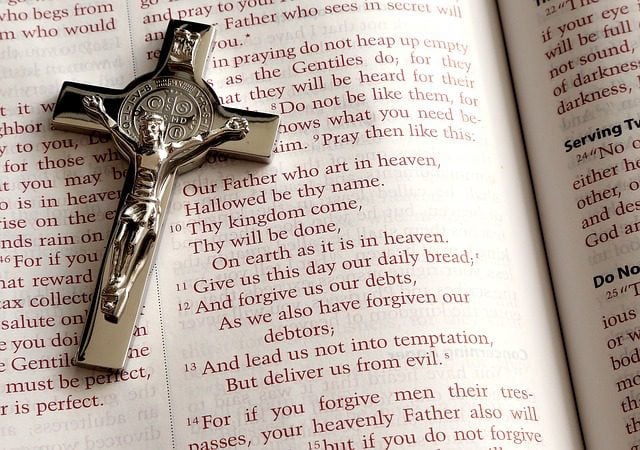 *****
[T]his in no way implies that they can help atone for the sins of another. The virtue of one human being is not transferable to another. (p. 342)
Only Jesus suffered for sin. We suffer because of our sin, never on behalf of the sins of others. (p. 343)
Our suffering, then, is in service for Christ; it is not efficacious for the salvation of others. (p. 344)

*

The truth is that there is no scriptural support for this Catholic dogma. It is biblically unfounded . . . (p. 344)
St. Paul, on the other hand wrote:
1 Corinthians 10:33 (RSV) just as I try to please all men

i

n everything I do

, not seeking my own advantage, but that of many,

that they may be saved

.
2 Corinthians 1:5-7 For as we

share abundantly in Christ's sufferings

, so through Christ we share abundantly in comfort too. 

[6] If we are

afflicted

, it is

for your comfort and salvation

; and if we are comforted, it is for your comfort, which you experience when you patiently endure the same sufferings that we suffer. [7] Our hope for you is unshaken; for we know that as you share in our sufferings, you will also share in our comfort.

2 Corinthians 4:8-10, 15 We are

afflicted in every way

, but not crushed; perplexed, but not driven to despair; [9] persecuted, but not forsaken; struck down, but not destroyed; [10] always carrying in the body the death of Jesus, so that the life of Jesus may also be manifested in our bodies. . . . [15] For it is all for your sake, so that as

grace extends

 to more and more people it may increase thanksgiving, to the glory of God.

2 Corinthians 12:15 I will most gladly spend and be spent for your souls. . . .

Ephesians 3:13 So I ask you not to lose heart over what I am suffering for you, which is your glory.

Colossians 1:24 Now I rejoice in my sufferings for your sake, and

in my flesh I complete what is lacking in Christ's afflictions

 for the

sake of his body, that is, the church

,

2 Timothy 2:9-10 the gospel for which I am

suffering

and wearing fetters like a criminal. But the word of God is not fettered. 

[10] Therefore

I endure everything for the sake of the elect

,

that they also may obtain salvation

 in Christ Jesus with its eternal glory.