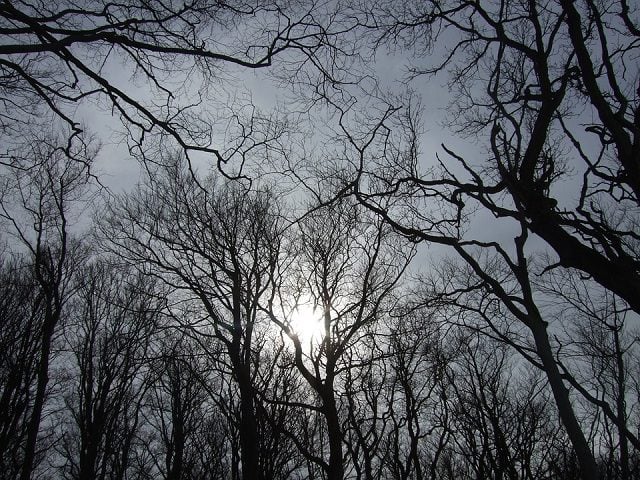 Photograph by "Zauberin" (3-17-13) [Pixabay / CC0 public domain]
***
(3-3-07)
***
Reformed Baptist, anti-Catholic apologist James White wrote an article entitled, "1 Cor 3:10-15: Exegesis and Rebuttal of Roman Catholic Misuse" (1-11-02). This is my reply. His words will be italicized. The starting Bible passage is from his article.
***
[1 Corinthians 3] 10 According to the grace of God which was given to me, like a wise master builder I laid a foundation, and another is building on it. But each man must be careful how he builds on it.
11 For no man can lay a foundation other than the one which is laid, which is Jesus Christ.
12 Now if any man builds on the foundation with gold, silver, precious stones, wood, hay, straw,
13 each man's work will become evident; for the day will show it because it is to be revealed with fire, and the fire itself will test the quality of each man's work.
14 If any man's work which he has built on it remains, he will receive a reward.
15 If any man's work is burned up, he will suffer loss; but he himself will be saved, yet so as through fire.

[Bible version not listed]
This passage of Paul's first epistle to the church at Corinth has prompted much discussion down through church history. The context of the preceding ten verses is really quite simple: Paul is discussing the problems that exist in the Corinthian congregation. He has used harsh words with them, referring to them as "men of flesh" and "infants in Christ." He refers to the strife and jealousy that exists among them. He zeroes in on their partisanship: the fact that they are saying "I am of this Christian leader or that one." He reminds them that leaders are but servants of the Lord, and that it was the Lord that even gave those servants the opportunity to preach the gospel to them. He writes in verse 6, "I planted, Apollos watered, but God was causing the growth." God used Paul and Apollos as means, but the growth was caused by God, not by the Christian leaders themselves. At this point then Paul begins to speak of the role Christian leaders have in the work of the Church. Note his words:
8 Now he who plants and he who waters are one; but each will receive his own reward according to his own labor. 9 For we are God's fellow workers; you are God's field, God's building.
Verse 8 provides the first reference to "reward," and it is clearly in the context of the Christian leaders who labor in the work of ministry. It will be significant to note that the phrase "receive a reward" in verse 8 is identical in terminology to the same phrase in verse 14. Since in this context we know that the planting and watering mentioned goes back to Paul and Apollos, the topic remains consistent throughout this passage. Paul then speaks of himself and Apollos as "God's fellow workers," and they labor in this high calling in God's field. He uses two terms, field and building, but picks up only on the second, "God's building." A fellow worker of God works in building God's building, and that building is the church.
White attempts to make the passage apply only to Christian workers; those in ministry; the ordained, etc. I think this fails because, while there are indeed references to Christian workers: those who evangelize and teach, etc., there are just as many indications that Paul also generalizes his teaching. Even beyond that, one must remember that Paul is writing to the entire church at Corinth. The all-inclusiveness of what he is writing about is indicated more than once:
3:11: For no other foundation can any one lay . . .
3:12: Now if any one builds on . . .
3:14: If the work which any man has built . . .
3:15: If any man's work is burned up, . . .
The next two verses after the passage under consideration (also the context) are clearly general: intended for all in the Corinthian church to whom he is writing:
[16] Do you not know that you are God's temple and that God's Spirit dwells in you? [17] If any one destroys God's temple, God will destroy him. For God's temple is holy, and that temple you are.
Anyone who has God's Holy Spirit inside of him is a Christian, because all who are truly God's are indwelt with the Holy Spirit. This can't possibly refer to simply Christian workers. Paul continues the general language in the next verse (3:18):
. . . If any one among you thinks that he is wise in this age, let him become a fool that he may become wise.
Moreover, in verse 4:5 Paul refers again about rewards after death:
Therefore do not pronounce judgment before the time, before the Lord comes, who will bring to light the things now hidden in darkness and will disclose the purposes of the heart. Then every man will receive his commendation from God.
Most of the entire context of the passage (both before and after) is in generalized language. Paul even explains exactly why he mentioned himself and his co-worker Apollos:
[6] I have applied all this to myself and Apol'los for your benefit, brethren, that you may learn by us not to go beyond what is written, that none of you may be puffed up in favor of one against another. [7] For who sees anything different in you? What have you that you did not receive? If then you received it, why do you boast as if it were not a gift?
As usual, Paul uses his own example (by the grace of God) as one to imitate (4:14-16). Thus, we see the parallelism of the example of himself as a Christian worker and apostle applied generally to all Christians. Note how he writes in 3:7:
So neither he who plants nor he who waters is anything, but only God who gives the growth.
That was in the immediate context of his work with Apollos. But he clearly generalizes that to all Christians in similar language in 4:7:
For who sees anything different in you? What have you that you did not receive? If then you received it, why do you boast as if it were not a gift?
In other words, all men are under God; He gives the grace; we cooperate with Him in that grace or can reject it (see. e.g., 9:24-27). And man's works will ultimately be judged and rewarded or burned up. Therefore, considering all of this relevant context (especially 4:5-6), it is clear that the "purgatorial" judgments in 3:13-15 apply to all men, not just Christian workers.
This then brings us to the main passage. Verses 10-15 give us an illustration of how weighty it is to minister in the church, and how God will someday manifest the motivations of the hearts of all those who have engaged in that work.
He sure will (see also James 3:1), but this passage applies to all men, as just shown.
Then in verses 16-17 Paul adds a further warning, speaking of God's certain judgment upon those who do not build, but instead tear down, or destroy. There is an obvious movement between 10-15 and 16-17, for in 10-15 the metaphor remains the construction of a building upon a foundation; in 16-17 this switches to the metaphor of the temple of God, already constructed.
3:16 and 3:17b plainly refer to (indwelt) Christians, so it stands to reason that the preceding section of 3:11-15 does also. Paul only provided himself as an example of the general principle that all we have is from God, by His grace (3:7 <—-> 4:7), and we can choose to build upon that grace and empowerment or destroy it. But the hypothetical person referred to in 3:17a is not saved in the end, since God "destroy[s]" him. This is a different notion entirely from that of 3:15, where a person's work is "burned up" but he is "saved, but only as through fire."
Further, in 10-15 the "certain ones" are those who are indeed building upon the foundation, even if they have less than perfect motivations or understanding; the certain one in verses 16-17 is not building anything at all, but is instead tearing down and ruining what has already been built. This distinction is important as well, as we shall see.
If distinctions are so important to the biblical exegete Mr. White, it seems to me that he would notice that 3:16 is talking about Christians (the Corinthians, in terms of direct address) but 3:17 (and even then only the first half) about someone who is ultimately damned.
10 According to the grace of God which was given to me, like a wise master builder I laid a foundation, and another is building on it. But each man must be careful how he builds on it. 11 For no man can lay a foundation other than the one which is laid, which is Jesus Christ.
Paul continues the context, insisting that by God's grace he has laid a foundation, knowing that others would build upon that same foundation. This foundation, of course, refers to the work of ministry in building up the church that he has engaged in. But there is an element of personal responsibility that is part of ministry in Christ's church: a man must be "careful" how he builds upon the foundation, which Paul reminds us is holy. The only foundation of the church is Jesus Christ Himself. So just as we are to have an attitude of fear and trembling when considering that it is the holy God who is at work within us, working out our salvation (Philippians 2:12-13), so the minister is to recognize that ministry in the church is a holy task, and he must "look well" (a literal understanding of the Greek) upon how he goes about this work. This leads to further expansion upon this thought in the following section.
That's all fine and good, except to note that the entire passage applies to all, not just Christian workers, and the key verses of 3:13-15 clearly refer to all men.
12 Now if any man builds on the foundation with gold, silver, precious stones, wood, hay, straw, 13 each man's work will become evident; for the day will show it because it is to be revealed with fire, and the fire itself will test the quality of each man's work.
The first thing to see in v. 12 is that we are still talking about the same group: Christian workers. Those under discussion build upon the foundation. We will see that in vv. 16-17 Paul refers to a different group, those who do not build, but instead tear down.
That's not at all certain, or even likely, in my opinion.
So we have one group who build upon the one foundation, but with different quality "materials." Now obviously, the terms gold, silver, precious stones, wood, hay and straw, are all figures of speech, metaphors. Christian leaders are not known for having an abundance of gold, silver, or precious stones, let alone is the "building" being done here a literal activity either. These are terms referring, as Paul himself puts it, to "the quality of each man's work." Some labor selflessly and in obscurity with motivations pure and honorable, while others have mixed motivations, tinged to a lesser or greater degree by selfishness and vainglory (cf. Phil 2:3-4). During this lifetime we cannot necessarily know which Christian leaders, even within the bounds of orthodox teaching and practice, are doing what they do with motivations that are pleasing to God. But Paul is reminding us that such will not always be the case: God will reward those who have labored diligently for His glory in that day when all the secrets of men's hearts will be revealed.
More of the same category error . . .
Paul says that each man's work "will become evident, for the day will show it." The nature of the Christian minister's work will be plain and clear: the lack of clarity that exists during this lifetime will no longer cloud our vision at the judgment. What a tremendously sobering thought for those who labor in building upon the foundation of Jesus Christ! God, who searches the hearts, will reveal our true motivations on that day!
The revelation of whether one's ministerial works are precious and lasting, or surface-level and temporary, will be accomplished "by fire." Obviously, fire differentiates, at the most basic level, between gold and wood, silver and straw, precious stones and stubble. The precious elements withstand the fire's presence, whereas the others are consumed in their entirety. Given that it has already been established that gold and silver, etc., are figures for the quality of men's works, so it follows inexorably that "fire" refers to a testing that makes its verdict as clear as the destruction of wood, hay, and stubble by the raging flames of a fire. The works that were not done to God's glory are destroyed, while those works having the proper character pass through unharmed.
This is a good description of purgatory indeed. Sin isn't "done to God's glory" so to the extent that are works were sinful, they (and we) will be judged. It's striking that Protestants like White cannot see that this is exactly what the doctrine of purgatory entails.
14 If any man's work which he has built on it remains, he will receive a reward. 15 If any man's work is burned up, he will suffer loss; but he himself will be saved, yet so as through fire.
The context continues, unbroken. Note the repetition of the preceding concept of "building" on the "foundation." If a man's work, built upon the foundation of Christ in the church, remains in the presence of the judgment of God, he receives a reward. But in direct parallel, if another worker's labors are burned up, he will suffer loss. The opposite of the reception of a reward is to suffer loss. The Greek term Paul uses is translated by the vast majority of recognized translations as "suffer loss," and there is a reason for this. Despite the fact that you can render the term as "punish," its normative meaning, especially in the NT, refers to experiencing the opposite of gain (i.e., loss), and often what is not gained is found in the immediate context of the words use. For example:
More than that, I count all things to be loss in view of the surpassing value of knowing Christ Jesus my Lord, for whom I have suffered the loss of all things, and count them but rubbish so that I may gain Christ, (Philippians 3:8)
Obviously, this does not mean Paul has been "punished," but has "suffered the loss" of all things. The same is true in Jesus' use of the term:
"For what will it profit a man if he gains the whole world and forfeits his soul? Or what will a man give in exchange for his soul? (Matthew 16:26, see also Mark 8:36, Luke 9:25)
In 1 Corinthians 3:15, the term is used in a context that provides a direct correlation to the term: the one whose work remains receives a reward, so the one whose work is burned up does not, hence, they suffer loss (for further information on this word, see TDNT 2:888). We are reminded, however, that despite the seriousness of the loss of reward for the Christian worker, we are still talking about those who have found salvation in the perfect righteousness of Jesus Christ. Paul tells us that despite suffering loss, these are saved, "yet so as through fire." This in no way makes the judgment of the motivations of Christian workers a trivial matter: it is obvious that for Paul, who himself faced this test, it was not. But it also safeguards against the misuse of his teaching. No one can argue that one's salvation is based upon the works one does: this is not his teaching here, nor anywhere else.
I agree with the last sentence in particular. Paul doesn't teach salvation by works, which is the Pelagian heresy. Nor does the Catholic Church. But both teach that good works inevitably follow true saving faith and justification.
A man is justified before God by the imputation of Christ's righteousness to him, and the imputation of the man's sin to Christ, the perfect substitute, who bears in His body the sins of His people upon Calvary (Romans 3:20-4:8). But this is not his subject here.
Indeed, and so I won't critique the typical Protestant soteriological errors implied.
The context has remained constant: the revelation of the motivations of the hearts of Christian workers.
I believe I have shown that to be untrue, with much contextual contrary evidence.
In a perfect world it would not be necessary to go beyond the mere exegesis of the text to understand Paul's meaning and intention. But we do not live in such a world. In God's providential wisdom, we live in a time when the church must struggle against false teaching and false teachers (Acts 20:24ff).
Has there ever been a time when this was not true?
Specifically, the truth of God's sovereign grace is attacked by Roman Catholicism, and its man-centered sacramentalism.
Sacramentalism isn't "man-centered"; it is "man-directed" by God, since sacraments are physical means to obtain God's grace.
One of the most egregious attacks upon the finished nature of Christ's work on Calvary is the dogma of purgatory.
It doesn't attack it at all. It is no essentially different than what White himself admits occurs in whatever he calls the process described in 1 Corinthians 3:10-15.
We have often engaged in debate on this topic (see, for example, the debate against Fr. Peter Stravinskas on this topic, May, 2001). Rome attempts to enlist this passage in support of its doctrine, but in the process engages in gross eisegesis of the text, missing its plain meaning, and inserting concepts utterly foreign to Paul's theology.
We'll see about that.
Just a few items should be noted that, in light of the preceding comments, should be sufficient for any person not committed to the ultimacy of Roman authority.
I want many! If there are many, then surely White can produce them, rather than refer to something he has not demonstrated. Furthermore, it is obvious that White has his own "authority" of a sort: Baptist traditions that are virtually as impenetrable as any Catholic dogmas.
First, the passage is about Christian workers, not all the Christian faithful.
I beg to differ, per my arguments above.
Next, the passage says nothing about the purification of individuals. Works are tested in this passage.
Technically, our works or sins are separate from us as people, yet we make them part of us. They can become ingrained in our character and (seemingly) our very being. Protestants take it even further than Catholics, and believe that we have a sin nature, so that entails the sins being very close to ourselves indeed. So I think this is a distinction without a difference. If my sins are purged from me, I feel that as a judgment of myself because I have made those sins my own and attached myself to them.
Rome teaches souls are purified from the temporal punishment of sins by suffering satispassio in purgatory: but there is nothing about temporal punishments, satispassio, or suffering of individuals for their sins, in this passage. All these are extraneous to the text itself.
Not at all, as just shown. In fact, Protestants are fond of citing 2 Corinthians 5:21 to demonstrate that Jesus took on our sins. He suffered so greatly that Paul uses graphic language of equation of even our holy Lord Jesus with sin:
For our sake he made him to be sin who knew no sin, so that in him we might become the righteousness of God.
If even Jesus can be described in such a way, when He did not and could not ever sin, surely fallen human beings are closely identified with their sins. This is shown repeatedly in Scripture, when character judgments are made about people: that they are "evil" — as contrasted to the "good" persons (e.g., Mt 12:35; Lk 6:43-45; Phil 3:2; 2 Tim 3:13; Heb 3:12, 10:22; Rev 22:11; throughout Proverbs and Psalms, etc.) or to be characterized in terms of some serious sin, as if it sums up their entire character (see, e.g., Paul's list of such people in 1 Corinthians 6:9-10, and the similar Rev 22:15).
Further, the insertion of the Roman concepts into the passage turns it on its head. Remember, those with works of gold, silver, and precious stones (i.e., Christian workers who had godly motivations) appear in this passage: their works are subject to the same testing as the others. If this "fire" is relevant to purgatory, then are we to assume that even those with godly motives "suffer"? Are there no saints involved in building upon the foundation?
Sin runs far deeper than good or bad motives. It runs the whole gamut of human behavior.
But most telling is this: the fire of which Paul speaks reveals. It does not purge. If this were the fire of Rome's purgatory, it would not simply demonstrate that gold is, in fact, gold, or hay is truly hay. The sufferings of purgatory are supposed to sanctify and change a persons soul, enabling them to enter into the very presence of God! If this passage supported Rome's position, it would speak of purifying the gold, making it more pure, spotless, precious, and ready for God's presence. It would speak of the fire removing wood or other "impurities" from a person's soul, not simply telling us that the works a Christian minister did were or were not done with God's sole glory in mind. But the text speaks of a revelation of the quality of a man's work, which is wholly incompatible with Rome's use of the passage.
This is silly quibbling about words, ending with an extravagant claim that doesn't follow: more distinctions without a difference. The fact remains that Holy Scripture often speaks in these terms. To purify a person is to remove their sins and imperfections. Purgation of this type is precisely a negative work of getting rid of contamination, just as in metal-working. If the impurities are gotten rid of the final product is more pure.
Likewise with the stains and impurities of sin on human souls. To get rid of them is to purify the person. See, for example, 2 Corinthians 7:1: ". . . let us cleanse ourselves from every defilement of body and spirit, and make holiness perfect in the fear of God." (cf. Ps 51:7; Ecc 12:14; Is 1:25; 4:3-4; 6:5-7; 48:10; Jer 9:7; Dan 11:35; Zech 13:9; Mal 3:2-3; 2 Cor 5;10).
In 2 Corinthians 5:10 the person is judged based on what he has done. So the person is purified based on his works, which is exactly what we see in 1 Corinthians 3; just with a little bit different terminology.
One might follow the "metal analogy" further and observe that even gold and silver (the better works in Paul's word-picture) have to be refined (see 1 Chr 28:18; 29:4; Ps 12:6; Rev 3:18). The relatively more righteous Christians with more works and faith (those whom White says have "godly motives") therefore also have to undergo this process of purification and purging.
Modern Roman Catholics have started to move away from the term "fire" (though this was, inarguably, what attracted the attention of Rome to the passage in the first place), and seek to focus more upon the suffering of a loss, so that only the second group is seen as being relevant to purgatory. Of course, this is made possible by the constant repetition of the assertion, "Rome has never officially declared the meaning of this passage, nor that there is fire in purgatory, nor that purgatory is a place, nor that we experience time in purgatory…" etc and etc. The fact that one can go into history and determine with great clarity what was taught and believed only a few centuries ago does not seem to matter.
If Mr. White wishes to assert a contradiction, let him produce one and we'll examine it. I won't do his work for him.
Finally, it should be noted that in Roman Catholic theology, a person sent to purgatory has already been judged to be in need of further purging (sanctification) before entering into the presence of God. Yet, there is no mention of such a judgment here; in fact, most RC interpretations see this as the judgment itself.
The language is quite similar in thrust and intent to the passages above. It is a common biblical theme: a purging or refining of God's people: the ones who will be saved. What could be plainer than "saved, but only as through fire"? That practically sums up the doctrine of purgatory in six words.
An Example From Roman Catholic Scholarship: The Jerome Biblical Commentary
A fascinating example of the divide between what the text says and what a Roman Catholic needs it to say is provided by the Jerome Biblical Commentary. Note the interpretation provided by this Roman Catholic source:
10. Developing the metaphor, Paul describes his ministry and the responsibility of all who follow him, as they build upon the foundation he has laid. 11. Christ, as the unique foundation, may be an allusion to Is 28:16 or Ps 118:22 (cf. Eph 2:20 and 1 Pt 2:6-8). This Christ, Preached by Paul, dwells in the hearts of the faithful (Eph 3:17) and communicates his Spirit to them. Succeeding preachers must take care how they build on this foundation. 13. the Day: The Lord's Day when Christ returns as victorious judge (1 Thes 5:4). fire: It is to test the quality of various building materials. Fire is the customary biblical metaphor describing the might and majesty of the divine judgment. it: Probably the neut. pron. auto refers to ergon, "work." The fire tests the work, destroying what is of poor quality and perishable. 14. A wage will be paid only for good, durable work. 15. The man whose work will not endure the searching test of judgment will suffer a loss. Like one escaping from a burning house, he will be saved, but his work and his reward will be lost. This metaphor clearly teaches the responsibility of ministers of the gospel, who will be rewarded or punished for the manner in which they have fulfilled their ministry. That the preacher will be saved implies that his sins were not serious and have not ruined the Christian community, because God destroys such a one.
To this point all is well: the Roman Catholic exegete follows the text, sees the context, recognizes the meaning of the words. But since Rome has defined more than this in her teachings, something must be said about purgatory:
Although the doctrine of purgatory is not taught in this passage, it does find support in it. The metaphor suggests an expiatory punishment–which is not damnation–for faults that, although not excluding salvation, merit punishment. When Paul wrote this epistle he was still hoping for the coming of the Lord's Day in his lifetime. Consequently, he locates this expiatory punishment at the final judgment.
Where does one find the basis, in the exegesis offered by the commentary itself, for the assertion that there is an "expiatory punishment" in the passage, especially when this involves, in the Roman context, the punishment of the person and not an examination of the works he performed?
As I have argued above, the two amount to the same thing: to purge one's sins is to purge the person himself, because he has made the sins his own: part of himself.
All of the elements of Rome's concept of purgation, including temporal punishments, satispassio, etc., are absent from both the text and the interpretation offered by the commentary itself, and yet we have the unfounded assertion that while the text does not teach purgatory, purgatory finds support within the text.
Of course it does. It refers to a "fire" that is refining and "revealing", that will be a "test" for every man's "work" (that's temporal punishment of suffering indeed), a situation where a man will "suffer loss" and yet still be saved. How much clearer does it have to be? Now, of course we won't find a fully-developed medieval conception of purgatory, but it is foolish to expect that anyway, just as it would be to expect to find full Chalcedonian Christology and trinitarianism in all its glorious nuanced complexity. That is true of all doctrines, so why should purgatory be an exception?
. . . The passage is not difficult at all, and without the insertion of anachronistic Roman Catholic concepts that developed centuries later, there really would not be any meaningful question about its teaching.
Further below I shall briefly survey prominent Church Fathers' views on the passage (particularly, St. Augustine's). We shall see whether the doctrine of purgatory was only a later medieval development, or whether it was present in its essentials during the patristic period.
. . . There is, of course, nothing contradictory between asserting that the motivations of Christian workers will be made known at the end of time and that those who had pure motives will receive a reward and those who did not will suffer loss (not "will suffer" as in a judicial sense of "satispassio"). There is nothing in justification by grace through faith alone that is in any way out of harmony with such a revelation of motivations, an opening of hearts.
If only Mr. White had eyes to see it, he would realize that Protestant teaching of differential rewards, and the "judgment seat of Christ" etc., is not all that different from the biblical, Catholic, apostolic, patristic doctrine of purgatory. It might even be argued that the main distinction is one of length of time. Protestants tend to see these judgments of Christians as more or less instantaneous (just as they view salvation); Catholics think it is more of a process. But the basic concept is present in both systems. That's what White has to content himself mostly with nibbling around the edges; griping about satispassio and so forth.
. . . Of course, Paul makes no such emphasis here, or anywhere else [i.e., that one might be saved as a direct result of his works]. The judgment is of works relative to reward, not to salvation. All judged here were Christian workers: their salvation was already a matter of fact.
It's true that the persons referred to in the passage we are considering are all saved. But White's first sentence is demonstrably untrue. It is rather easy to prove this, too. Whenever the Bible reveals what takes place at judgment, it is, I believe, always the case that human works are discussed and judged and made relevant to salvation or damnation. We don't see "Protestant language" of "you had great faith alone in Me, and firmly believed in TULIP; enter into glory!" All that we find is examination of works. Surely, this is a startling biblical reality that a Protestant has to grapple with. St. Paul himself (in evangelical Protestants' favorite book of his by far: Romans) makes this crystal-clear in Romans 2:5-13 (cf. Mt 7:19-21, 24; 16:27; 25:31-35; Lk 18:18-25; 1 Pet 1:17; Rev 22:12). All this, and yet White feels able to make a blanket statement: "The judgment [not just in this passage, but "anywhere" in Paul] is of works relative to reward, not to salvation."
This is little more than rhetoric. When one considers the highly anachronistic interpretations offered by Rome of all the passages relevant to purgatory, as well as such passages as John 19:26, or Luke 1:28, speaking of "desperate attempts" becomes almost humorous.
White would certainly be able to relate to "desperate attempts" at special pleading exegesis.
Roman Catholic apologists live in a world where double-standards abound. When speaking to their own followers, terms like "always" abound, as if there is a unified, consistent, easily discerned "tradition" to which to refer. But, as soon as anyone points out counter-citations from those same sources, all of a sudden we begin to hear either about how that was an early Father speaking "as a private theologian" and "not for the universal church," or, the spirit of Newman arises to make all historical issues "go away" since we can just rely upon "development" anyway.
Let us see what patristic support Mr. White can drum up for his position. Perhaps the Church fathers, too, will be found to be neck-deep in double standards and manage to somehow believe in a doctrine that White sees nowhere in the Bible at all?
Consider, for example, the breadth of the beliefs represented by Tertullian or Gregory the Great—no serious scholar suggests that what Tertullian believed regarding prayers for the dead, for example, is the same as what Gregory the Great believed about purgation after death.
Of course they wouldn't, since Gregory lived some 400 years later and much development had taken place. The same holds for the Trinity. This is how it always is. So White provides no great illumination for anyone with even a working knowledge of the history of Christian doctrine and its development.
Not only had there been a number of developments during the intervening centuries, but the sources Gregory accepted as relevant were much wider (and less orthodox) than those used by Tertullian. . . . Tertullian speaks of prayers for refrigerium for those who have died. This is nothing like Gregory; Augustine's view is different than either one. Origen's entire theology was wildly off-base, so throwing him into the mix is hardly a positive thing for anyone interested in truly biblical theology.
I find it fascinating, then, given White's present disdain for Origen and his "wildly off-base" errors in relation to "truly biblical theology," that he cited him no less than three times in defense of the theology of God (pretty important biblical theology there), prefaced by the description of "early Christian sources" and "Fathers" – in his website paper, "Did the Early Church Believe in the LDS Doctrine of God?"
He is also quick to utilize Origen when it comes to citing the smattering of fathers who thought Mary sinned (several references in his papers). So I guess Origen is a good, solid "Christian source" when he agrees with White; otherwise, he is relegated to "wildly off-base," and if a Catholic cites him in support of a Catholic doctrine, he can thus be dismissed with a sweeping insult.
Likewise, when White thought he could enlist Origen in another paper of his against papal primacy, we find no negative comment about the Church father. He is, apparently, only as good or as orthodox as the extent of his agreement with White.
. . . men who would not recognize the modern Roman dogma at all.
I love the gratuitous "at all" tacked onto the end. That is quite debatable, to put it mildly.
. . . I would assert that true textually-based exegesis is not something [a Catholic] can faithfully engage in anyway (i.e., this would involve a fundamental contradiction of his beginning commitment to Rome's authority).
Is that so? This is quite the novel interpretation of the position of a Catholic exegete, in light of the fact that the Catholic Church has only expressly defined very few texts. Mr. White again shows his rank ignorance of Catholic thinking and conception of authority. Protestants arguably have far more restrictions on how they can interpret biblical passages, because they are so fond of isolated proof texts, where just one meaning is allowed.
If anyone wants to deny this, I would suggest attempting to argue with White that Romans 9 can be interpreted in any way other than the strictly Calvinist one. Or let anyone try to present to White some of the many passages that plainly teach baptismal regeneration, and observe how he must maintain that they do not, because his Baptist dogmas won't allow it. The same thing holds for passages about true Christian believers falling away from God.
Thus, the "commitment to prior authority" canard absolutely works both ways. It is not only Catholics who are bound to doctrinal constrictions: all Christians who believe anything are, and all appeal to Scripture to back up their claims.
. . . the Greek term translated "suffer loss" . . . the context does not support the rendering "punishment," as the phrase is directly parallel to verse 14.
The Greek word is zemioo ("suffer loss" — 1 Cor 3:15). Mr. White claims that "punishment" would not be the correct meaning in our passage, but Greek linguists differ with him:
1.a. Disadvantage may take the form of monetary or material "loss" or "damage." b. It may also be moral or spiritual in the sense of "hurt" or "ruin," with a subjective nuance of "unpleasantness."
. . . The same sense [1.b.] is probable (rather than "penalty") in 1 Cor. 3:15 in contrast to the reward of v. 14. What is at issue is "hurt" or "loss" in a general sense, not in a financial sense or as loss of salvation . . .
(Gerhard Kittel, Theological Dictionary of the New Testament, translated and abridged by Geoffrey W. Bromiley, Grand Rapids, Michigan: Eerdmans, 1985, 299)
Likewise, Thayer's Greek-English Lexicon (Grand Rapids, Michigan: Baker Book House, 1977, word #2210, p. 272) defines zemioo in this instance as "to sustain damage, to receive injury, suffer loss." All of this is perfectly consistent with the apostolic, patristic, biblical, Catholic doctrine of purgatory, where one experiences "loss" and "hurt" and "damage" and "injury" (to our egos and pride and sense of self-sufficiency, no doubt) and it is quite "unpleasant," just as our trials and tribulations in this life are, but all to good purpose.