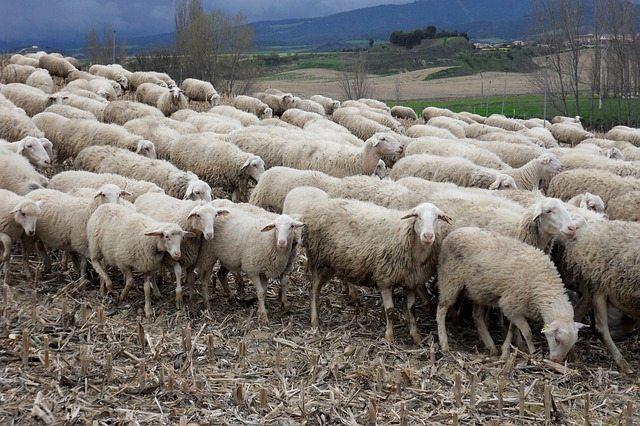 I think we greatly underestimate the capacity of people being led astray. I don't know why that is, considering the fact, that millions already are adhering to religions that purport to be "Christianity" and are not.
Many, if not most people are sheep, in terms of ideas. They are influenced by what is around them, with relatively little reflection, and simply join the crowd and what is currently fashionable, chic, and popular. That's why propaganda and mere repetition are so extremely effective, as every political campaign strategist or marketing executive knows full well.
I'm not concerned in this respect with sophisticated, educated trinitarians, well-grounded in their faith, but rather, the millions, and vast majority who know little of theology, or have only a basic, 5th-grade catechetical understanding of the faith.
Error always comes mixed with a lot of truth, or else no one would find it appealing. St. Paul does write, after all:
2 Corinthians 11:13-15 (RSV) For such men are false apostles, deceitful workmen, disguising themselves as apostles of Christ. [14] And no wonder, for even Satan disguises himself as an angel of light. [15] So it is not strange if his servants also disguise themselves as servants of righteousness. Their end will correspond to their deeds.
This certainly applies to lots of things in life, as a general principle of spiritual warfare by the devil and his minions. "Screwtape Letters" was very popular for a good reason. C. S. Lewis illustrated the devil's tactics in a way that was great fiction and wonderfully insightful spiritual observation.
I'm saying that wherever error is present, things like this may very well be in play (the more error the more so). Falsehood is a bad thing. The book of Revelation makes it clear that love of falsehood is a major barrier to entrance to heaven:
Revelation 21:27 But nothing unclean shall enter it, nor any one who practices abomination or falsehood, but only those who are written in the Lamb's book of life.

Revelation 22:15 Outside are the dogs and sorcerers and fornicators and murderers and idolaters, and every one who loves and practices falsehood.
Even if a book or film or article or speech or anything (e.g., talk around the lunch table at work) has a lot more truth than error, the devil can and will still lead people astray through the falsehoods. It's his job, after all.
This would apply, whether there are five good things in any piece of material or even a hundred. And it's true whether or not the people producing some work or expressing an idea are perfectly well-intentioned, sincere, generally good people, etc. (or for that matter, the same with the readers and viewers and listeners). That has no bearing on whether the devil will seek to exploit any falsehood and error for the ill of a person exposed to them.
The devil is very clever and subtle, and people are quite gullible and easily able to be swayed: usually in directly inverse proportion to how theologically educated and spiritually wise they are.
We underestimate Satan and his tactics at our own peril. St. Paul warns us:
Ephesians 6:11-13 Put on the whole armor of God, that you may be able to stand against the wiles of the devil. [12] For we are not contending against flesh and blood, but against the principalities, against the powers, against the world rulers of this present darkness, against the spiritual hosts of wickedness in the heavenly places. [13] Therefore take the whole armor of God, that you may be able to withstand in the evil day, and having done all, to stand.
***
(originally 3-4-17)
Photo credit: photograph by schnurzipurz (4-9-13) [CC0 Creative Commons license / Pixabay]
***