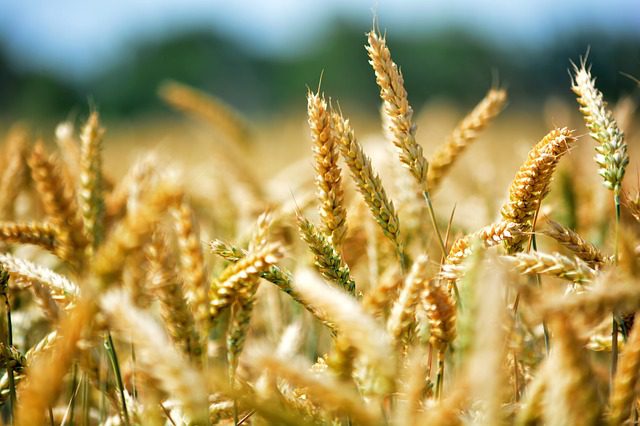 This is one of my "apologetics inserts" from The Catholic Answer Bible (2002, OSV; you can purchase my 44 inserts only, for $2.99: PDF); later expanded as The New Catholic Answer Bible (2005): my biggest-selling book ever, which is a shame insofar as I receive no ongoing royalties. I was paid a one-time fee (ah, the life of full-time theological authors . . . please pray for me, to pay my bills!).
I have cut-and-pasted the "Related Scripture" (i.e., entire passages) from RSV, whereas the original only lists the passages; and I have also provided the Catechism passages in full as well, making this quite the "deluxe" version and "one-stop" treatment of this vexed topic.
*****
The Bible clearly teaches that the Church is composed of both saints and sinners. We see this most indisputably in several parables of Jesus about the kingdom of heaven (that is, the Church), such as the wheat and the tares (or weeds), where Jesus teaches that they will grow together until the final judgment, or harvest time (Mt 13:24-30; cf. Mt 3:12).
He compares the Church to a fishnet that draws good and bad fish, ultimately separated (Mt 13:47-50), and a marriage banquet, from which one guest was cast out into the outer darkness (Mt 22:1-14). This parable ends with the famous phrase, "Many are called, but few are chosen," which may be interpreted as the distinction between lukewarm or nominal Christians who lack the "wedding garment" of righteous deeds and the actual elect who will be saved in the end. Both are present in the Church, according to Jesus.
A similar state of affairs is seen in the parables of the ten virgins (Mt 25:1-13) and the talents (Mt 25:14-30). In addition, Jesus chose Judas as His disciple, even though He knew the future; and Judas was truly an apostle (Mt 10:1, 4; Mk 3:14; Jn 6:70-71; Acts 1:17). Likewise, St. Paul, in addressing elders (Acts 20:17, 28) states that the Holy Spirit Himself has made them bishops, yet from among these very same men, heretics and schismatics would arise (Acts 20:30). He echoes this thought in the parable-like verse 2 Timothy 2:20 (see also 2:15-19).
Related Scripture
Matthew 7:14, 21-23 For the gate is narrow and the way is hard, that leads to life, and those who find it are few. . . . [21] "Not every one who says to me, `Lord, Lord,' shall enter the kingdom of heaven, but he who does the will of my Father who is in heaven. [22] On that day many will say to me, `Lord, Lord, did we not prophesy in your name, and cast out demons in your name, and do many mighty works in your name?' [23] And then will I declare to them, `I never knew you; depart from me, you evildoers.'
Matthew 9:37-38 Then he said to his disciples, "The harvest is plentiful, but the laborers are few; [38] pray therefore the Lord of the harvest to send out laborers into his harvest."
Matthew 24:10 And then many will fall away, and betray one another, and hate one another.
Luke 13:23-24 And some one said to him, "Lord, will those who are saved be few?" And he said to them, [24] "Strive to enter by the narrow door; for many, I tell you, will seek to enter and will not be able."
1 Corinthians 3:1-4 But I, brethren, could not address you as spiritual men, but as men of the flesh, as babes in Christ. [2] I fed you with milk, not solid food; for you were not ready for it; and even yet you are not ready, [3] for you are still of the flesh. For while there is jealousy and strife among you, are you not of the flesh, and behaving like ordinary men? [4] For when one says, "I belong to Paul," and another, "I belong to Apol'los," are you not merely men?
1 Corinthians 5:1-2 It is actually reported that there is immorality among you, and of a kind that is not found even among pagans; for a man is living with his father's wife. [2] And you are arrogant! Ought you not rather to mourn? Let him who has done this be removed from among you.
1 Corinthians 11:21 For in eating, each one goes ahead with his own meal, and one is hungry and another is drunk.
2 Corinthians 11:2-4 I feel a divine jealousy for you, for I betrothed you to Christ to present you as a pure bride to her one husband. [3] But I am afraid that as the serpent deceived Eve by his cunning, your thoughts will be led astray from a sincere and pure devotion to Christ. [4] For if some one comes and preaches another Jesus than the one we preached, or if you receive a different spirit from the one you received, or if you accept a different gospel from the one you accepted, you submit to it readily enough.
2 Corinthians 12:20-21 For I fear that perhaps I may come and find you not what I wish, and that you may find me not what you wish; that perhaps there may be quarreling, jealousy, anger, selfishness, slander, gossip, conceit, and disorder. [21] I fear that when I come again my God may humble me before you, and I may have to mourn over many of those who sinned before and have not repented of the impurity, immorality, and licentiousness which they have practiced.
Galatians 3:1-4 O foolish Galatians! Who has bewitched you, before whose eyes Jesus Christ was publicly portrayed as crucified? [2] Let me ask you only this: Did you receive the Spirit by works of the law, or by hearing with faith? [3] Are you so foolish? Having begun with the Spirit, are you now ending with the flesh? [4] Did you experience so many things in vain? — if it really is in vain.
Galatians 4:9-20 but now that you have come to know God, or rather to be known by God, how can you turn back again to the weak and beggarly elemental spirits, whose slaves you want to be once more? [10] You observe days, and months, and seasons, and years! [11] I am afraid I have labored over you in vain. [12] Brethren, I beseech you, become as I am, for I also have become as you are. You did me no wrong; [13] you know it was because of a bodily ailment that I preached the gospel to you at first; [14] and though my condition was a trial to you, you did not scorn or despise me, but received me as an angel of God, as Christ Jesus. [15] What has become of the satisfaction you felt? For I bear you witness that, if possible, you would have plucked out your eyes and given them to me. [16] Have I then become your enemy by telling you the truth? [17] They make much of you, but for no good purpose; they want to shut you out, that you may make much of them. [18] For a good purpose it is always good to be made much of, and not only when I am present with you. [19] My little children, with whom I am again in travail until Christ be formed in you! [20] I could wish to be present with you now and to change my tone, for I am perplexed about you.
Galatians 5:1-7 For freedom Christ has set us free; stand fast therefore, and do not submit again to a yoke of slavery. [2] Now I, Paul, say to you that if you receive circumcision, Christ will be of no advantage to you. [3] I testify again to every man who receives circumcision that he is bound to keep the whole law. [4] You are severed from Christ, you who would be justified by the law; you have fallen away from grace. [5] For through the Spirit, by faith, we wait for the hope of righteousness. [6] For in Christ Jesus neither circumcision nor uncircumcision is of any avail, but faith working through love. [7] You were running well; who hindered you from obeying the truth?
[see also the passage about the seven local churches: Revelation 1:10-20; 2:1-29, and 3:1-22]
Catechism of the Catholic Church
671 Though already present in his Church, Christ's reign is nevertheless yet to be fulfilled "with power and great glory" by the King's return to earth. This reign is still under attack by the evil powers, even though they have been defeated definitively by Christ's Passover. Until everything is subject to him, "until there be realized new heavens and a new earth in which justice dwells, the pilgrim Church, in her sacraments and institutions, which belong to this present age, carries the mark of this world which will pass, and she herself takes her place among the creatures which groan and travail yet and await the revelation of the sons of God." That is why Christians pray, above all in the Eucharist, to hasten Christ's return by saying to him: Marana tha! "Our Lord, come!"
769 "The Church . . . will receive its perfection only in the glory of heaven," at the time of Christ's glorious return. Until that day, "the Church progresses on her pilgrimage amidst this world's persecutions and God's consolations." Here below she knows that she is in exile far from the Lord, and longs for the full coming of the Kingdom, when she will "be united in glory with her king." The Church, and through her the world, will not be perfected in glory without great trials. Only then will "all the just from the time of Adam, 'from Abel, the just one, to the last of the elect,' . . . be gathered together in the universal Church in the Father's presence."
823 "The Church . . . is held, as a matter of faith, to be unfailingly holy. This is because Christ, the Son of God, who with the Father and the Spirit is hailed as 'alone holy,' loved the Church as his Bride, giving himself up for her so as to sanctify her; he joined her to himself as his body and endowed her with the gift of the Holy Spirit for the glory of God."289 The Church, then, is "the holy People of God,"290 and her members are called "saints."291
824 United with Christ, the Church is sanctified by him; through him and with him she becomes sanctifying. "All the activities of the Church are directed, as toward their end, to the sanctification of men in Christ and the glorification of God."292 It is in the Church that "the fullness of the means of salvation"293 has been deposited. It is in her that "by the grace of God we acquire holiness."294
825 "The Church on earth is endowed already with a sanctity that is real though imperfect."295 In her members perfect holiness is something yet to be acquired: "Strengthened by so many and such great means of salvation, all the faithful, whatever their condition or state – though each in his own way – are called by the Lord to that perfection of sanctity by which the Father himself is perfect."296
826 Charity is the soul of the holiness to which all are called: it "governs, shapes, and perfects all the means of sanctification."297
If the Church was a body composed of different members, it couldn't lack the noblest of all; it must have a Heart, and a Heart BURNING WITH LOVE. And I realized that this love alone was the true motive force which enabled the other members of the Church to act; if it ceased to function, the Apostles would forget to preach the gospel, the Martyrs would refuse to shed their blood. LOVE, IN FACT, IS THE VOCATION WHICH INCLUDES ALL OTHERS; IT'S A UNIVERSE OF ITS OWN, COMPRISING ALL TIME AND SPACE – IT'S ETERNAL! 298
827 "Christ, 'holy, innocent, and undefiled,' knew nothing of sin, but came only to expiate the sins of the people. The Church, however, clasping sinners to her bosom, at once holy and always in need of purification, follows constantly the path of penance and renewal."299 All members of the Church, including her ministers, must acknowledge that they are sinners.300 In everyone, the weeds of sin will still be mixed with the good wheat of the Gospel until the end of time.301 Hence the Church gathers sinners already caught up in Christ's salvation but still on the way to holiness:
The Church is therefore holy, though having sinners in her midst, because she herself has no other life but the life of grace. If they live her life, her members are sanctified; if they move away from her life, they fall into sins and disorders that prevent the radiation of her sanctity. This is why she suffers and does penance for those offenses, of which she has the power to free her children through the blood of Christ and the gift of the Holy Spirit.302

828 By canonizing some of the faithful, i.e., by solemnly proclaiming that they practiced heroic virtue and lived in fidelity to God's grace, the Church recognizes the power of the Spirit of holiness within her and sustains the hope of believers by proposing the saints to them as models and intercessors.303 "The saints have always been the source and origin of renewal in the most difficult moments in the Church's history."304 Indeed, "holiness is the hidden source and infallible measure of her apostolic activity and missionary zeal."305
829 "But while in the most Blessed Virgin the Church has already reached that perfection whereby she exists without spot or wrinkle, the faithful still strive to conquer sin and increase in holiness. And so they turn their eyes to Mary":306 in her, the Church is already the "all-holy."
867 The Church is holy: the Most Holy God is her author; Christ, her bridegroom, gave himself up to make her holy; the Spirit of holiness gives her life. Since she still includes sinners, she is "the sinless one made up of sinners." Her holiness shines in the saints; in Mary she is already all-holy.
2030 It is in the Church, in communion with all the baptized, that the Christian fulfills his vocation. From the Church he receives the Word of God containing the teachings of "the law of Christ." From the Church he receives the grace of the sacraments that sustains him on the "way." From the Church he learns the example of holiness and recognizes its model and source in the all-holy Virgin Mary; he discerns it in the authentic witness of those who live it; he discovers it in the spiritual tradition and long history of the saints who have gone before him and whom the liturgy celebrates in the rhythms of the sanctoral cycle.
***
Photo credit: Wheat grain; photograph by Stones (6-14-14) [Pixabay / CC0 Creative Commons license]
***