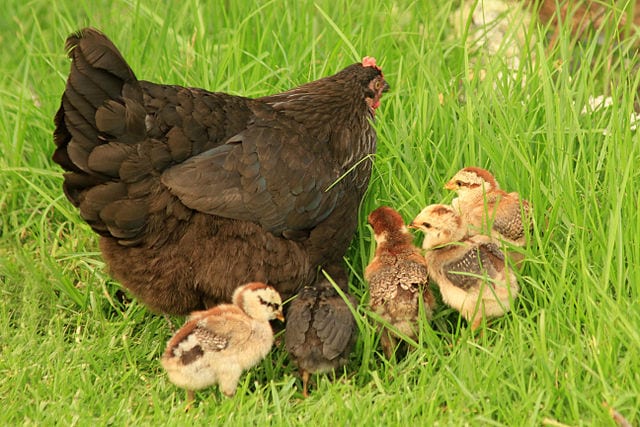 Deuteronomy 7:8 (RSV) but it is because the LORD loves you, and is keeping the oath which he swore to your fathers, that the LORD has brought you out with a mighty hand, and redeemed you from the house of bondage, from the hand of Pharaoh king of Egypt.
Deuteronomy 23:5 the LORD your God turned the curse into a blessing for you, because the LORD your God loved you.
Deuteronomy 32:9-12 For the LORD's portion is his people, Jacob his allotted heritage. [10] "He found him in a desert land, and in the howling waste of the wilderness; he encircled him, he cared for him, he kept him as the apple of his eye. [11] Like an eagle that stirs up its nest, that flutters over its young, spreading out its wings, catching them, bearing them on its pinions, [12] the LORD alone did lead him, and there was no foreign god with him.
Deuteronomy 33:3 Yea, he loved his people; all those consecrated to him were in his hand . . .
1 Kings 10:9 . . . the LORD loved Israel for ever . . .
2 Chronicles 9:8 Blessed be the LORD your God, who has delighted in you and set you on his throne as king for the LORD your God! Because your God loved Israel and would establish them for ever, he has made you king over them, that you may execute justice and righteousness.
Psalm 4:3 But know that the LORD has set apart the godly for himself; the LORD hears when I call to him.
Psalm 31:19-21 O how abundant is thy goodness, which thou hast laid up for those who fear thee, and wrought for those who take refuge in thee, . . . [20] In the covert of thy presence thou hidest them from the plots of men; thou holdest them safe under thy shelter . . . [21] Blessed be the LORD, for he has wondrously shown his steadfast love to me
Psalm 52:8 . . . the steadfast love of God . . .
Psalm 89:33 but I will not remove from him my steadfast love, or be false to my faithfulness.
Psalm 97:10 The LORD loves those who hate evil; he preserves the lives of his saints;
he delivers them from the hand of the wicked.
Psalm 103:3-5 who forgives all your iniquity, who heals all your diseases, [4] who redeems your life from the Pit, who crowns you with steadfast love and mercy, [5] who satisfies you with good as long as you live so that your youth is renewed like the eagle's.
Psalm 146:8 . . . the LORD loves the righteous.
Proverbs 3:12 for the LORD reproves him whom he loves, as a father the son in whom he delights.
Isaiah 43:4 . . . you are precious in my eyes, and honored, and I love you, . . .
Isaiah 49:15-16 Can a woman forget her sucking child, that she should have no compassion on the son of her womb? Even these may forget, yet I will not forget you. [16] Behold, I have graven you on the palms of my hands; . . .
Isaiah 51:16 . . . I have put my words in your mouth, and hid you in the shadow of my hand, . . .
Isaiah 54:10 For the mountains may depart and the hills be removed, but my steadfast love shall not depart from you, and my covenant of peace shall not be removed, says the LORD, who has compassion on you.
Isaiah 62:4-5 . . . the LORD delights in you . . . [5] . . . as the bridegroom rejoices over the bride, so shall your God rejoice over you.
Isaiah 63:7, 9 I will recount the steadfast love of the LORD, the praises of the LORD, according to all that the LORD has granted us, and the great goodness to the house of Israel which he has granted them according to his mercy, according to the abundance of his steadfast love. . . . [9] . . . in his love and in his pity he redeemed them;
Isaiah 66:13 As one whom his mother comforts, so I will comfort you; you shall be comforted in Jerusalem.
Jeremiah 31:3 I have loved you with an everlasting love; therefore I have continued my faithfulness to you.
Jeremiah 32:38-41 And they shall be my people, and I will be their God. [39] I will give them one heart and one way, that they may fear me for ever, for their own good and the good of their children after them. [40] I will make with them an everlasting covenant, that I will not turn away from doing good to them; and I will put the fear of me in their hearts, that they may not turn from me. [41] I will rejoice in doing them good, and I will plant them in this land in faithfulness, with all my heart and all my soul.
Hosea 2:19 And I will betroth you to me for ever; I will betroth you to me in righteousness and in justice, in steadfast love, and in mercy.
Hosea 3:1 . . . the LORD loves the people of Israel, though they turn to other gods . . .
Malachi 1:2 "I have loved you," says the LORD. . . .
Matthew 18:14 So it is not the will of my Father who is in heaven that one of these little ones should perish.
Matthew 23:37 O Jerusalem, Jerusalem, killing the prophets and stoning those who are sent to you! How often would I have gathered your children together as a hen gathers her brood under her wings, and you would not! (cf. Lk 13:34)
John 3:16 For God so loved the world that he gave his only Son, that whoever believes in him should not perish but have eternal life.
John 14:21, 23 He who has my commandments and keeps them, he it is who loves me; and he who loves me will be loved by my Father, and I will love him and manifest myself to him. . . . [23] If a man loves me, he will keep my word, and my Father will love him, and we will come to him and make our home with him.
John 15:15 No longer do I call you servants, for the servant does not know what his master is doing; but I have called you friends, for all that I have heard from my Father I have made known to you.
John 16:27 for the Father himself loves you, because you have loved me and have believed that I came from the Father.
John 17:23 . . . thou hast sent me and hast loved them even as thou hast loved me.
Romans 5:8 But God shows his love for us in that while we were yet sinners Christ died for us.
Romans 8:38-39 For I am sure that neither death, nor life, nor angels, nor principalities, nor things present, nor things to come, nor powers, [39] nor height, nor depth, nor anything else in all creation, will be able to separate us from the love of God in Christ Jesus our Lord.
Galatians 2:20 . . . the Son of God, who loved me and gave himself for me.
Ephesians 2:4-6 But God, who is rich in mercy, out of the great love with which he loved us, [5] even when we were dead through our trespasses, made us alive together with Christ (by grace you have been saved), [6] and raised us up with him, and made us sit with him in the heavenly places in Christ Jesus,
Ephesians 5:1 Therefore be imitators of God, as beloved children.
Ephesians 5:2 . . . Christ loved us and gave himself up for us . . .
Ephesians 5:25 Husbands, love your wives, as Christ loved the church and gave himself up for her,
2 Thessalonians 2:16 . . . God our Father, who loved us and gave us eternal comfort and good hope through grace,
1 Timothy 2:3-4 . . . God our Savior, [4] who desires all men to be saved and to come to the knowledge of the truth.
Titus 3:4-5 but when the goodness and loving kindness of God our Savior appeared, [5] he saved us, not because of deeds done by us in righteousness, but in virtue of his own mercy, . . .
Hebrews 12:6 For the Lord disciplines him whom he loves, and chastises every son whom he receives.
James 5:11 . . . the Lord is compassionate and merciful.
1 John 3:1 See what love the Father has given us, that we should be called children of God . . .
1 John 4:8-11 . . . God is love. [9] In this the love of God was made manifest among us, that God sent his only Son into the world, so that we might live through him. [10] In this is love, not that we loved God but that he loved us and sent his Son to be the expiation for our sins. [11] Beloved, if God so loved us, we also ought to love one another.
1 John 4:16 So we know and believe the love God has for us. God is love, and he who abides in love abides in God, and God abides in him.
1 John 4:19 We love, because he first loved us.
***
(originally posted on 2-13-11)
Photo credit: Photograph by Ronnie Macdonald (4-14-11). See Matthew 23:37 below. [Wikimedia Commons /  Creative Commons Attribution 2.0 Generic license]
***