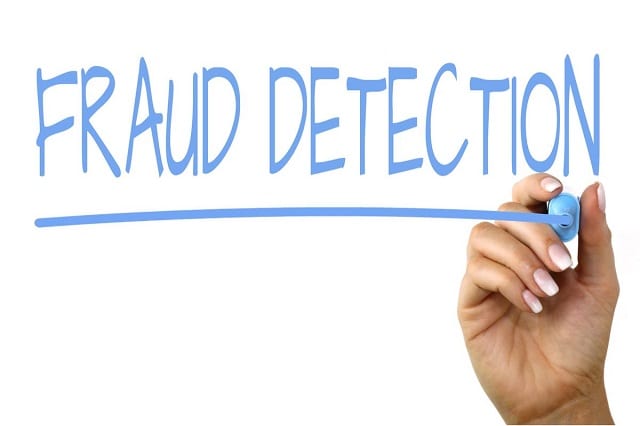 Deacon Steven D. Greydanus stopped by my Facebook page to discuss this a bit. In 2016 he lost a $100 bet with me over the election (so did Sam Rocha). Steven's words will be in blue.
*****
(If only I coulda bet you this year…)
Well, one disputes a bet on a poker game when it's discovered that the opponent is cheating . . .
I would have / will abide by the Supreme Court's decision, if it gets to that. That would be the basis of my paying up if I lost the bet. There is such a thing as voting / election fraud, just as there is such a thing as a cheater in poker. Third-world countries are well-familiar with it. I never would have thought it could happen here. But so it did. There is also such a thing as a real conspiracy (e.g., the plot to kill Lincoln, which involved several people).
*
When the Dems, however, claimed Trump was a treasonous Russian agent, they had four years, spending $48 million of our money, and they came up with
zero evidence
. Zilch, zip, nada. The
statistical analysis
being done regarding what has happened in past elections compared to Biden's performance is quite compelling as well, on several fronts.
*
So if SCOTUS [the US Supreme Court] says there was mischief and various states have to make it right by virtue of legislative decisions, etc., will Democrats and other anti-Trumpers accept that? Will they then admit there is some substance to it? I accept whatever SCOTUS determines, because they are the only authority we have left in this mess that is nationwide.
*
If any court, at any level, says there is significant credible evidence of election fraud on a scale that could falsify the outcome in any state, I will begin to take the question seriously at that point.
*
So far the Trump administration and its allies have a virtually unbroken record of humiliating court losses—over 50 of them. (Their lone victory was on a procedural matter.)
*
When I say "humiliating," I mean their suit being rejected "with prejudice," and a Trump appointee, writing the unanimous opinion of an all-Republican judicial panel, finding that not only did they present no evidence, they presented no specific allegations.
*
Anyone can lose an election, and anyone can have a few unfair court losses, but to lose over 50 court cases as the incumbent challenging the election results takes a special brand of separation from reality.
*
I predicted weeks ago that if the Trump administration managed to appeal to the Supreme Court, they would most likely not take the case, but leave the obviously correct lower court ruling in place. If they did take a case, I predicted a clear rebuke, likely 9-0.
*
Any other outcome—even a narrow 5-4 victory of Thomas, Alito, and Trump's three nominees—will be a priori evidence of at least some there there.
*
Not that I expect many Trump supporters to conclude the opposite if Trump's unbroken losing streak on substantial suits and extraconstitutional maneuvers continues. As long as he says the election was stolen, they'll believe him.
*
I will accept the verdict of the SCOTUS, as I have said over and over. That's how the rule of law works.
*
Patrick Basham, founding director of the Democracy Institute, said Biden's victory of Trump was 'not statistically impossible, but it's statistically implausible.'  . . .

According to Basham, there are a 'dozen or more' non-polling metrics that 'have a 100% accuracy rate in terms of predicting the winner of the presidential election.' . . .

'If you look at the results, you see how Donald Trump improved his national performance over 2016 by almost 20 per cent.' said Basham.

'No incumbent president has ever lost a reelection bid if he's increased his votes [total]. Obama went down by three and a half million votes between 2008 and 2012, but still won comfortably.'

Basham noted that Trump gained ground with minorities, Catholics and other groups.

'If you look at those results, you see that Donald Trump did very well, even better than four years earlier, with the white working class,' Basham said.

'He held his own with women and suburban voters against all of most of the polling expectations, did very well with Catholics, improved his vote among Jewish voters.

'He had the best minority performance for a Republican since Richard Nixon in 1960, doing so well with African-Americans, and importantly with Hispanics.' . . .

He discussed a 'historically low ballot rejection rate for absentee and mail-in ballots.'

'Rejection rates, which in the primaries earlier this year were well into the double-digits and which historically have often been very, very high in these key swing states, or at least in the key swing counties, we're seeing rejection rates of less than 1%, often very close to to zero,' said Basham.
Note that in 2000, the Dems refused to accept the verdict of SCOTUS and talked about Bush being an illegitimate President his entire two terms. He ended up in the low 30s for approval: far lower than Trump.
Then again in 2016 they refused to accept the results and spent $48 million with the Mueller Investigation to find nothing whatsoever. Then they broke the law by spying against Trump (CIA and FBI). Hillary Clinton continues to say that Trump was illegitimate. She can say that but how dare any Republican say it about Biden! Then they tried a ridiculous impeachment that had no serious evidence at all. Now the goal is wholesale mockery and painting of Trump as merely a conspiracist nut.
*
And now they wanna lecture Republicans because we take seriously many hundreds of legal affidavits claiming there were illegalities and fraud?
One may argue that, okay, maybe it doesn't overturn the election, but it sure as hell indicates something that we ought to be concerned about, for future elections and trust in the security of the election system.
*
Nothing ever seems to be done when Democrats break the law. Anything goes.
As long as he says the election was stolen, they'll believe him.
As long as Hillary Clinton and a host of liberal hyper-partisans say the 2016 election was stolen, they'll believe her and them.
*
As long as liberals say the 2000 election was stolen, they'll believe them. Apparently no Republican President can be legitimate anymore. The last one was elder Bush, who left office in early 1993.
*
[Dershowitz] "There certainly is probable cause for investigating and looking further. Giuliani has made very serious accusations. The question is, which institution is designed, constitutionally, to look into it. Is it the state legislature? Is it the courts? Is the clock running in such a way that there won't be time to look into this?
"I have proposed, for the future at least, the creation of a vote integrity panel, VIP, that would consist of former justices, judges, neutral non-partisan, that any complaint about an election, either before the election, during the election, or after the election, could go to this group which could then look into it because we know the media doesn't give it a fair shake and we know that everybody else is partisan. The American public wants to know, is Giuliani correct, or isn't he correct? I don't know whether we'll find that out in time for the meeting of the Electoral College votes."

*

[Maria Bartiromo] "Alan, you said earlier about the Supreme Court and the Pennsylvania state we're watching but also that we need evidence. Do you feel that Giuliani has been presenting evidence with all of these videos and these witness testimonies? You said he's got 1,000 affidavits."
[Dershowitz] "Yes. These are retail evidence that have to be determined to be true by cross-examination and witnesses. The core constitutional question that Ken [Starr] correctly pointed to is clearly state legislatures have the power before the voters vote to pick the electors. The unanswered constitutional question is do they have the power, state legislatures, to pick electors after the voters vote, after they conclude that the voters' count has been in some way fraudulent or wrong. That is a constitutional question we do not answer to, and the Supreme Court may get to decide that question if a state legislature decides to determine who the elector should be and changes the electors from Biden to Trump. That will be the key constitutional question."
Steven may very well respond further. I wanted to get this up for now. I will post any further exchanges.
*
I will endeavor to resist the temptation to wade into attempting to untangle your false equivalencies.
My comment was to note my threshold for taking the question seriously. (A Dersh interview in the Washington Examiner was not my threshold.)
*
Immune to all contrary evidence as usual. Thanks for again (sadly) confirming that.
*
***
*
*
***