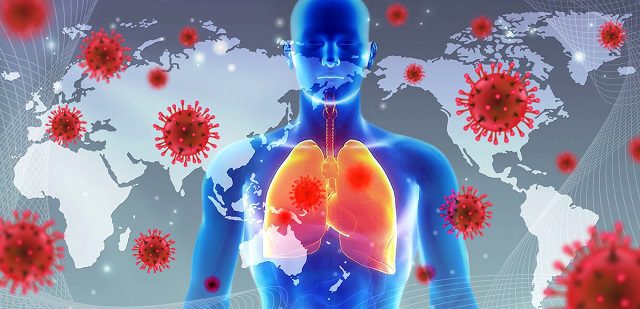 Dan JM, Mateus J, Kato Y, Hastie KM, Yu ED, Faliti CE, et al. Immunological memory to SARS-CoV-2 assessed for up to 8 months after infection. Science [Internet]. 2021 Feb 5;371(6529).
CONCLUSION

Substantial immune memory is generated after COVID-19, involving all four major types of immune memory. About 95% of subjects retained immune memory at ~6 months after infection. Circulating antibody titers were not predictive of T cell memory. Thus, simple serological tests for SARS-CoV-2 antibodies do not reflect the richness and durability of immune memory to SARS-CoV-2. This work expands our understanding of immune memory in humans. These results have implications for protective immunity against SARS-CoV-2 and recurrent COVID-19.
Turner JS, Kim W, Kalaidina E, Goss CW, Rauseo AM, Schmitz AJ, et al. SARS-CoV-2 infection induces long-lived bone marrow plasma cells in humans. Nature [Internet]. 2021 May.
ABSTRACT

. . . Overall, our results indicate that mild infection with SARS-CoV-2 induces robust antigen-specific, long-lived humoral immune memory in humans.
Hall VJ, Foulkes S, Charlett A, Atti A, Monk EJM, Simmons R, et al. SARS-CoV-2 infection rates of antibody-positive compared with antibody-negative health-care workers in England: a large, multicentre, prospective cohort study (SIREN). The Lancet [Internet]. 2021 Apr 17;397(10283):1459–69.
Interpretation

A previous history of SARS-CoV-2 infection was associated with an 84% lower risk of infection, with median protective effect observed 7 months following primary infection. This time period is the minimum probable effect because seroconversions were not included. This study shows that previous infection with SARS-CoV-2 induces effective immunity to future infections in most individuals.
Summary

*

Ending the COVID-19 pandemic will require long-lived immunity to SARS-CoV-2. Here, we evaluate 254 COVID-19 patients longitudinally up to 8 months and find durable broad-based immune responses. SARS-CoV-2 spike binding and neutralizing antibodies exhibit a bi-phasic decay with an extended half-life of >200 days suggesting the generation of longer-lived plasma cells. SARS-CoV-2 infection also boosts antibody titers to SARS-CoV-1 and common betacoronaviruses. In addition, spike-specific IgG+ memory B cells persist, which bodes well for a rapid antibody response upon virus re-exposure or vaccination. Virus-specific CD4+ and CD8+ T cells are polyfunctional and maintained with an estimated half-life of 200 days. Interestingly, CD4+ T cell responses equally target several SARS-CoV-2 proteins, whereas the CD8+ T cell responses preferentially target the nucleoprotein, highlighting the potential importance of including the nucleoprotein in future vaccines. Taken together, these results suggest that broad and effective immunity may persist long-term in recovered COVID-19 patients.
***
***