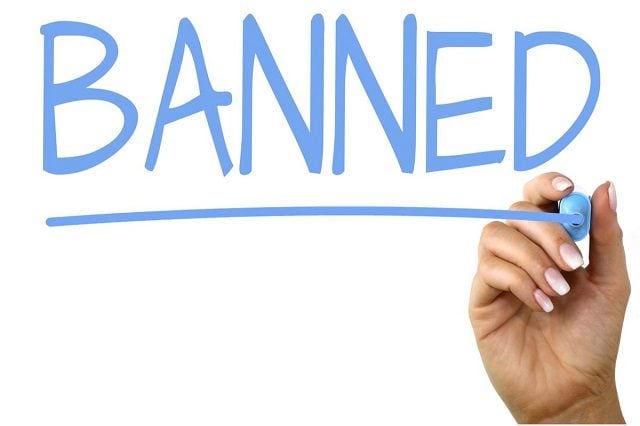 Contrary to the widespread hysteria and panic and hand-wringing in radical Catholic reactionary and legitimate traditionalist circles after Traditionis Custodes was issued on 16 July 2021 (accompanied, of course, by the usual and ultra-predictable pope-bashing), there has not been a massive move on the part of bishops to suppress or ban (or even disparage) the Tridentine Mass / Old Mass / extraordinary form Mass. Things haven't changed very much, which is usually the case whenever bishops (rather than the pope) are in charge of just about anything. Here is the documentation:
1) From: "Let's Study the Impact of the Traditional Latin Mass" (Janet E. Smith, National Catholic Register, 7-21-21):
Thanks be to God, most of the U.S. bishops who have issued a statement about the motu proprio have granted permission for the status quo to continue as they study the issue. . . .

Our hope lies in the bishops, and so far they are signaling that we have reason to be confident that the traditional Latin Mass will remain a flourishing reality.  . . .

Bishops who decide to continue to permit the traditional Latin Mass at parishes and who even decide to expand its availability would not be guilty of disobedience.
2) From: "More US Bishops Issue Statements on Latin Mass, Following Papal Document" (Matt Hadro, National Catholic Register, 7-20-21):
As CNA already reported, the Archdioceses of Oklahoma City and San Francisco, along with the Dioceses of Arlington and Brownsville, allowed celebration of the traditional Latin Mass to continue as normal.

The Archdioceses of Baltimore, Boston, New Orleans, Philadelphia and St. Paul-Minneapolis, as well as the Dioceses of Charlotte, Lake Charles, Madison and Pittsburgh are also allowing priests already celebrating Mass according to the 1962 Missal to continue doing so.

Bishop Donald Hying of Madison said that priests wishing to offer the traditional Latin Mass could "presume" his authorization now, "but they should anticipate in the near future that I will ask them to contact me to request continued authorization," he added. . . .

"I want to assure all the priests and faithful of our diocese, especially those who may feel disheartened or discouraged by today's developments, of my gratitude and support for your love for the Lord and the Church, your fidelity to the Gospel and the magisterium, your deep desire for holiness and your rich spirituality," Bishop Hying stated.

"I love all of you as your shepherd and spiritual father." . . .

Archbishop Bernard Hebda of St. Paul-Minneapolis said that priests wishing to offer the traditional Mass should request authorization from him before the Solemnity of the Assumption. . . .

Bishop Daniel Felton of Duluth, Minnesota, stated on Friday that celebration of the traditional Mass would continue at St. Benedict's parish in Duluth; the situations at other parishes offering Mass with the 1962 Missal would "be examined on a case-by-case basis," he said. . . .

Bishop David O'Connell of Trenton, New Jersey, said he authorized use of the 1962 Missal at five parishes, with a sixth permitted to offer the traditional Latin Mass on First Fridays of every other month.

However, Bishop Anthony Taylor of Little Rock, Arkansas, said that while two parishes administered by the Priestly Fraternity of St. Peter would not be affected by the document, the celebration of the traditional Latin Mass would cease at other "regular parish churches" in the diocese.
3) From: "Do We Have a Latin Mass? US Bishops Continue to Respond to 'Traditionis Custodes'" (Christine Rousselle, National Catholic Register, 7-22-21):
For many episcopal sees of the United States, nothing will change in the near future regarding celebration of the traditional Latin Mass. These jurisdictions include the Archdiocese for the Military Services, USA and Archdiocese of Milwaukee, as well as the Dioceses of Cleveland, Grand Rapids, Michigan; Kalamazoo, Michigan; Knoxville, Tennessee; and Lincoln, Nebraska. . . .

In Milwaukee, Archbishop Jerome Listecki has announced that the Latin Mass will continue as scheduled at St. Stanislaus, a church administered by the Institute of Christ the King Sovereign Priest; the institute is a society of apostolic life with an emphasis on the traditional Latin Mass.

Archbishop Listecki said that any other priest who celebrates the Latin Mass will have to inform him that they will continue to do so and "explain the circumstances under which they will celebrate." . . .

The Archdiocese of Cincinnati announced that a priest had been selected as a "delegate" to assist with the implementation of the motu proprio. The archbishop did not elaborate on any of the changes that would be coming to his territory.

The traditional Latin Mass will continue to be available at two churches in the Cincinnati area, as well as at one church in Dayton, Ohio, and a to-be-determined location in the northern part of the diocese. . . .

In New Orleans, Archbishop Gregory Aymond said on July 16 that he is "in consultation" with the priests of his archdiocese who celebrate the Latin Mass, as well as the director of the Office of Worship and "canonists whose opinion I respect."

Archbishop Aymond said that his "first priority is the spiritual welfare of the people of the Archdiocese, particularly, in this case, those who find sustenance in this form of the Mass."

The Archdiocese of New Orleans says it intends to release more information "in the upcoming weeks." People in the archdiocese "who have some connection" to the Latin Mass, said Archbishop Aymond, will continue to have their spiritual needs met.
4) From: "Two Weeks After Pope Francis's Latin Mass Restrictions, US Bishops Continue to Respond" (Joe Bukuras, The Catholic Telegraph, 7-30-21):
Many bishops, such as Bishop Michael Fisher of Buffalo, have chosen to grant their priests temporary permission to continue celebrating the Traditional Latin Mass while they themselves take time to study the document, Traditiones Custodes.

"At this time," Fisher wrote in his July 21 statement, "I grant temporary permission for those priests competent in celebrating the Eucharist according to the 1962 Missal to continue to do so at the times and places that, as of July 16, 2021, have publicly scheduled these Masses."

In other episcopal sees, bishops have allowed Latin Masses to continue at some parishes, while prohibiting them or restricting them at other parish churches. . . .

Bishop Carl Kemme of the Diocese of Wichita joined the dioceses of San Bernardino, Springfield in Illinois, Biloxi, Toledo, Knoxville, and San Angelo in granting priests a canonical dispensation from Art. 3, § 2 of the motu proprio.
5) From: "Cautious response to change from US bishops" (Michael Sean Winters, The Tablet, 7-23-21):
Most US bishops responded cautiously to Pope Francis' motu proprio, Traditionis Custodes, assuring those who attend the traditional Latin Mass that they would be able to continue to do so, at least pending further study, . . .
Looks to me like the sky is very much intact. The main negative report I have seen was about Cardinal Wilton Gregory of Washington, D.C. cancelling one Mass, scheduled to be held at the Basilica of the National Shrine of the Immaculate Conception on August 14th. We can be sure that if there was a wide occurrence of restrictions, that we would have heard about it by now. But one has to search far and wide to find any significant restrictions.
I hate to say "I told you so" but this was all very predictable, at least for those who know much of anything about how bishops typically operate.
***
Photo credit: [The Blue Diamond Gallery / Nick Youngson CC BY-SA 3.0 Alpha Stock Images]
***
Summary: Contrary to the widespread hysteria & panic after Traditionis Custodes was issued on 16 July 2021, very few bishops have suppressed or banned (or even disparaged) the Tridentine Mass.