WILLS POINT, TX – Gospel for Asia (GFA, www.gfa.org) founded by Dr. K.P. Yohannan – Discussing Jai and how God broke through his heart, overcome with God's presence through the faithfulness of his family and the ministry of national missionaries.
"I was dreadfully stunned when my wife, 62 years old then, told me she became a Christian. I warned her hundreds of times not to go to her sister's home, not to attend fellowship and not to listen to anything about Jesus Christ. But regardless of my words of warning, she believed in Jesus Christ as her Savior. I found myself like Goliath, who was terribly defeated by David, a young lad. Not only my wife but my daughter, son and all of my relatives became Christians. I started pondering deeply and carefully about my family and my villagers. What happened to them? Why did they believe in Jesus Christ as God? Is Jesus Christ really God, greater than my gods and goddesses?" — Jai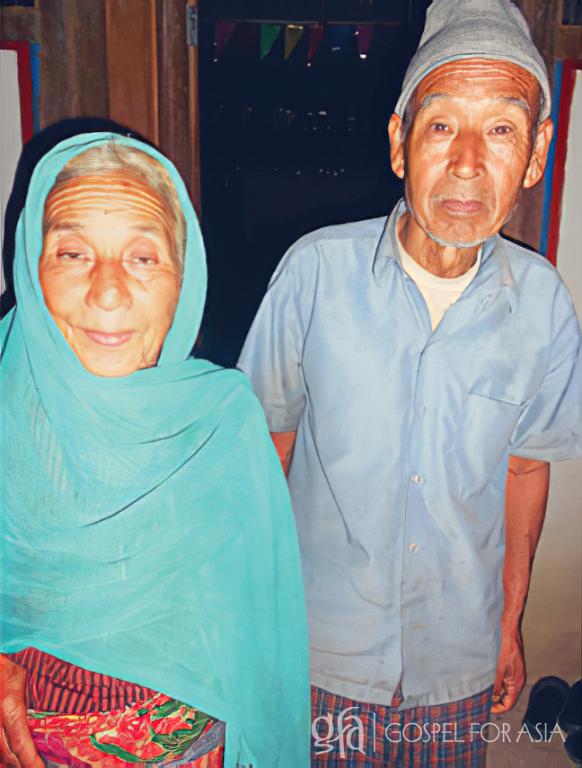 Jai grew up in a family that followed the traditional religion of his village. He hated that his wife, daughter and son had become Christians. He tried to prevent them from attending church services by sending them out on various tasks so they would be late to worship. He even invited religious leaders to reacquaint his family with their old religion. Yet none of this availed to turn their hearts away from Jesus.
"They stood firmly in their faith," Jai says. "How my dear wife and children could tolerate patiently all my ill treatment and my bitter criticism about their faithful life in God, I don't know."
During this time, Jai developed a severe headache. Whenever it would surface, Jai's daughter would tell him Jesus had the power to cure him, and then she would pray.
"Dear Jesus Christ," she'd say, "cure my father's headache, so he will know You as God."
Her prayers, however, only angered Jai, and he'd tell her to leave him alone.
God Broke Through
One evening, as Jai laid in bed resting, he heard people singing the hymn "I Surrender All." Moved by the lyrics, he got up and headed for the room. Standing at the door, he looked at the women who had gathered in his home to worship Jesus.
Jai began trembling, and tears rolled down his cheeks. His wife came to him, held his hand and led him inside the room.
"Everybody looked confused," Jai remembers. "They were fully acquainted with my foolish behavior before. So they waited quietly, as if I was going to harm them."
Instead, overcome by God's presence, he suddenly cried out, "Oh Jesus Christ, if You are the true God, then show me; show me Your face!"
He knelt down and wept. The pastor laid his hand on Jai's head, and he felt peace. The following days, Jai spent seeking forgiveness and experiencing cleansing that is found only in the blood of the Lamb. Today, Jai faithfully serves the Lord with his family. And the headache? "No, there is no headache any longer," Jai says. "Thank you, Jesus!"
---
*Names of people and places may have been changed for privacy and security reasons. Images are Gospel for Asia stock photos used for representation purposes and are not the actual person/location, unless otherwise noted.
---