My how we've grown! It wasn't too long ago I read every post on Patheos Pagan. Then I could at least look at every post that came across the landing page. Now, there's so much here I couldn't possibly read it all, at least not while working a paying job and writing for my own blog.
There's been a lot of good stuff on Patheos Pagan during the course of 2014. Here are my favorite posts, in no particular order.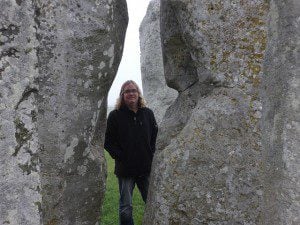 Jason Mankey was the anchor of Patheos Pagan when I moved here in January 2013 and most months he still is. Jason writes a lot of educational posts and most of his stuff is in the 200 and 300 levels (as opposed to the overload of 100 level stuff advanced and intermediate Pagans like to complain about). These are things all of us should know but many of us don't. One of these days I'm going to curate Jason's posts and turn them into an on-line course for intermediate Pagans.
I loved his Pagan Time Capsule series. Each one covered the books, music, and movies that influenced Witchcraft and Paganism in the 1950s, 1960s, 1970s, 1980s, 1990s, and 2000s.
I also liked his 10 Important Figures series, and not just because he thinks I'm an important Druid. These are Pagans who were and are influential in our movement – people whose names we should recognize even if we're not experts on their work. Here are 10 Important Druids, 10 Important Traditional Witches, 10 Important 19th Century Occultists, and 10 Important Figures in Goddess Spirituality.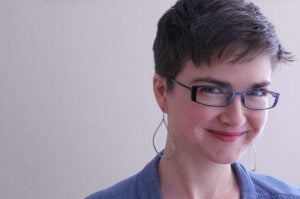 I followed Niki Whiting's blog long before she moved to Patheos. Niki is a rare bird in the religious world – a well-educated thinker, a deep practitioner, and someone who has a life in the everyday world.
The intersection of those three areas is clearly on display in On Dietrich Bonhoeffer's Cost of Discipleship: the Cost of Being a Woman and Other. Here Niki takes a classic Christian work from the mid-20th century, shows how much of it is relevant to our world today but because of its narrow thinking is ultimately unhelpful. Niki says "Blind obedience is problematic for all living things. It is even more problematic for women and other marginalized people."
The Tyranny of Perfectionism is a reminder that doing something imperfectly is far better than doing nothing because we can't be perfect. And at a time when some in the polytheist community were ranting against monism, Niki's Monism – Your Mileage May Vary helped explain that monism and polytheism can be perfectly compatible.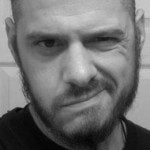 Rhyd Wildermuth is one of the regular writers on A Sense of Place. His best posts are a combination of storytelling and poetry that show us what's possible if we just look at things a little differently. Under the Pavement, The Forest shows us how to find wild Nature in an urban environment, and challenges us to rewild our world.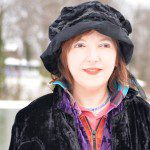 I met Sara Amis last year at the Sacred Lands and Spiritual Landscapes conference. We had an interesting conversation on Feri Witchcraft – if I had found Feri before I found Druidry, my path might have taken a very different turn. I think things worked out for the best, but I remain fascinated with Feri and its influence on the modern Pagan movement, which is hugely disproportionate to its rather small numbers. Sara has a very good seven-part introduction to Feri: Part 1, Part 2, Part 3, Part 4, Part 5, Part 6, and Part 7.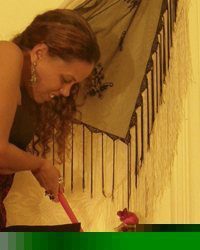 I don't know much about Voodoo so Lilith Dorsey's Voodoo Universe is very educational for me. But much of her material is relevant in any tradition. 8 Reasons Why We Hate Psychics is good advice for anyone seeking divinatory assistance. Her post on finding godparents in Santeria or Voodoo is written specifically for those traditions, but the thoughts behind the questions she asks are relevant to anyone looking for a teacher. The Voodoo Truth About Papa Legba rebutted the slander of Voodoo's gatekeeper spirit in the TV show American Horror Story: Coven (a show Lilith didn't care for, as you might imagine).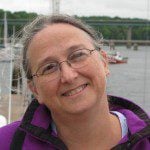 Cat Chapin-Bishop is another new-to-Patheos blogger whose work I enjoyed long before she came here. I like to compare her experience as a Quaker Pagan with mine as a Unitarian Universalist Pagan. Where there are many similarities, a big difference is that the Quakers use the Bible a lot more than UUs… and Cat has little fondness for it. But reading it with an open mind led to A Pagan Isaiah, Cat's yearning for a Pagan social gospel.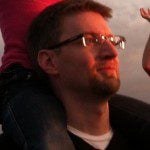 John Halstead has a knack for brilliant analysis and for ticking people off… which is unfortunate, because he's a really good guy and extremely nice in person – as some of his biggest detractors learned when they had a Skype conversation with him. He's also provided me with some of my best writing prompts.
Most of John's work this year has been too non-theistic for my tastes. But A Devotional Practice with the World at its Center is an excellent description of a naturalistic practice and Exhibit 1 in the case for why non-theistic Pagans belong in the Big Tent of Paganism.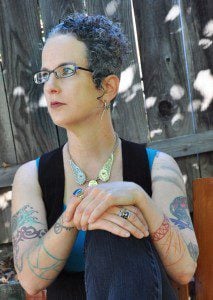 I don't think of Thorn Coyle as a Patheos blogger – I know her primarily through her books, her podcasts, and her own website. But she blogs here twice a month, mostly on issues of social justice. In Public Priesthood: Big Fish in a Small Pond she pulled the curtain back on her personal finances in response to a series of articles and essays over whether or not Pagan clergy should be paid. The bottom line? If you're doing this for the money you'll probably starve.
These are my favorite posts on Patheos Pagan in 2014. If you missed any of these the first time, now's a good time to catch up.
Did I overlook your favorite post? Post a link in the comments and tell us why it made an impact on you.