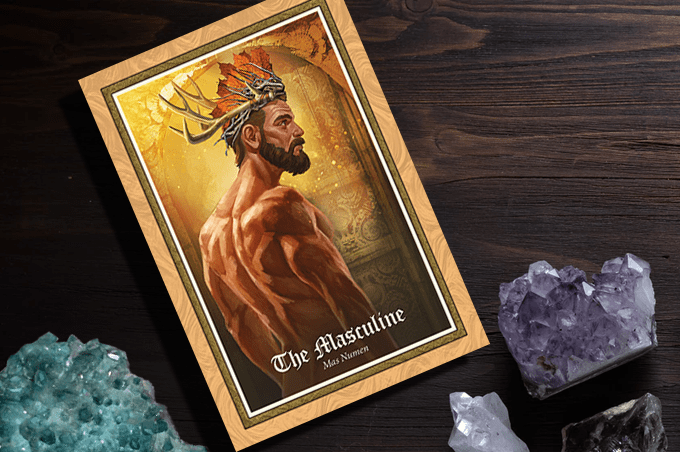 The Gospel of Aradia Oracle Deck by Stacey Demarco and Jimmy Manton is a great deck for many reasons. First, the theme is amazing. It's great to see someone's vision on Aradia: Gospel of the Witches and how they've turned that into an oracle deck. The key strength of this deck is the artwork of Jimmy Manton, whose work I'm always admiring in oracle decks. What's also great about this deck is that it has a great balance of light and darkness, with cards such as "blood" and "curses" and "the shadow" along with much lighter and happier cards.
 

View this post on Instagram

 
The weakness of The Gospel of Aradia Oracle Deck is its application for the purposes of a normal reading for the self or others. The divinatory associations and meanings are not the most helpful when it comes to performing actual readings with others in my experience. However, this deck is fantastic for the purposes of spirit communication. I've dedicated my deck to Aradia and use it for the purposes of meditating with her through divination.
 

View this post on Instagram

 
The cards in The Gospel of Aradia Oracle Deck are about 5 ½ x 3 ¾ inches and the box is nice and sturdy. The card stock is decent. It has a glossy finish and is between sturdy and flimsy in regards to thickness – but for its price point is reasonable. The guidebook leaves a bit to be desired, but this isn't too abnormal for oracle decks. The card associations may be a bit weak, but if you just put your own spin on each card it's much stronger for oracular purposes.
 

View this post on Instagram

 
---
Related Articles
Four Books To Learn More About Aradia
The Aradia Problem
Aradia of the White Flame
Accessing Your Inner Altar with Aradia
Six Books For The Activist Witch
Witchcraft Has Always Been Political
---
Connect With Me