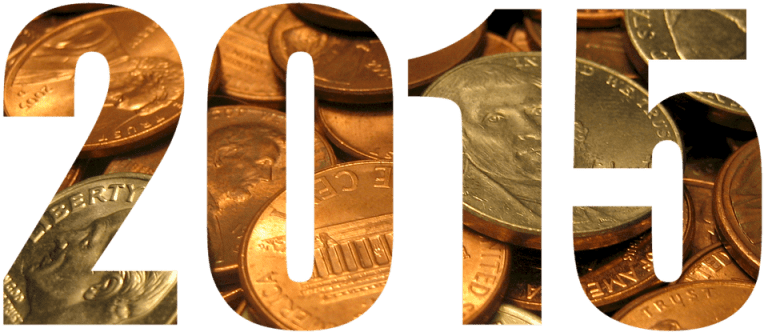 It's that time of year again when we look back over the events of the past 12 months. What were we thinking, wondering, and writing about as the crocuses bloomed or as we sipped our summer lemonade at the beach? Here are some of the stories that the faith and work community has been talking about here at Patheos Faith and Work in 2015.
Is it ever OK to evangelize in the workplace? Blogger Bill Peel participated in a "Head-to-Head" with John Shore of the Progressive Christian Channel on this question. His point: Yes, but relationships always trump knock-down arguments. Read his three posts on the subject here:  Is Sharing Your Faith Ever Appropriate?; Talking About Christ Without Being a Jerk in the Workplace, and Co-Workers are Not Projects.
More of us are feeling stupid at work than you might think.  One of the most perennially popular posts on this channel was posted on the blog Shrinking the Camel in 2009 (yes, you read that right) and is called Are You Feeling Stupid at Work? I'm Here to Help.   "I feel stupid at work" was then, and remains now, one of the most-Googled phrases about work ever.  If this fits you, and you would like some tips, check out not only that post but Does Your Boss Make You Feel Stupid? Here Are Some Tips and It's OK to Feel Stupid Sometimes from the same blogger. And you might also want to wander over to Marketplace Faith where Chip Roper is doing a series right now on how to deal with a miserable job.
Pastors are feeling stupid at work, too.  One of our highest-viewed posts was on what happens when pastors lose their calling but don't know how to extricate themselves from their jobs: Trapped: The Church Vocation Issue We Don't Talk About.  It was posted in response to several posts on the Atheist Channel from pastors who were in that very situation, and I threw in one in answer to the issue, too: I Once Was Found But Now Am Lost?
Old models of charity might not be working any more. At least, this is the story told by Broadway United Methodist Church in Indianapolis and reported on here at the FWC by Oikonomia (Why an Urban Church Abandoned Traditional Charity) and this blog (Death and Resurrection of an Urban Church). Find out why Broadway UMC killed off all their social programs, from a food bank to after-school tutoring, and what they're doing instead.
The Pope has some economic ideas, and we need to talk about them
.   Pope Francis's visit to the U.S. in September was covered extensively in the media everywhere, of course, but our channel was particularly concerned with the economic points he made during his visit. Read coverage at The Working Catholic, Oikonomia, and this blog:
Is the Pope a Socialist?
,
3 Things I Wish Pope Francis Knew About a Free Economy
, 
Show Me the Way to Poverty
,
Does Walmart Do More for the Global Poor than the Vatican?
, and
Christ is Lord Over All: Why It's OK for the Pope to Talk About Money.
Christians are wrestling with addressing the refugee crisis faithfully.  David Rupert of Red Letter Believers has done a whole series of refugee interviews–he actually traveled to Jordan and interviewed a number of refugees from Syria and Iraq shortly before the terrorist attacks in Paris and San Bernardino.  You can check out all his stories at the bottom of this post, This Syrian Family is Looking for Home.  Neil Carlson of Charting Church Leadership also challenged us in this crisis with Our Model for Leadership is a Pagan Prostitute.
What kind of example was Kim Davis for expressing faith in the workplace? Our bloggers disagreed on this, and you can read their varying takes on the issue here and at Red Letter Believers and (re)integrate: A Crisis of Conscience: Why You Just Might Have to Quit Your Job;  On Kim Davis: Is This the Best We Can Do? and Kim Davis and the Ethics of Workplace Resistance.
What is the future of evangelicalism?  Our channel participated in a Patheos-wide symposium on where religion is going in the 21st century. Some excellent thoughts on what evangelicals might look like in 5 years (and what faith and work might have to do with it) can be found at Neither Falwell Nor Benedict But a New Creation; Young, Restless, and Immediate; The Fragmentation of Evangelicalism; Facing Facts About the Future of the Church in America;  and This is Not the First Evangelical Crossroads.
And finally, what's the worst Christmas song ever?  I think I agree with Jordan Ballor, who certainly makes a good argument here. You'll have to click to see what his nomination is!