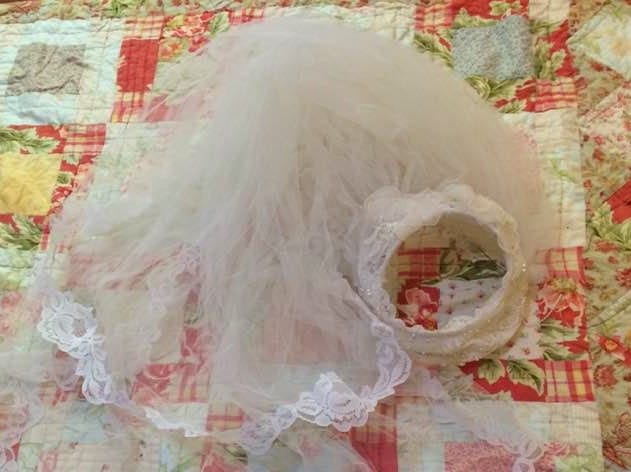 Continuing on examining the words of the male half of a set of Quiverfull cultural enforcer talking of making miserable marriage less 'miserable'? Not buying it. Still sounds as miserable as itching powder in your swim trucks while eating Guatemalan insanity peppers. Last week here
First this husband talks of making his wife his accountability partner. That can be a dangerous abusive thing if you're married to someone as merciless as this wife many times comes across as.
"I got out of my box and I started treating Wife with far greater kindness and allowed her to call me out on each of the sins I had exposed to the light. I asked her to hold me strictly accountable for any return of my habitual sins. I knew I would mess up again, so we decided on a set of disciplines, if and when, I did not live up to my stated values. No ifs, ands, or buts, or blaming my spouse, I was bound and determined to be like Jesus and live out my values. And now I had a help meet to help me do this, no longer a seeming enemy driving me away from Jesus and my stated purpose in life to "lay down my life for others."
I have to wonder what the 'set of disciplines' are. When you're married to someone with a mean streak, or who lacks mercy it's foolishness to put them in a position of judge, jury and executioner. Better to have an outside friend or counselor as your accountability partner. Someone without an axe to grind.
It's one thing to say "Sweetie, can you help remind me not to do xzy." and entirely different than what the husband is outlining here. Oh to be a fly on the wall in their house with the discipline came down.
"I wish I could say that my changes were perfect… they were not. I wish I could say that my wife just miraculously followed and started looking at her own box full of sins and began emptying them; she did not."
That is because real change takes time, and it isn't always easy. We have to keep intentionally plodding forward, adjusting when it does not work perfectly.
Box full of sins sounds like a good band name.
"I will say it was a start, and Wife began telling me about the pain she felt as a child that her father, in her mind, had deserted her and her mom because of his work. I knew that was where she needed to go to begin to clean out Pandora's box, but every time I mentioned it she would laugh it off, freeze, or get angry. Some pain was sitting in the heart of this little girl I married who had grown up into a woman's body, but still carried that little girl's pain with her, and it was expressed in her relationship with her dad and husband. Very slowly different layers of evil, mistreatment by friends, or other issues began to escape her box and she could find love and acceptance in her husband."
Ah, so so sad. Wife is someone that could have benefited from legitimate counseling, either Christian or secular, to recover from the issues many of us come out of our childhood with. Life is much better if you deal with these things, instead of letting them pile up. Very interesting in regards to the picture of perfection she usually promotes about her parents.
Hubby goes on to tell that hoary old chestnut of a story about people in hell with long spoons. About serving others. Cannot argue with that. Then he goes here.
"Is God blessing you with the good things in life, peace, joy and relationships, or is your life filled with destruction?"
I don't know, man, but having a relationship where the wife is constantly posting poisonous and blaming things, and a husband constantly reaching out for regular emotional connections to other women online sounds like a relationship filled with dysfunction and destruction.
"Well my life with Wife had some destruction in it, but we had vowed never to leave each other no matter what, and I longed for intimacy where I could be fully known and accepted for who I am, and to know my wife fully too."
And he still does not have this, no matter what he claims. There are just too many women who've shared their correspondence with this husband with me that proves how wrong he is. Twelve at least count. He craves emotional intimacy, but is clearly not getting it at home.
"It is hard to know exactly how the next few years unfolded in our marriage, but they have been glorious years filled with laughter, fun, joy, and enjoying each other. Neither of us afraid of being smacked by an unkind word, and instead when one come we simply swat it away with an "Ouch" or "Hey, that wasn't very nice," instead of crawling back into our defensive, or offensive, box and reverting to our own bad set of behaviors in return."
If you are still after all these years having to remind each other not to say nasty things it's not so much a good marriage as a marriage where both of you have learned to grow a thicker skin and smile when hit with abusive words. Verbal abuse is a real thing. No one should have to 'settle' for it, or just accept abuse as a normal happening. Jesus is not the god of abuse.
"You tell me how well I was doing early in my marriage focused on changing Wife and trying to train her with snide and unkind remarks? No doubt she was over sensitive to them, but that did not excuse my sin."
Sin? No, this is abuse. He is admitting he abused his wife all those years.
"Tell me how unsubmissive Wife was to insist on having her husband love her "as Christ loved the church?" On the surface this looks great, but really in her mind she wanted me to do what she wanted, without realizing that Christ actually demands accountability from His Church and that this is a big part of love. It is not love to watch a spouse walk daily in destructive behavior and not try to help save her. The big difference is one approach comes from selfishness and upset and the other comes from love, and outside the box thinking."
I cannot even read any more of this excusing abuse and justifying more selfishness while pretending everything is hunky dory and fixed now. This is a relationship that no one should emulate. Not before, not after! These are two sick individuals locked in spiritual mortal combat while lying to themselves. Ugh.
Again, better marriage advice is this – Don't be a dick to each other.
Part 1 ~ Part 2 ~ Part 3 ~ Part 4 ~ Part 5
Stay in touch! Like No Longer Quivering on Facebook:
If this is your first time visiting NLQ please read our Welcome page and our Comment Policy! Commenting here means you agree to abide by our policies but our main rule is this – Do not be a dick!
Copyright notice: If you use any content from NLQ, including any of our research or Quoting Quiverfull quotes, please give us credit and a link back to this site. All original content is owned by No Longer Quivering and Patheos.com
Read our hate mail at Jerks 4 Jesus
Watch our goofy rants on YouTube and the bad Biblical advice of Dori Dalexander.
Check out today's NLQ News at NLQ Newspaper
Contact NLQ at Suzanne.calulu@gmail.com
Comments open below