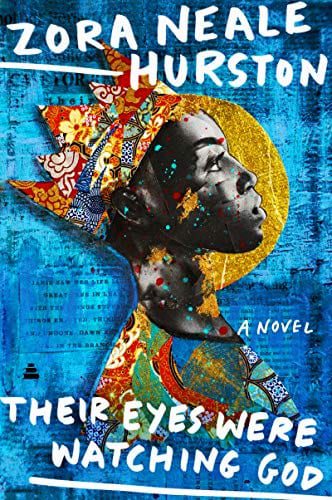 Since finishing up Debi Pearl's book on bad brains "Create a Better Brain Through Neuroplasticity" I was planning on either doing Lori Alexander's Bible study book, or a very bad parenting book one commenter came here to push. But Lori's book is literally a short passage, three questions and lots of blank pages, and the parenting book extremely repetitious so we're going another way. We are looking at a book by bloviating, word salading, hate pastor from Moscow, Idaho Doug Wilson titled "Black & Tan"
Do you know what a Black and Tan is?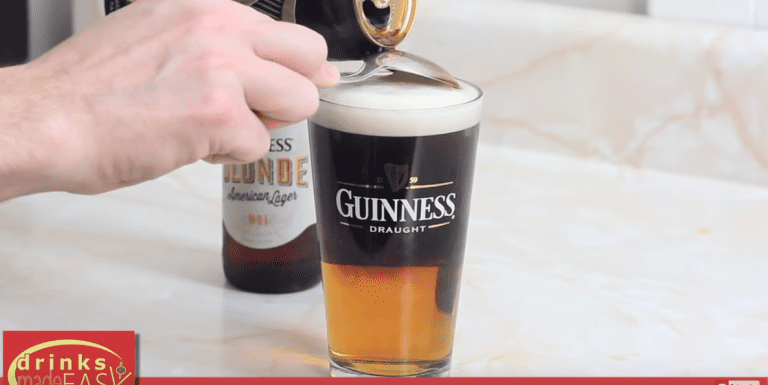 A Black and Tan is a Guinness based drink, a pale ale topped by carefully poured Guinness stout. Hence the distinctive layers. THIS is what Doug Wilson decided to name his book of essays about racism after, the clear separation of colors in a beer glass. He's so obvious and oblivious in everything thing he does.
Racist Grampa would be a better name. The book starts out with some weird reminiscing by one of his children about the drink, and the drink being symbolic of his hometown of Annapolis, Maryland. No, it is not! I could find no references to it being Annapolis specific, only that it originated back in the 1700s in England.
The percentage of blacks in Doug's old home town is higher than the national average, so his views are not spun out of being an isolationist in rural Northern Idaho.
Back to the book. It's Doug in full throated vainglory mixed in a confusing mishmash of topics. Reading through it I can say I have had a hard time figuring out the main point of each essay. He hops around like a hyperactive frog on too many of those black beauty speed pills from the 1970s. It's wordy and verbose with unclear meaning. He describes himself later as a "Neo Confederate"
We start with the Introduction. Doug introduces himself, as if to someone who never before heard of him. He brags of writing two historical biographies,and his hosting of oodles of other white supremacist Christians in conferences. He claims that all preachers are also historians. I have found that preachers make terrible historians because they are completely incapable of taking a dispassionate non biased view of anything.
He expounds on his historian theory while stating that if confronted by those that hold different historical data he deliberate lapses into fundamentalism. Dear Doug, you are a fundamentalist, no matter what you think. He says he is a popularizer, giving this definition:
"A popularizer is one who makes difficult material intelligible to a wide audience; he is not one who is ill-informed himself, making things up as he goes along."
That rules Doug out entirely then. Go suck on a bowl of fictional potato salad and call it a day. Doug's establishing his ground rules and bona-fides here for his claims that white folks are superior.
Scripture, scripture, scripture, more dumb bona-fides and some abortion talk. He claims that scripture is not always appropriate in every situation. Could have fooled me by everything posted at his website. I think this is merely set up so he can whine later "That's not what I meannnnnt!" if someone deputes him.
"I would not cite 1 Timothy 6:1 – 4 to a person trying to escape from a Nazi death camp. "Obey the existing authorities!"
He goes on to claim that antebellum slavery was a normal kind of sin, not special. Not, as he says, "Apocalyptic Evil" I am sure none of the roughly 12 million Africans taken from their homes, put in chains and forced to endure the middle passage before being literally worked almost to the point of death would agree.
Doug claims that because our nation did not deal with and remove slavery the "right" way we now have abortion, feminism and sodomy. Huh?? Oh, gay marriage, he's off and ranting about gay marriage again.
"When in our history did we take a wrong turn that allowed the Constitution to be abused in this grotesque fashion?"
Babbling about the Republican party and if we have a second Civil War looming on the horizon. He follows this with pages and pages of word salad speaking out against education. His point pages later is that Christian ministers are the best person to lead others into examining history.
Doug complains that historical textbooks are slanted to differing views, not understanding that many are written from a place of historical view of that particular time. Remember being taught that Columbus was so brave and visionary as a child? Recently there has emerged enough history to show that not only did he sail to the Americas he also did a number of hateful exploitative bad actions as well that we were not taught in school. It is likely in future textbooks there will emerge a more balanced picture of Christopher Columbus.
Doug claims this is merely postmodern relativism and we should reject all of it. He claims none of us know what really happened before veering suddenly into pages upon pages ranting about Marxism. Those isms again.
"The study of history is largely a study of sinning,…"
From the view of someone who holds an advanced degree in art history, and has always loved history, read and studies books on history all the time this is an enormous load of codswallop. What history is supposed to be is a bald unbiased look at what happened in the past, the good, the bad, the ugly, and labels like 'sin' merely complicate things. History is important if for no other reason to make sure we do not repeat the mistakes of years past.
Doug ends this introduction on a note that changing history in any way is bad, smacks of political correctness instead of what it actually is, a shifting and adjusting as new data emerges.
In the rest of the book Doug never comes out as KKK level racism, he fiddles and dances around it, but it is there.
I have decided in the wake of this racist book and our recent discussions about systemic racism to end every chapter with a recommendation for a book written by a person of color, and to use the image of the book at the beginning of the chapter. I do not want anyone to mistake anything I have said here as an endorsement of Doug Wilson's views. Part of the systemic racism in our country is that books by people of color are not well taught in our schools. Along with a lack of good food sources, lack of opportunities, a serious lack of medical options and many other under-discussed facets.
Today's is one of my all time favorites "Their Eyes Were Watching God" by Zora Neale Hurston. After being out of print for over 30 years it is now being recognized as an important fictional work about the twin natures of love and cruelty, and taught in some high schools.
Stay in touch! Like No Longer Quivering on Facebook:
If this is your first time visiting NLQ please read our Welcome page and our Comment Policy! Commenting here means you agree to abide by our policies but our main rule is this – Do not be a dick!
Copyright notice: If you use any content from NLQ, including any of our research or Quoting Quiverfull quotes, please give us credit and a link back to this site. All original content is owned by No Longer Quivering and Patheos.com
Read our hate mail at Jerks 4 Jesus
Watch our goofy rants on YouTube and the bad Biblical advice of Dori Dalexander.
Check out today's NLQ News at NLQ Newspaper